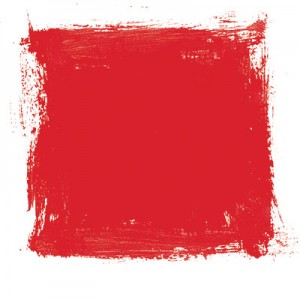 Valentines Day is nicely placed right smack dab in the middle of winter. What better time to warm your heart and distract yourself from the cold, dreary weather that appears to be overstaying its welcome.
It's a great excuse to add a little splash to your décor at the time you need it most. A few well-placed red accessories are an easy (and affordable) way to spice up your décor without breaking the bank.
Let's start with the obvious. How about spicing up your bedroom with some passionate color?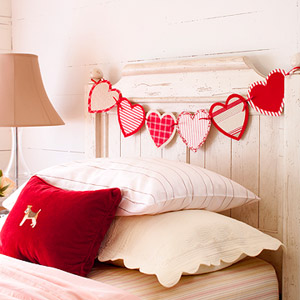 Photo Source: Better Homes & Gardens
Too cliché for you? Here's a more subdued use of red. I love this room!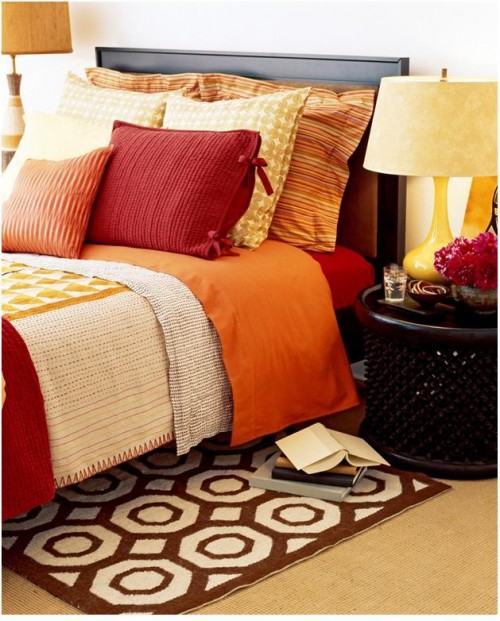 Photo Source: homelinkdesign.com
Sizzle in the bathroom with a touch of red in a tasteful rolled up towel.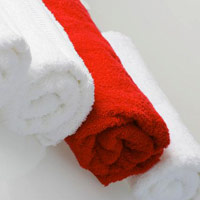 Forgo the predictable red roses and experiment with mixed flowers in a red vase. Very romantic.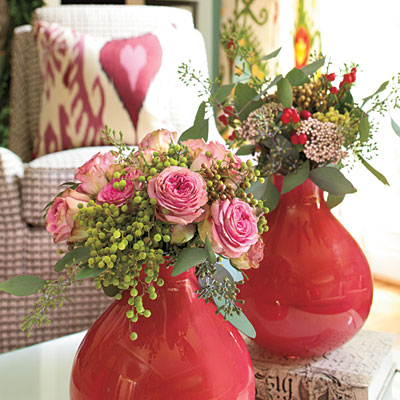 Photo Source: Southern Living
Or, keep it simple with some lucky bamboo: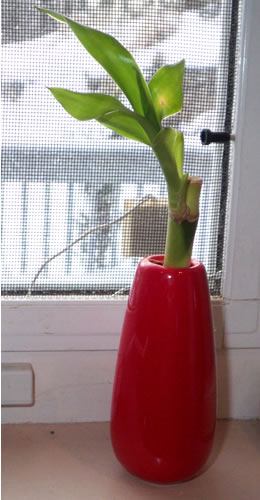 Red works great in the kitchen as well. Yes, I got the Kureg in red for Christmas. Not sure if I'm drinking more or less coffee, but I am smiling more when I pour it.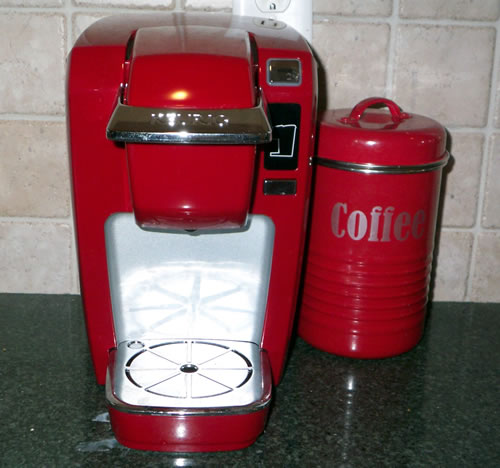 For just a couple bucks, you can add some splash with kitchen fabrics and linens.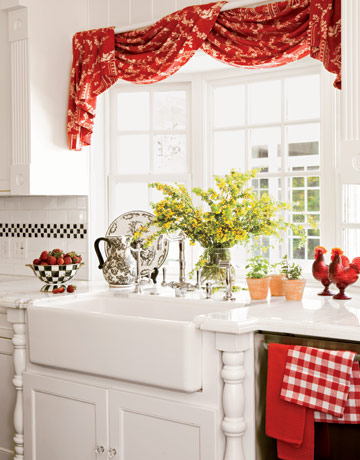 Photo Source: Country Living
Kitchen confession: I've got a thing for red chairs. Spicy, yet not overwhelming.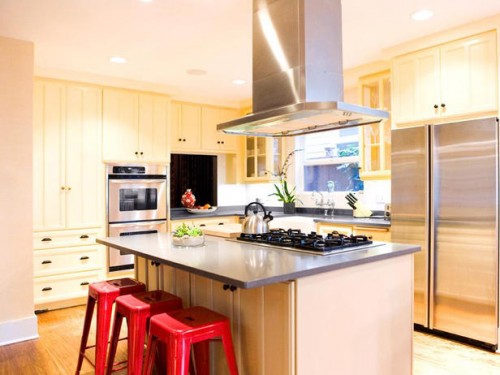 Photo Source: HGTV, Designer Erinn Valencich
Ok, this one also serves a symbol of hope for those in the snow-weary states!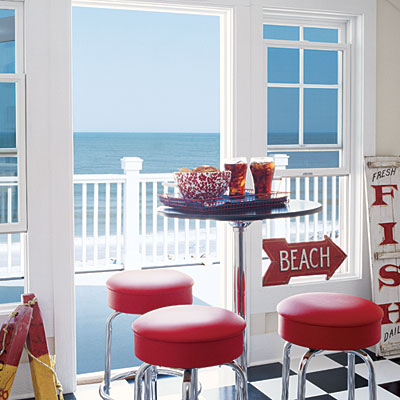 Photo Source: Coastal Living
How about a retro red lip phone from redcandy.co.uk? Bet you didn't even realize you NEED one!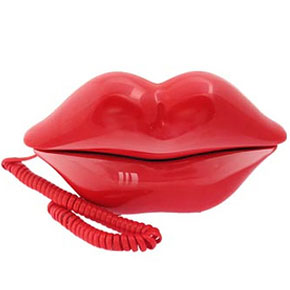 And if you really want to create a warm welcome for friends, why not paint your front door red?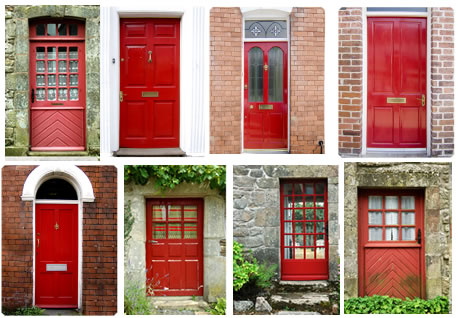 What other ways will you paint the town (or at least your home) red this Valentines Day?
Happy Valentines Day YHOB Readers!
{Muwah}
~Susan
P.s. – And Happy 13th Anniversary Hubby! 🙂