What was I thinking!
Since I scored a larger office in the move, and decided to make it a "family office" so I wouldn't feel like I was missing out on anything. Now my Mom Cave home office has effectively become the upstairs family room (which honestly, I rather like).
As usual, I didn't want to spend much money – afterall, we need a new kitchen (another post for another day). So I went shopping…in my basement!  The resulting collection resembles a mix of trees in the forest in a hodge-podge sort of way.
First, here's what the room looked like when we bought the house. It sort of gave me the blues – in a dark way.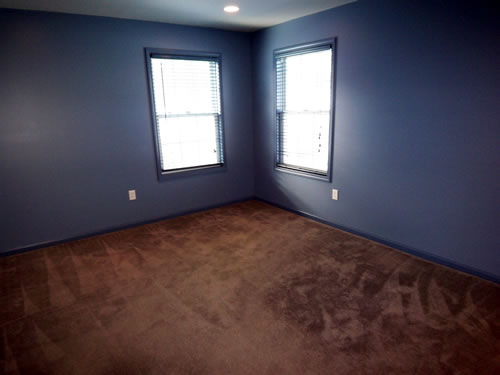 So the first thing we did was paint it Benjamin Moore Pearl Gray with white trim. Next, we replace the dark gray carpet with a variated Berber carpet.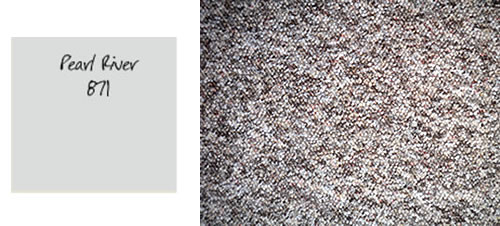 And finally, I created a furniture layout to allow for computer work, shared table surface, lounging, and even some TV viewing. Remember, this is my full time office, PLUS a place for homework and general hanging-out activities.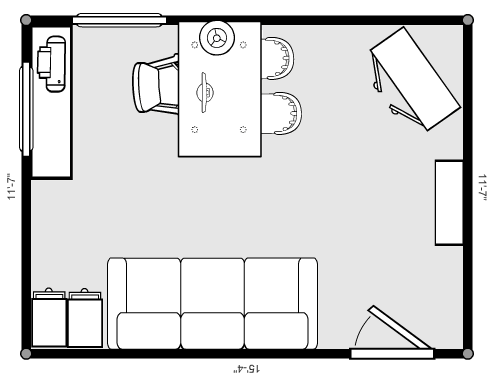 Armed with a neutral canvas and a plan, we moved in. As you can see, we clearly needed window treatments to manage the glare.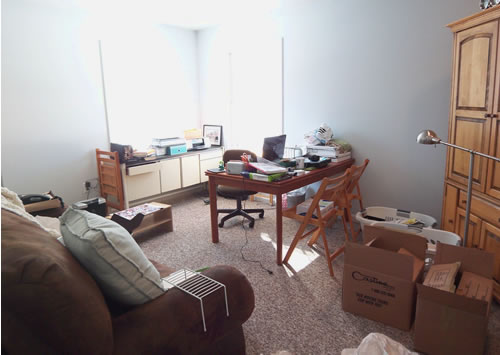 We opted for bamboo shades with shear panels to manage the light but still enjoy the beautiful view out back. Between Target and Overstock, we were able to outfit the windows for a mere $80.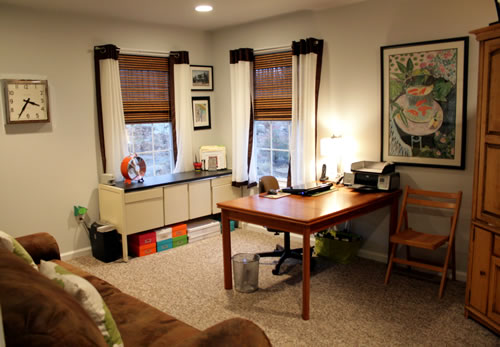 All of the furniture was re-purposed from our last home, representing several phases of my life:
Sofa: from our previous playroom
Table/desk: This teak table was our dining table at our first home
Armoire/Entertainment Center: I purchased this when I got my first pre-marital home
Credenza: From one of my earlier apartments – got it for $25 from an office I used to work for
File cabinets: Ok, I have no idea where these came from
Artwork: My favorite Matisse print has followed me for over 15 years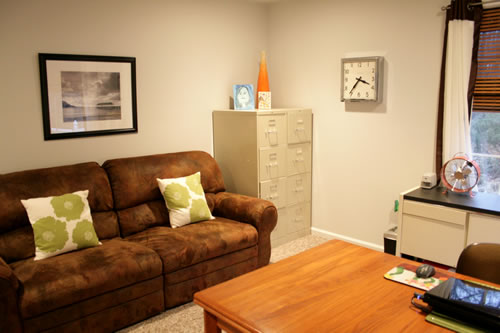 I love my little light/reader holder/phone caddy/calculator unit.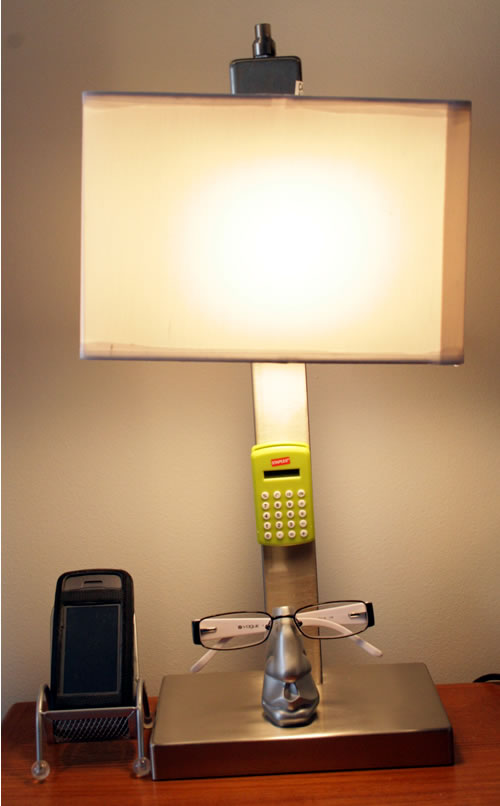 Overall, I sort of like the casual campy mixed style. Do you have a hodge podge room in your home? How have you tried to tie it all together?
Note: to see more "before" picks and view the paint choices for the WHOLE house, visit me at the HomeGoods blog.