#WFH
Work From Home has become a way of life for many of us during Coronavirus isolation. Not everyone has a private space in their home for a home office, but if you have a basement, you've got potential treasure!
In every home I've lived in, the basement was the place that kids honestly didn't want to be! It's now become my sort-of secret hideaway for some of my best work from home work!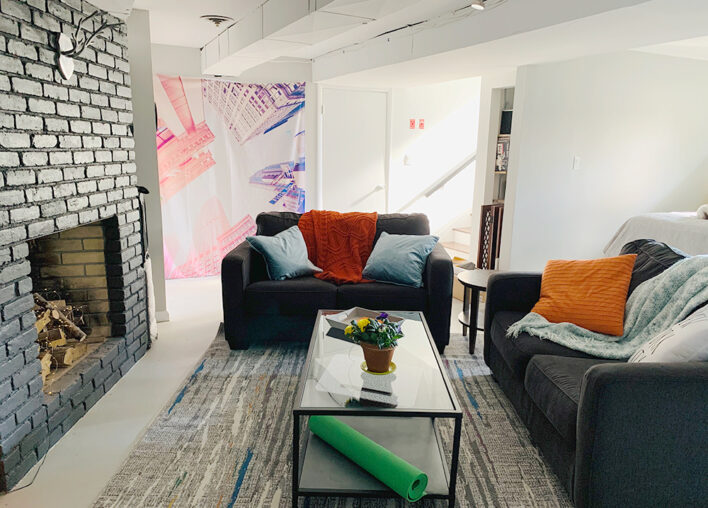 If you've been following my As-Is Project House, you know it sure didn't look this way when I bought the house.
Behold, the Before and After shots
It was rough. But after we tore out the existing built-ins, drum-sanded and painted the floor, added some drywall, painted the brick and painted the ceiling fixtures, we ended up with something quite livable, durable and budget friendly.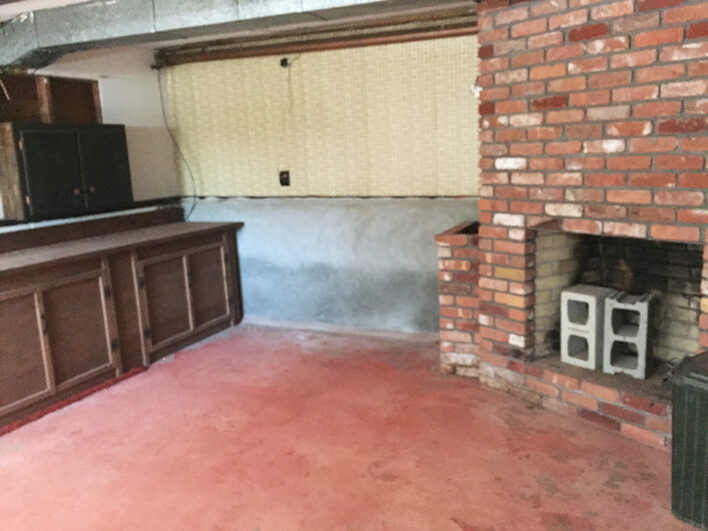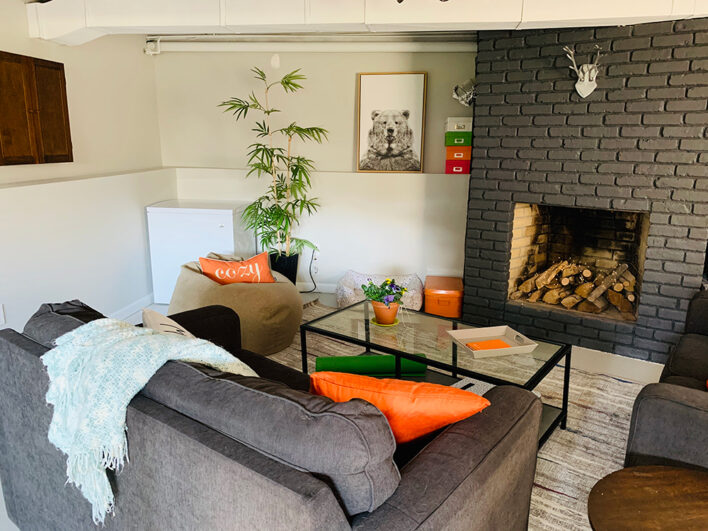 Another view…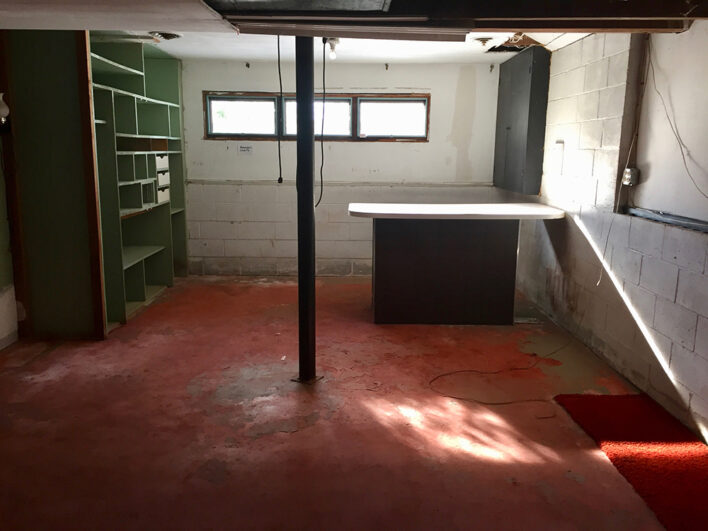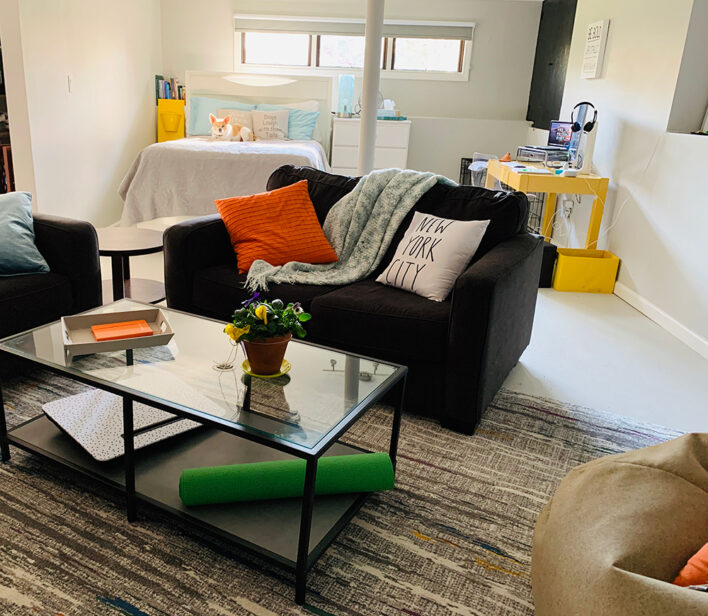 Functional Features
It's not enough for the space to be fun and livable, it needs a purpose. The basement had to be a traditional office, creative space, and guest room.
Office Set Up
First, let's look at the traditional desk configuration. My favorite thing about this is the dry erase board! And yes, I know I can do a better job hiding the cords below the desk, but I'm keeping it real here.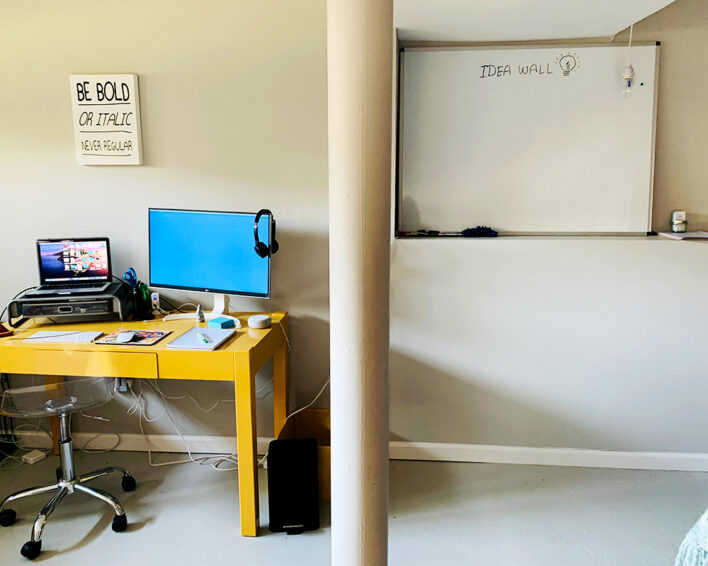 Creativity Venue
But here is my sweet spot. More of my great ideas have come from a comfortable work position, not always at a desk. I love the ability to work from the sofa when needed with a handy coffee table and lap desk. Note the yoga mat for refreshing 5 minute breaks (namaste). I cannot stand to sit in the same chair all day!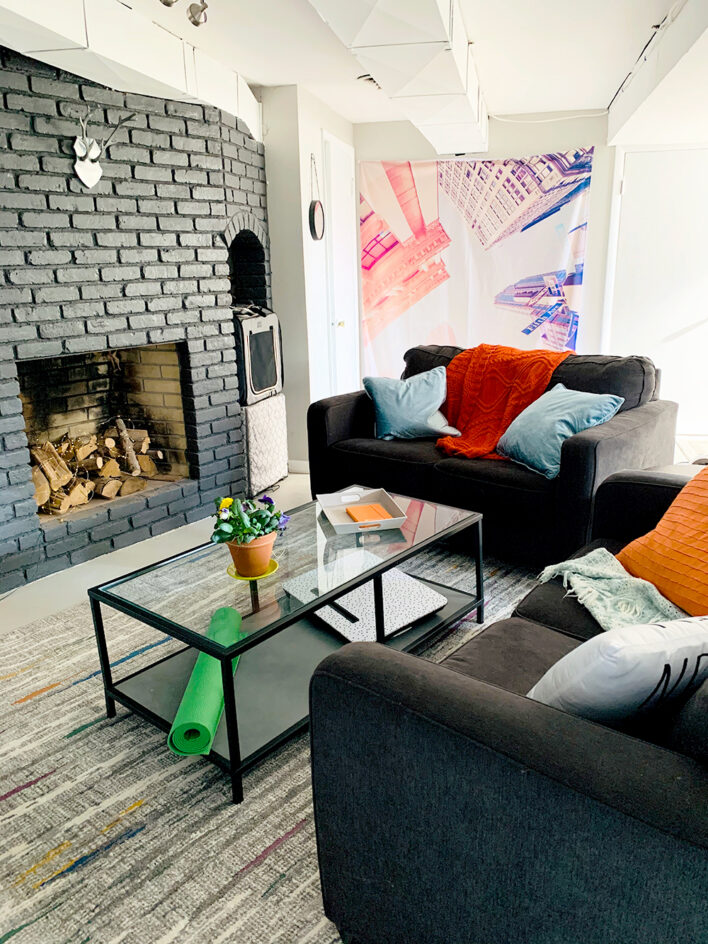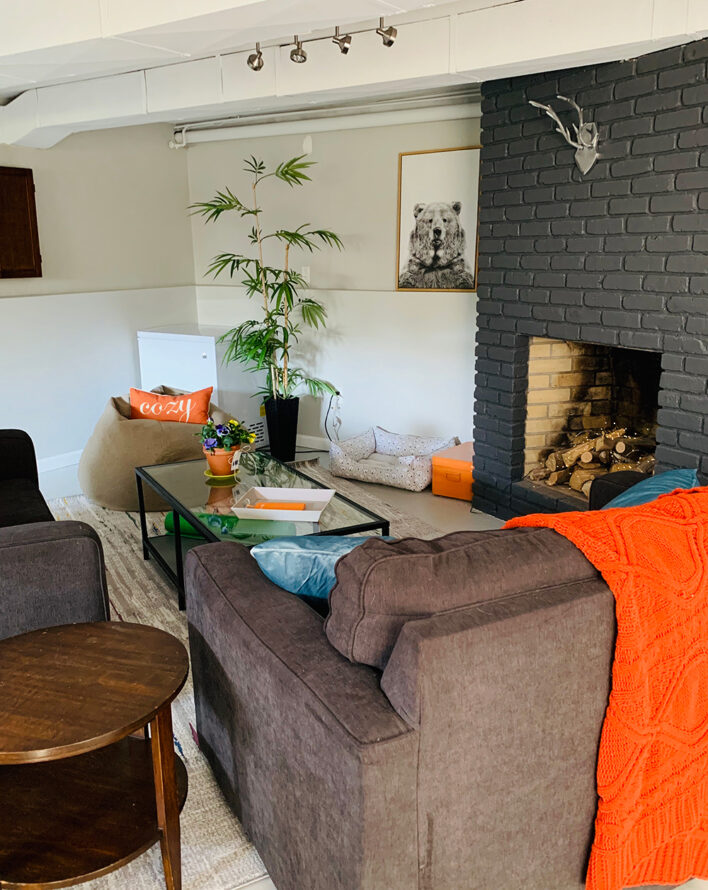 Guest Room
You may have noticed the bed – this space doubles as a guest room, and (ahem) a dog hangout. The key here is that the window is too high for my wild one-eyed Jack to see what's going on outside (for more dog shenanigans, visit their Instagram at @keukapup).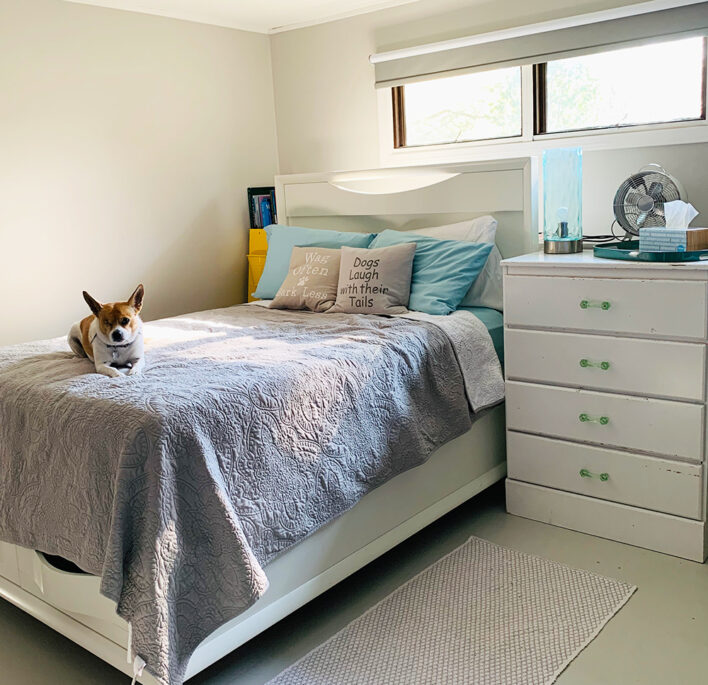 In Summary…
I now have a quiet place where I can hide out and work from home with minimal disruptions and distractions. If you need me, I'll be coloring in my new lower-level fort.
Bonus – the laundry room is right off this space! #multitask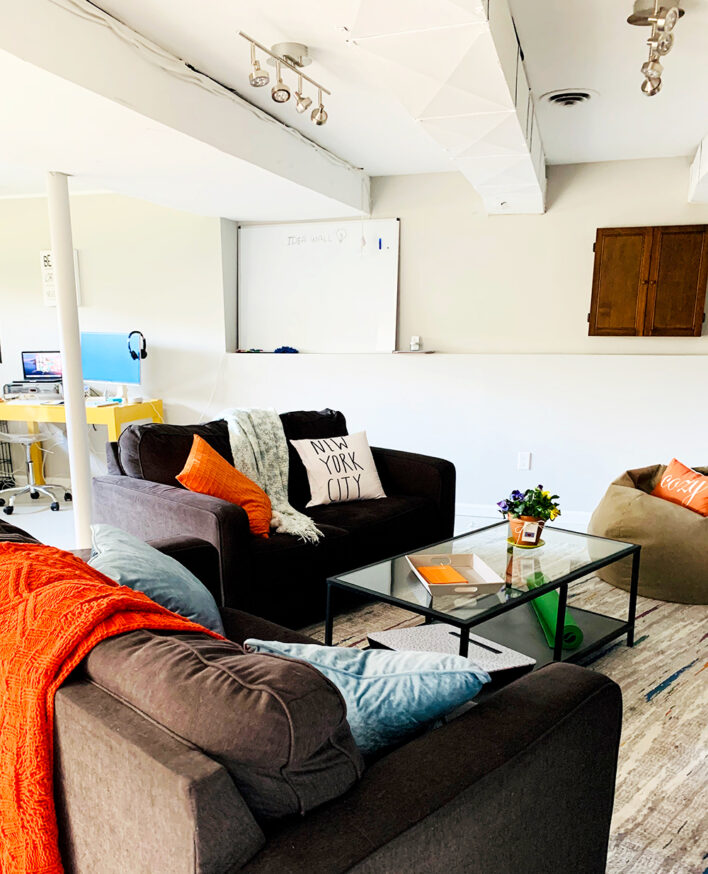 Where are you hiding out to work?