***update – Sill happening…how are you holding up?***
No one could have predicted this wild ride of 2020 nor can we predict when it will be over. Do you wonder what kind of "new normal" we'll find as we reemerge from our homes of isolation? (Aside from a surplus of man buns and overgrown roots).
It's not unusual to find yourself questioning your relationship with your home during a pandemic. Once considered our ultimate place of rest, now our homes represent restriction and isolation.
Good news, your home is still the same home it was pre-corona. How you want to spend your time at home is totally up to you. Want to eat Doritos and binge watch Tiger King on Netflix? That's totally fine. (I totally think Carole Baskin's knows what happened to her husband).
On the other hand, if you're bored at home and feel like you want something more to do (that doesn't involve processed snacks) I've compiled a list of 21 ideas to fuel your imagination.
1. Dance.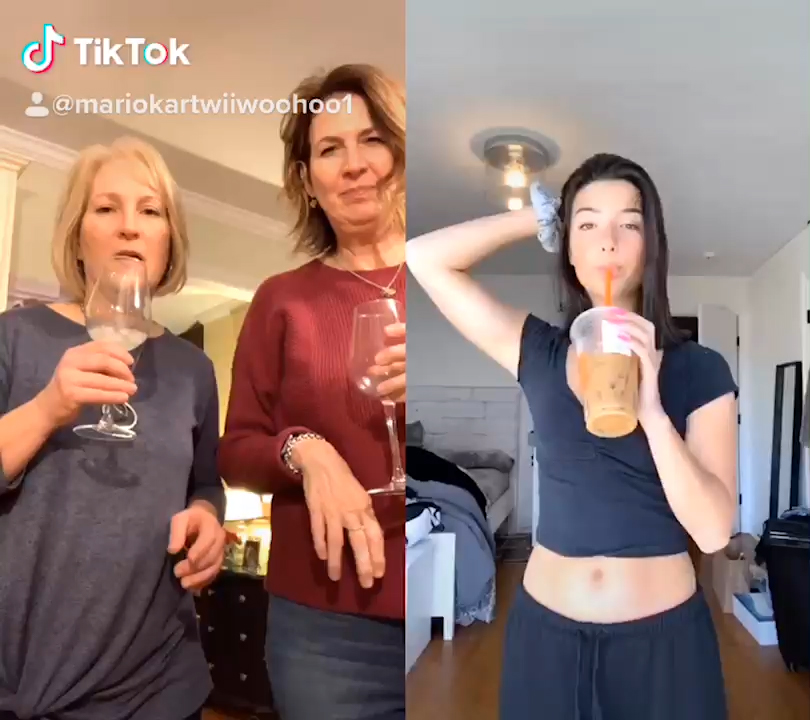 Have your kid teach you a trending TikTok dance. Bonus if you record yourself with your kid and publish it. It's both bonding, and a good workout!
2. Music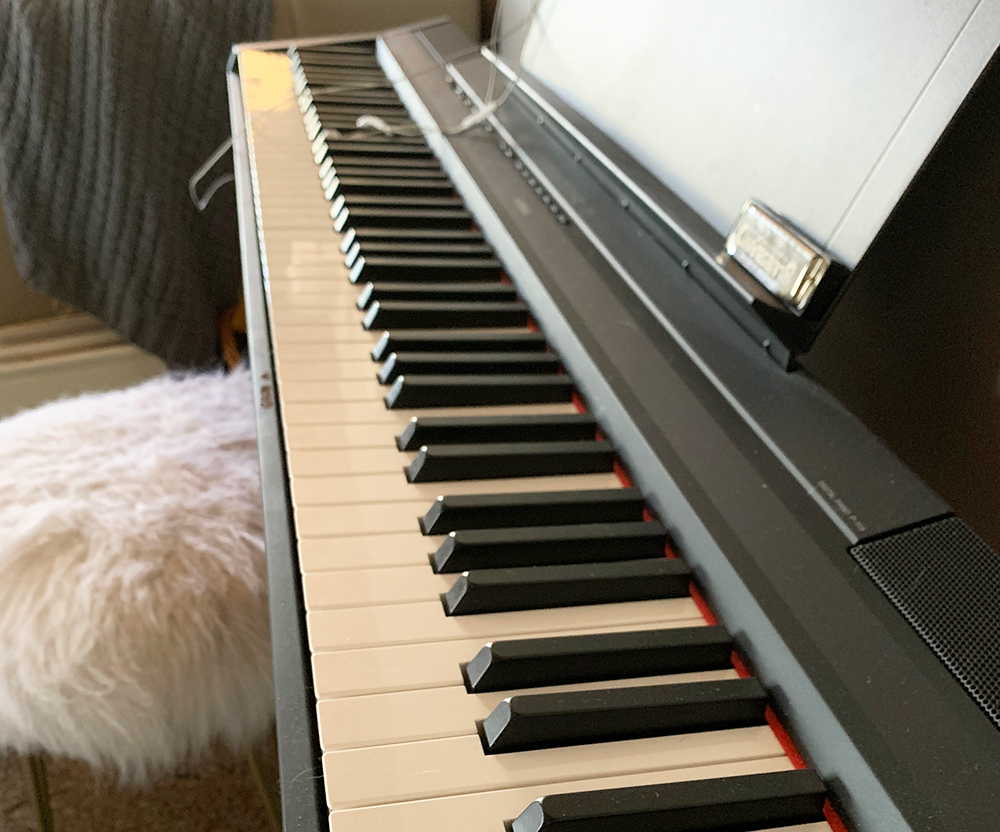 Learn a musical instrument (such as piano, guitar, ukulele, harmonica) using YouTube videos.
3. Craft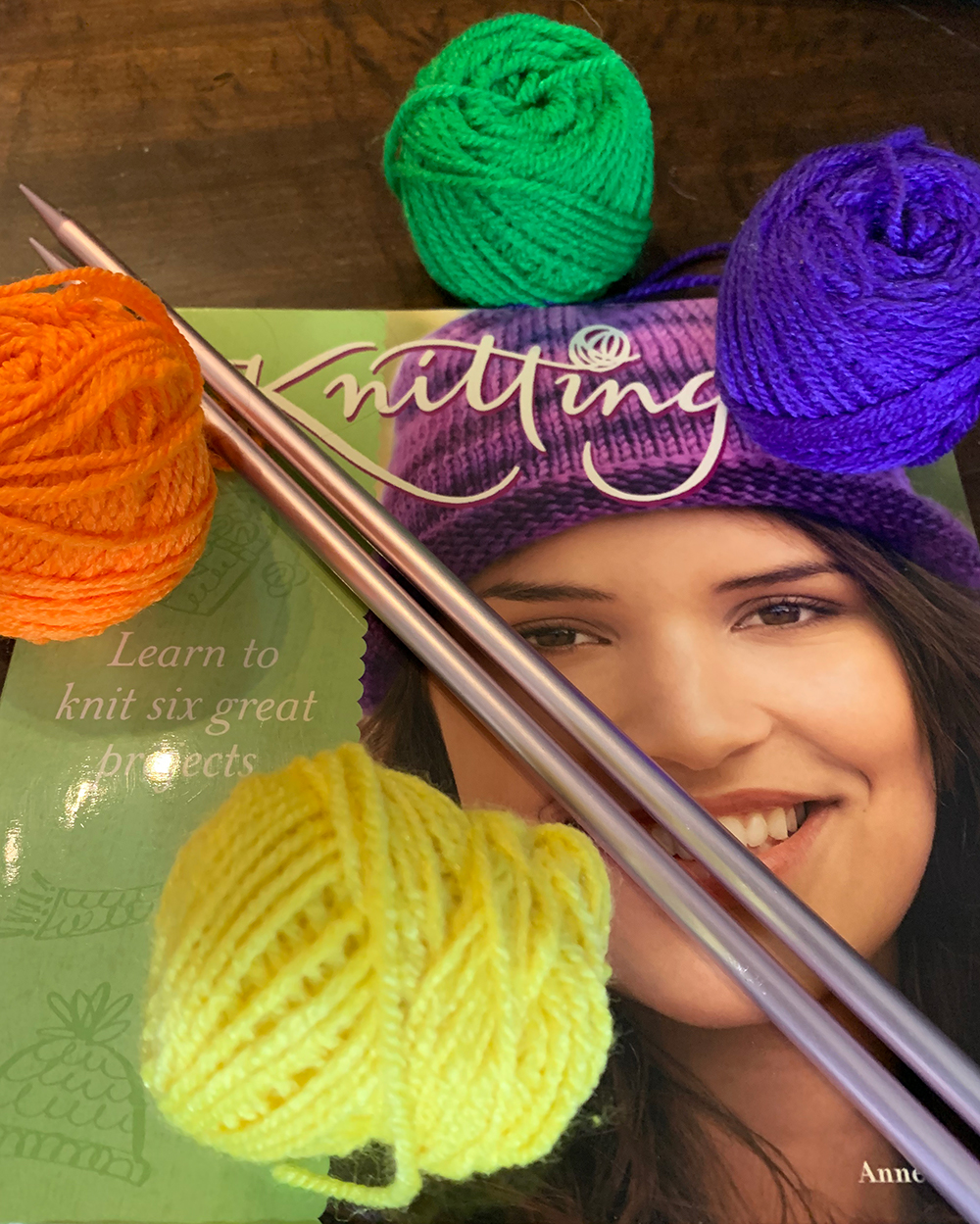 Learn to knit/crochet/macrame then gift your creations to all the loved one's you're missing right now!
4. Write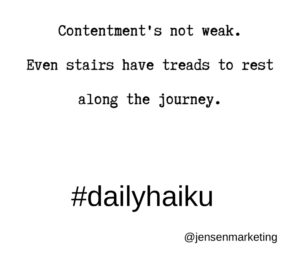 Write poetry! I've been documenting my own journey through daily haikus and publishing them in Instagram at @jensenmarketing.
5. Culinary Skills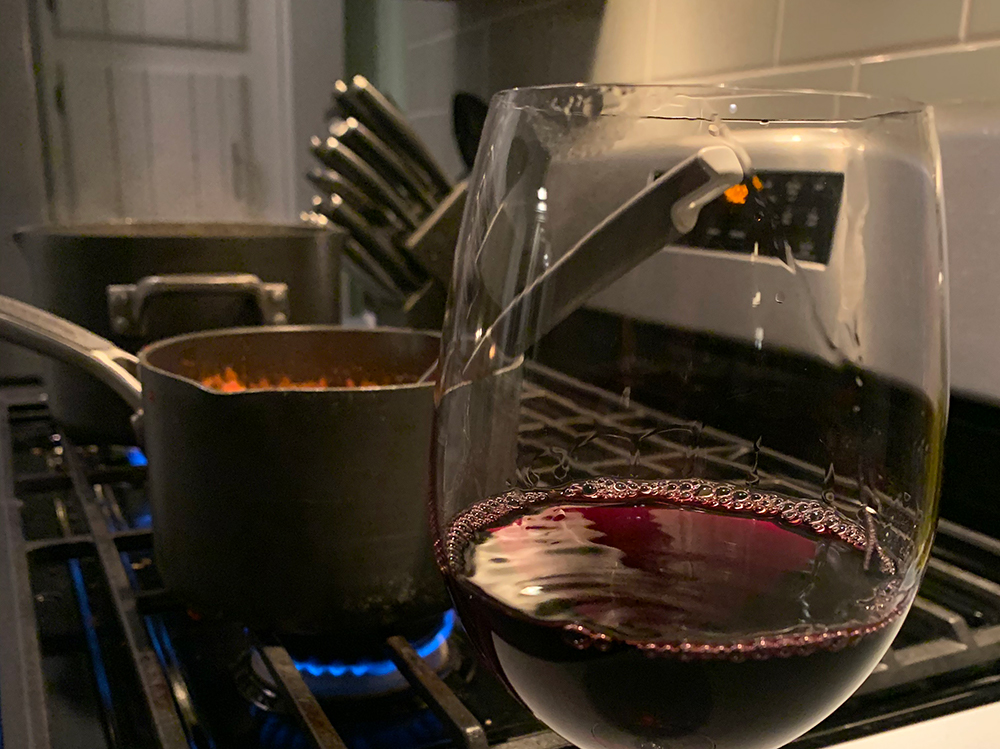 Learn new cooking techniques – no shortage of recipes and cooking tutorials online! In fact, here I'm making my famous Roasted Red Pepper and Cheese sauce! (And if I can make it, anyone can!)
6. Listen to Podcasts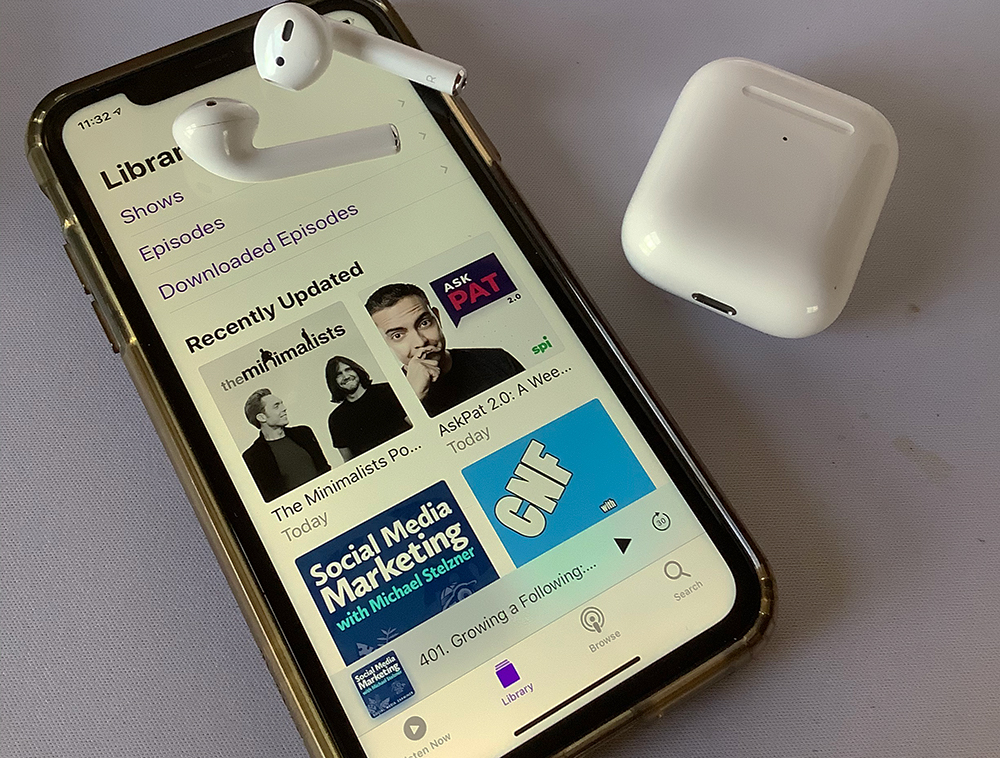 Listen to podcasts – you may not have that long commute anymore, but you can listen to episodes while walking the dog, or actually just go for a drive around town. Two of my favorites are The Minimalists and The Moth.
7. Publish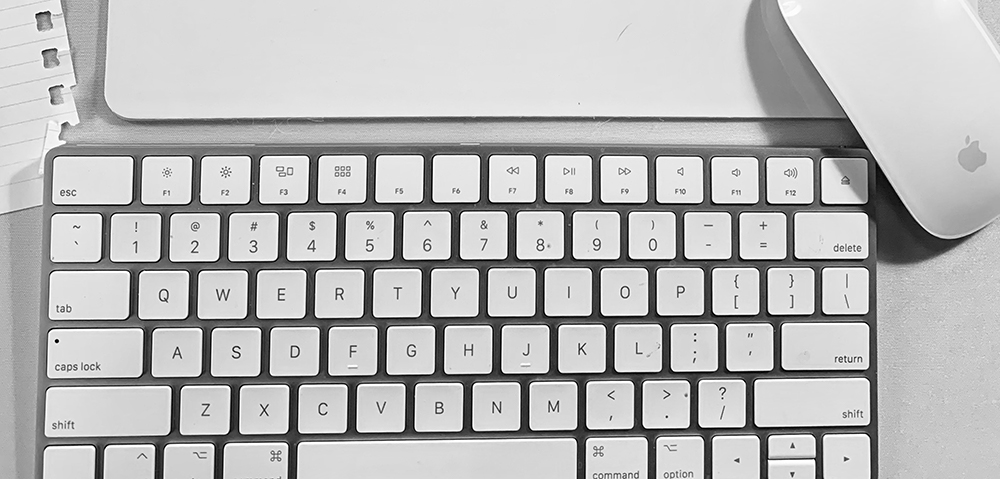 Start that blog or podcast that you've been talking about forever. Here's how to get started!
8. Learn Something New
Learn a marketable skill such as Photoshop using Lynda.com (now part of LinkedIn Learning). Not only will it keep your brain sharp, you could emerge from quarantine with a whole new career!
9. Spa Day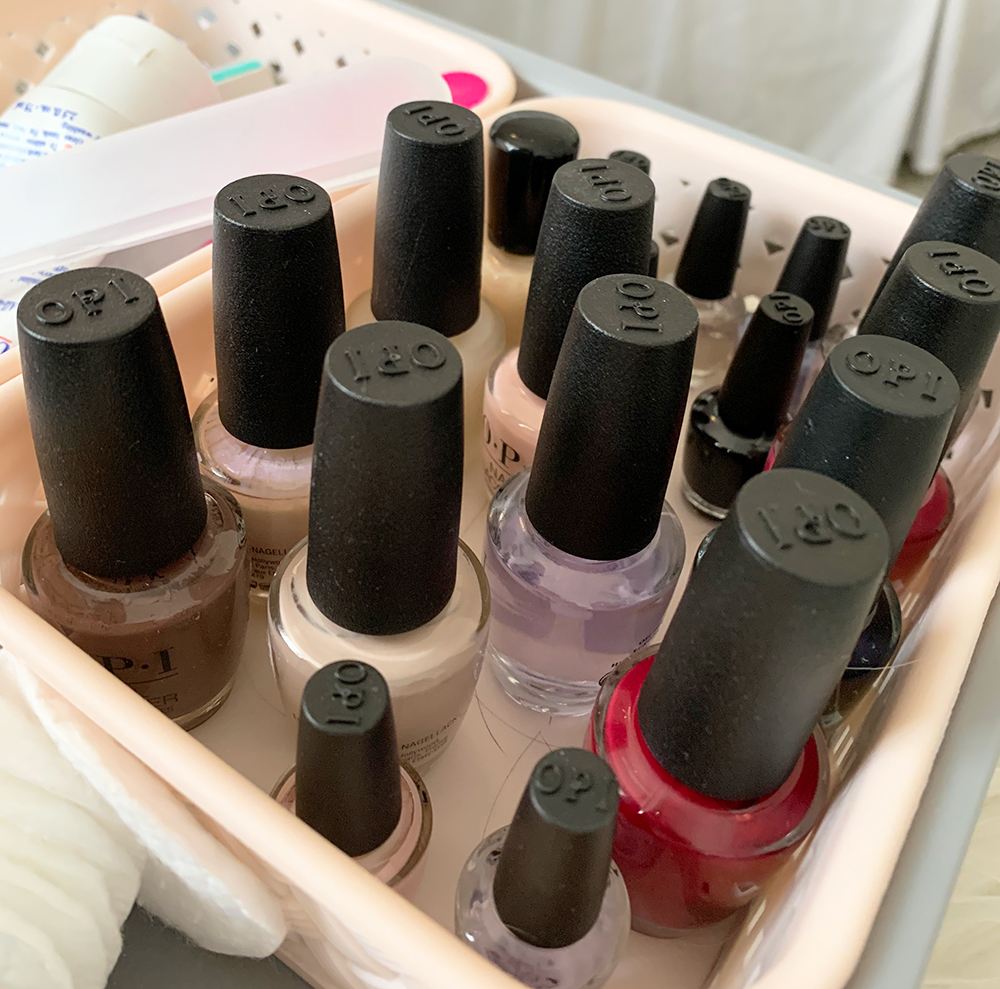 Take care of yourself with regular facials and mani/pedis! You're worth it!
10. Meditate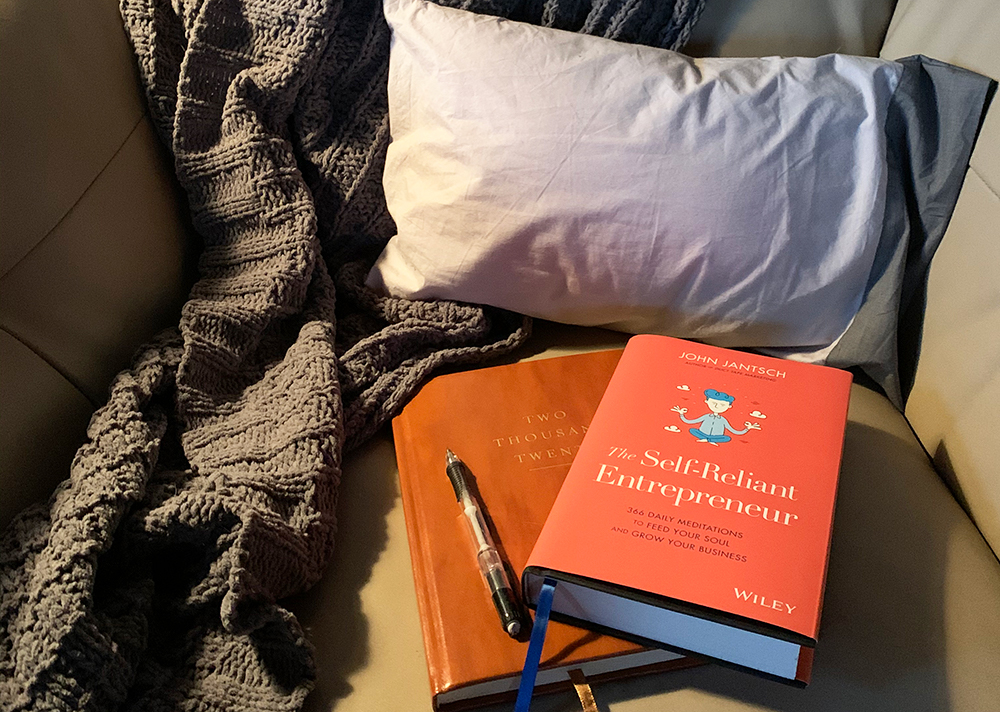 Start a meditation practice – check out Headspace or Calm to get started. Trust me on this one!
11. Yoga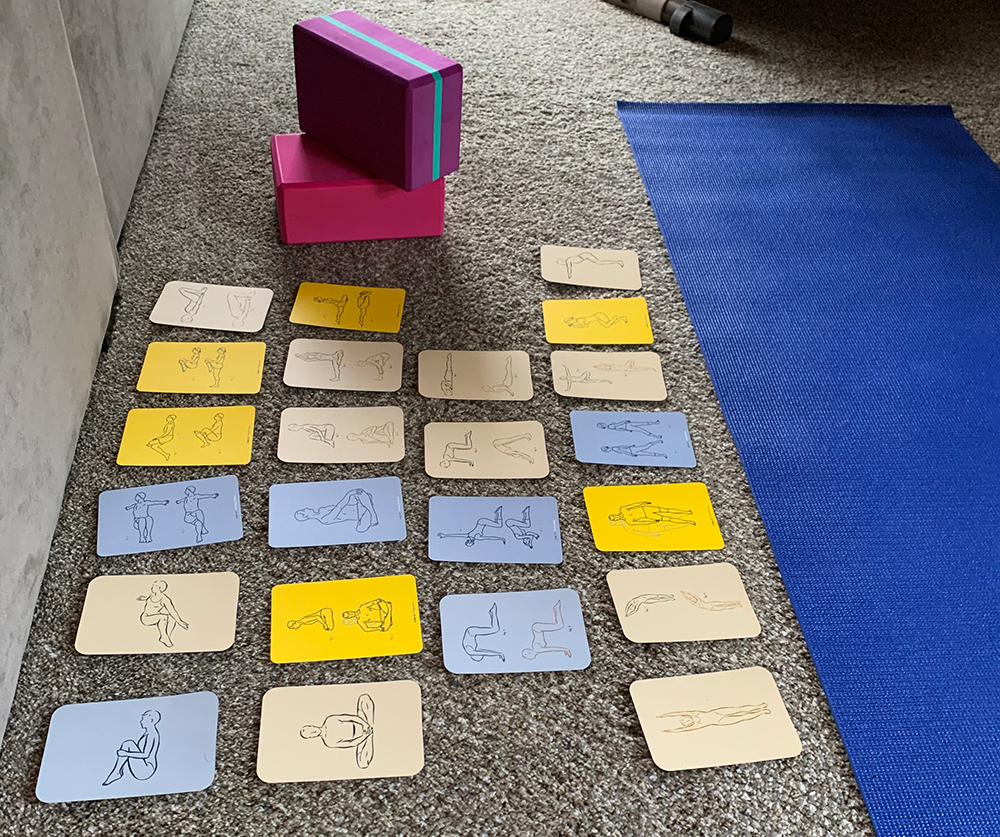 Learn yoga – there are so many online classes to help you get started and many local studios are now offering online classes in response to our shared isolation – it's a great way to support small businesses. Such as Aline with Newtown Yoga Center!
Another option, order some Yoga flash cards from Amazon and create your own series of poses.
12. Read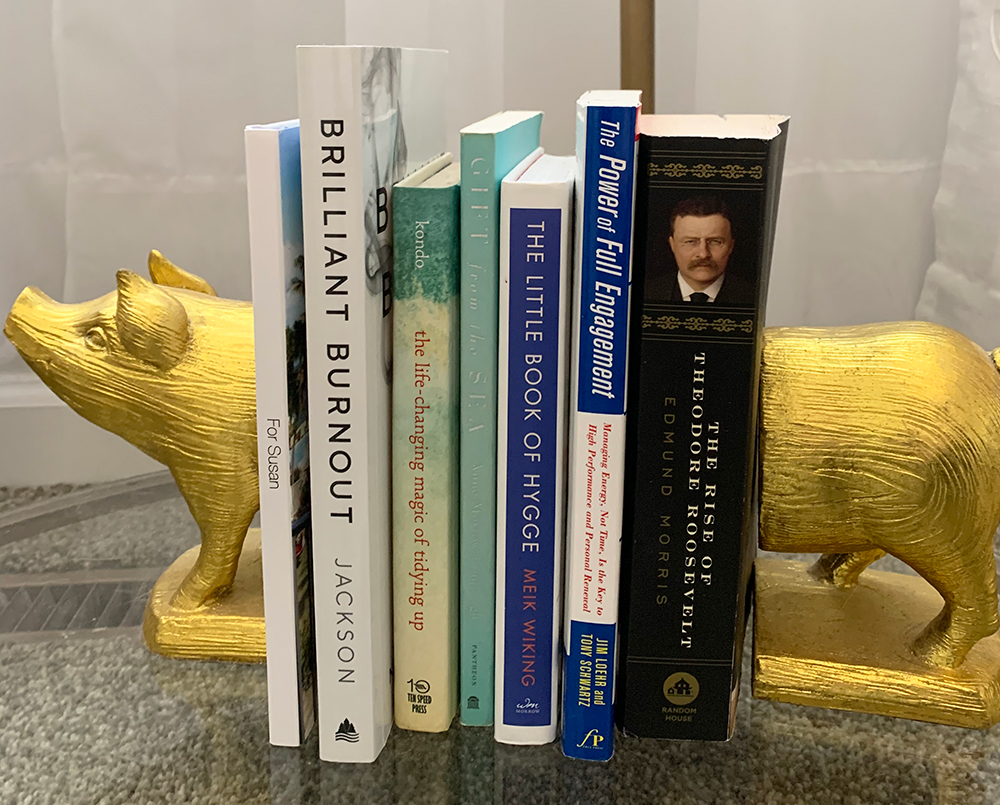 Read a juicy novel – fiction gives the brain a break from reality – bonus points for organizing a zoom book club meeting with your friends.
13. Home Safety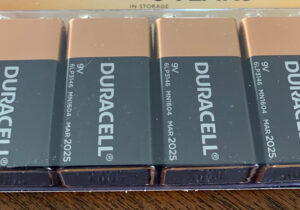 Change the batteries in your smoke detectors. Check outside motion detection lights. Replace the furnace filter.
14. Freshen Decor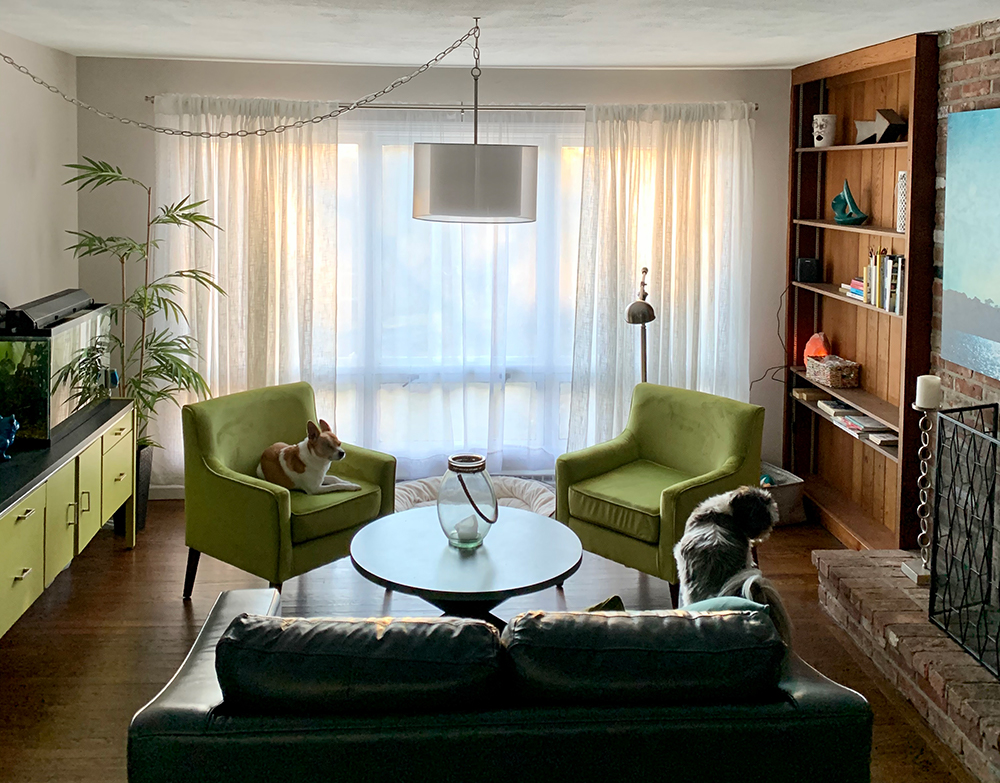 Rearrange your furniture for a fresh perspective. It may confuse the dogs and groggy teens, but it's a nice change of pace.
15. Paint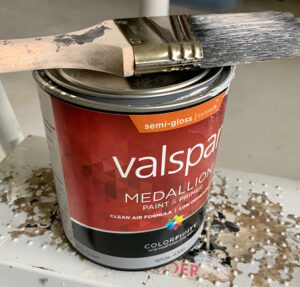 Touch-up the trim paint in your home (warning, it's addicting). Once you start noticing nicks and stains, you will be amazed at what a difference this makes.
16. Windows!
Wash your windows inside and out! Never was there a time when we look out our windows as much as we do now!
17. Purge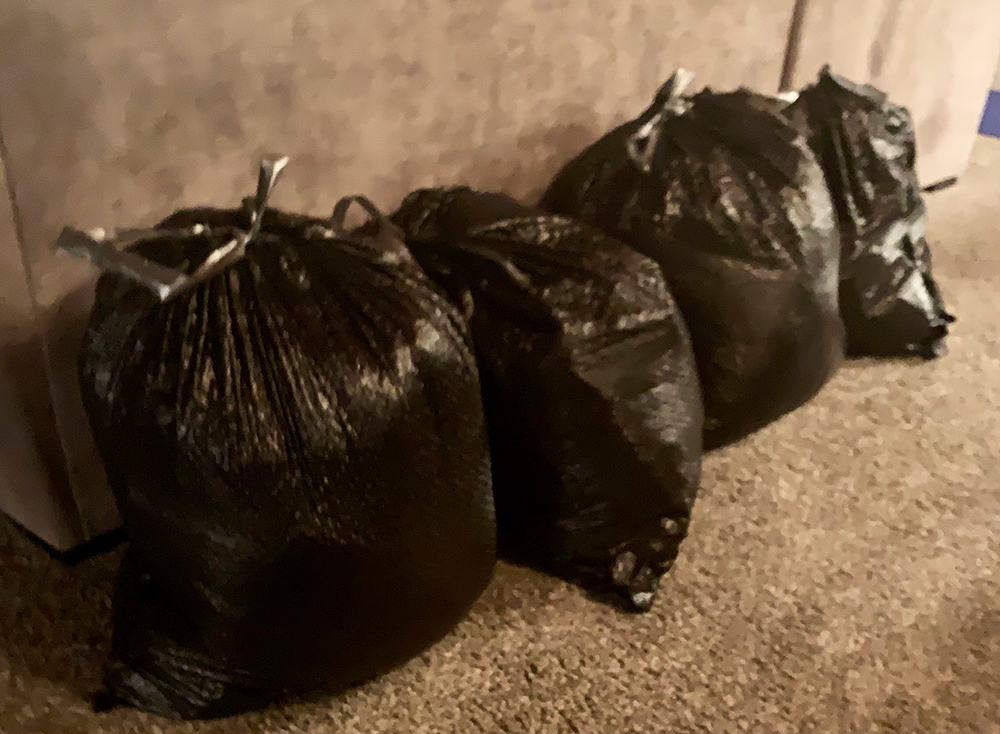 Jump start a minimalist lifestyle and purge and declutter the basement, garage closets, cupboards, etc.
18. Drive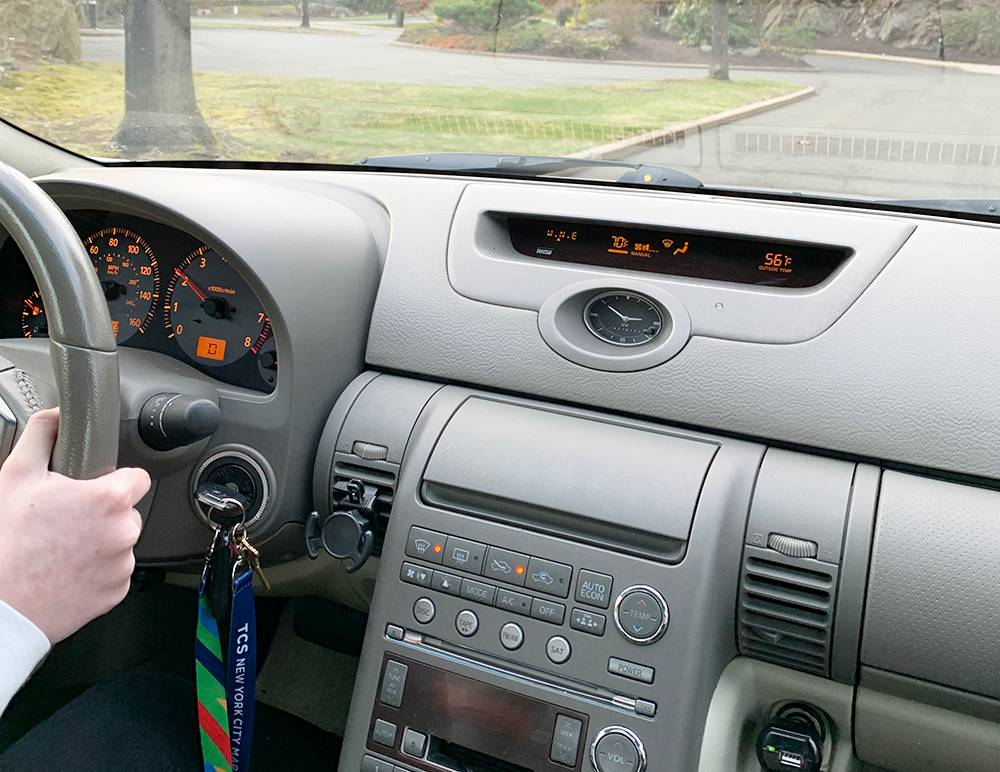 Teach your teen to drive in very empty parking lots, or if your kids are younger, play "left, right straight" where kids take turns giving directions at intersections then when the game is over, are amazed that their parent knows how to get back home (a game my parents played with us when I was a kid…never got old!)
No kids? Use drive time for a little alone time!
19. Dog Training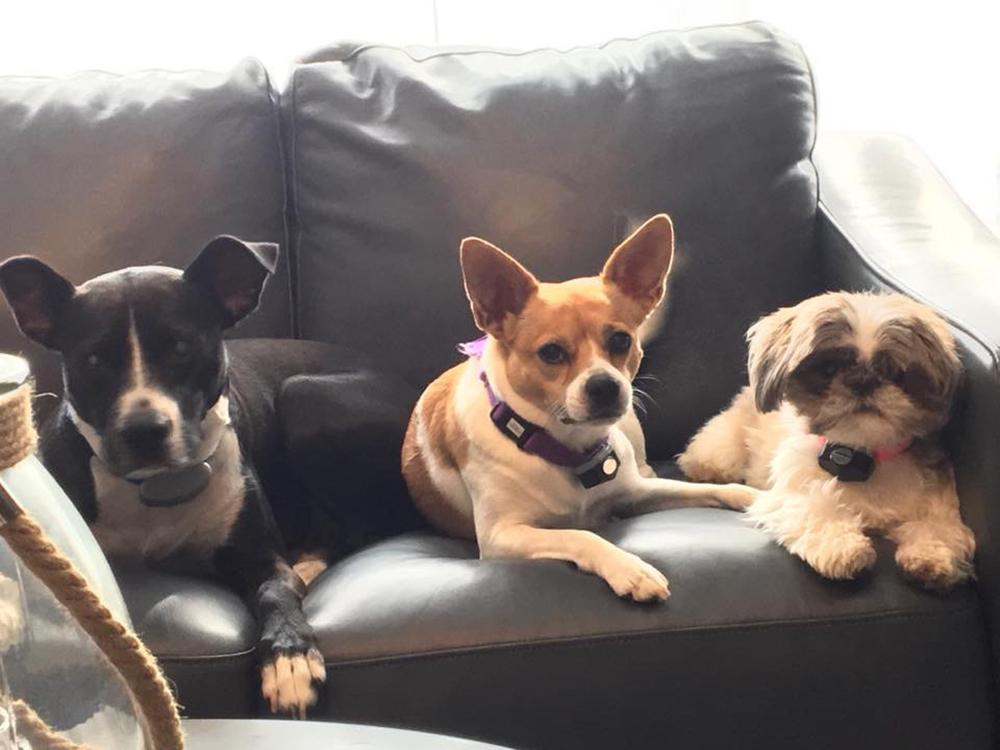 Teach your old dog new tricks. Don't have a dog? Adopt a rescue!
With distance learning now a thing, I documented what home school might look like for dogs here. They are good sports.
20. Backyard Oasis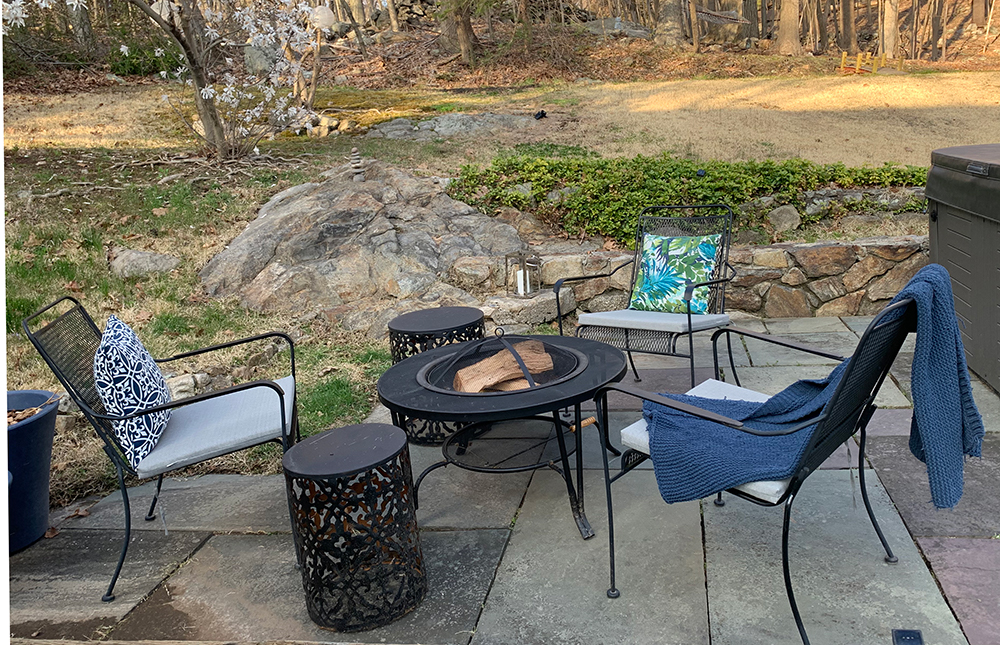 Create your own private all-inclusive backyard resort. Never underestimate the satisfaction of using a leaf blower or power washer!
21. Wash your hands!
Again. And again…

There's no wrong or right approach here (except for number 21). The most important thing is to take care of yourself and keep a healthy mindset.
It's your isolation, only better.
I'll leave you with one question to think about…when this is over, what do you want the new normal to look like? Are there things you learned from quarantine that have changed your mindset? Please share!