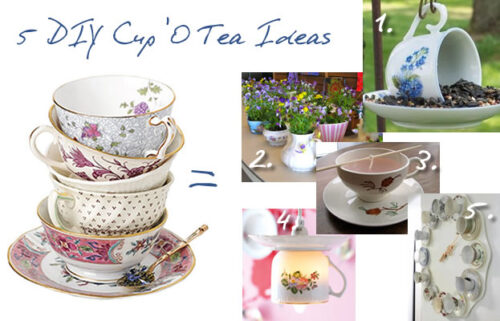 Do you have any mismatched tea cups at home? Why not turn them into something new, and just in time for Mother's Day!
Here are five fun ideas for new ways for repuposing tea cups:
1. Birdfeeder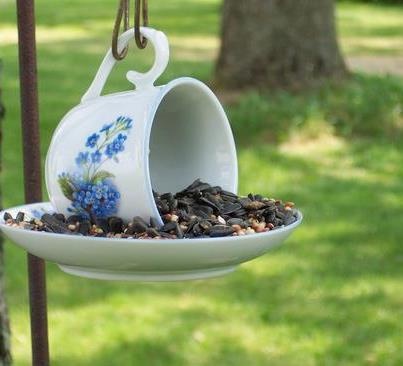 (photo via Pinterest)
Just add glue and add seed and you've got a charming little birdie bistro!
2. Planters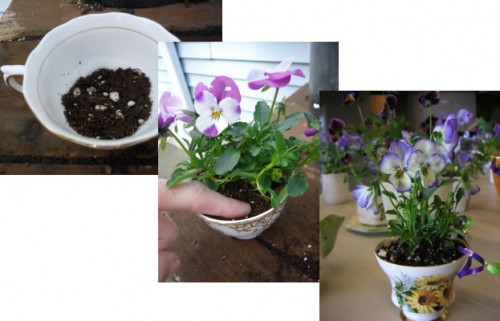 (photo via ThatBloomingGarden.wordpress.com)
I like this idea because even my youngest daughter could do it. (hint, hint – honey if you're reading this, this would be a lovely Mother's Day gift!)
3. Candles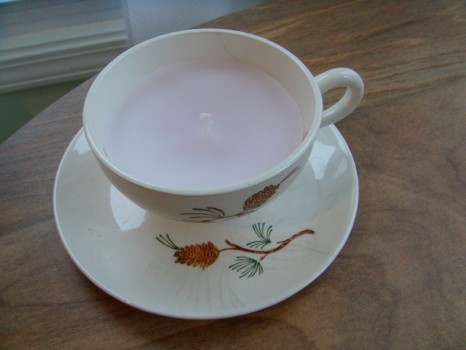 (photo via EvetteRios.com)
I had the privilege of meeting Evette at the 2013 Design on a Dime event. And yes, she is as warm and friendly in person as she comes across on TV! And her vignette was awesome (blog post on that coming soon).
4. Hanging light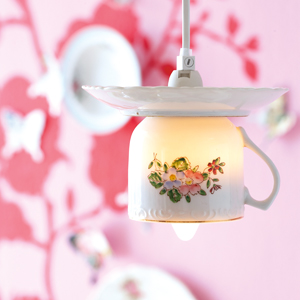 (photo via ideasmag.co.za)
How adorable is this simple light? I would love to see a string of 3 or 4 of them with mix and match designs. 
5. Wall Clock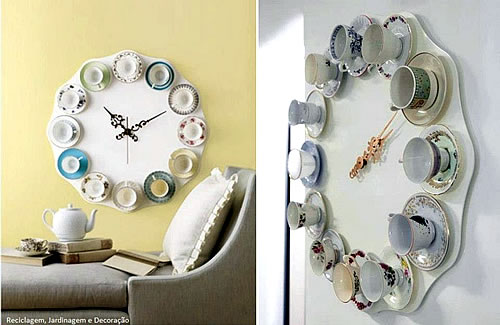 (photo via reciclagemjardinagemedecoraco.blogspot.com)
It's always time for tea with this imaginative clock idea.
If you have any unused tea cups lying around, why not have some fun with them. Bonus – you just might free up some extra storage space in your kitchen as well!