Every now and then you come across a recipe that is both healthy-ish AND a kid favorite. Rather than the traditional macaroni and cheese, I use roasted red peppers to give it more flavor and sneak in more veggies. I also swap out the regular pasta for veggie pasta. While there are more steps than I usually like for a quick meal, I can make this in 20 minutes!
Ingredients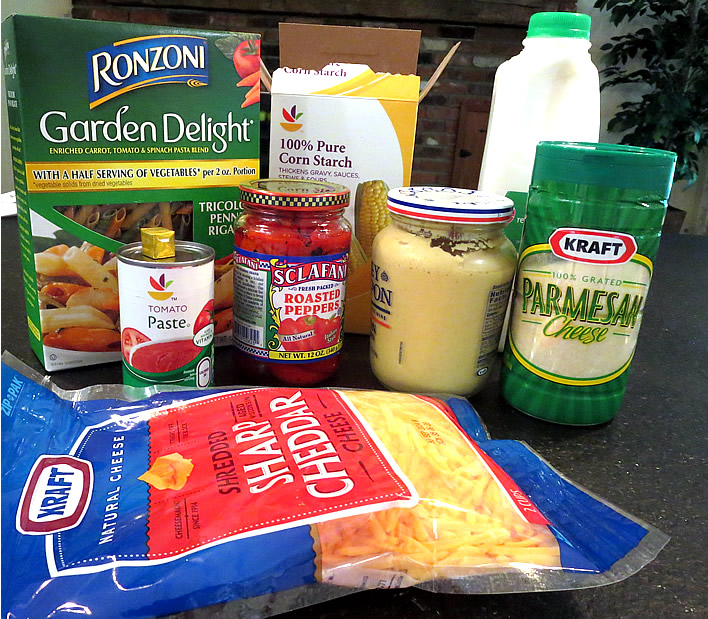 Box of your favorite pasta
1 cup milk
1 TBS cornstarch
1 cup chicken broth
1 jar pureed roasted red peppers
1 can tomato paste
2 TBS Dijon mustard
Pepper to taste
1/3 cup Parmesan cheese
1 cup shredded cheddar cheese
Directions
To start, mix the corn starch with the milk – tip: just shake it up in a Tupperware container.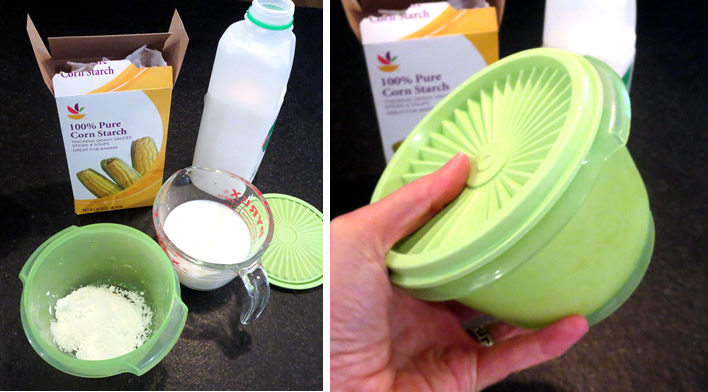 Next, add the chicken broth and stir over medium heat til it starts to thicken

 Drain the roasted red peppers and puree them in a food processor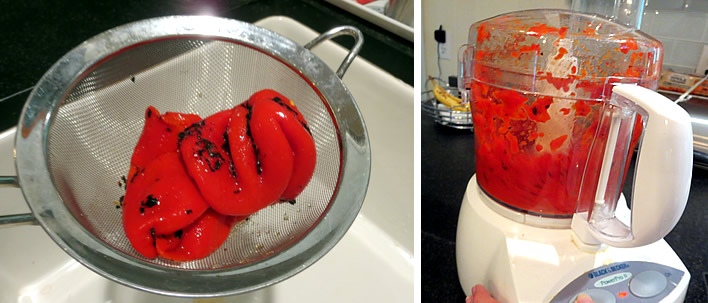 Add roasted red pepper puree to your base and stir

 Add the tomato paste, Dijon mustard and pepper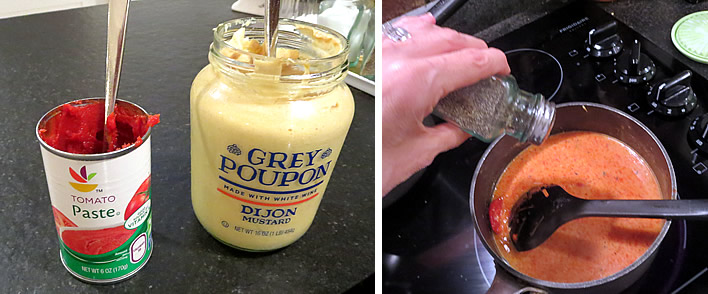 Now here is where you decide your spin on this – how much and what kind of cheese you use is really up to you.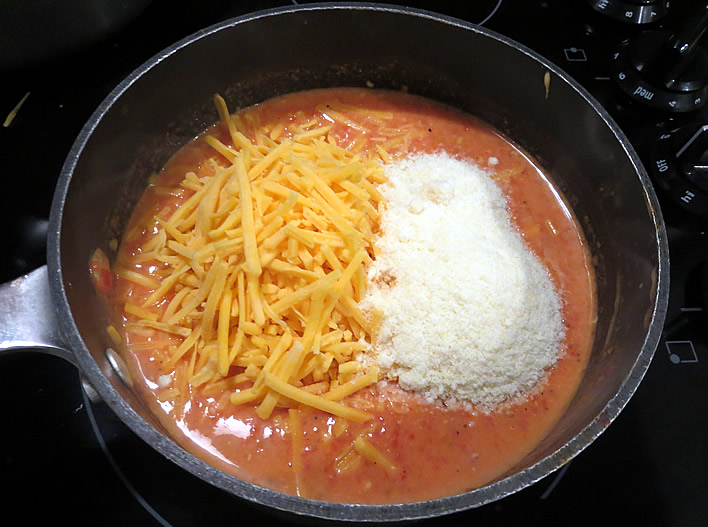 Poor over pasta and sprinkle  a little more Parmesan and voila, dinner is ready!
Serve with a simple side salad and you've got a new twist on a traditional favorite. Enjoy!