Downton Abbey is best known as a period drama that takes place in an amazing castle. But it's more than that. It's the story about a home, and it takes place in the REAL Highclere Castle. Sure, it may be a grand castle in the Jacobethan style, but it's also someone's home, full of history, tradition, hopes and dreams.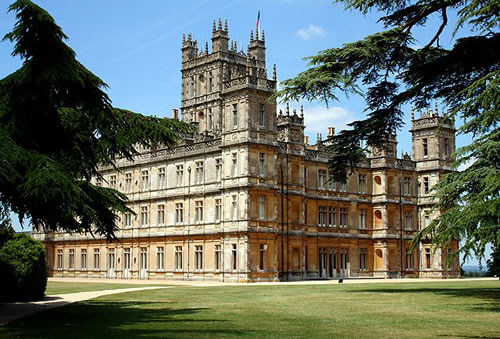 Downton Abbey provides the Highclere castle walls a chance to talk, and at the same time provide an escape from our everyday lives to a faraway grand English countryside castle. Something many have dreamed about in their childhood days. There is something magical about the rooms at Highclere, and the colors are a big part of the magic.
Now, let's talk about the colors that make up the magic. We'll look at the drawing room, library, kitchen, and two bedrooms and how they inspired Mary Lawlor, Manager of Color Marketing at Kelly-Moore Paint to design the Downton Abbey Color Palette.
The Drawing Room
Influenced by the refreshing pastels and creams of the Drawing Room, a pale green/aqua is further softened with the use of pale rose, classic ivory and gold gilding.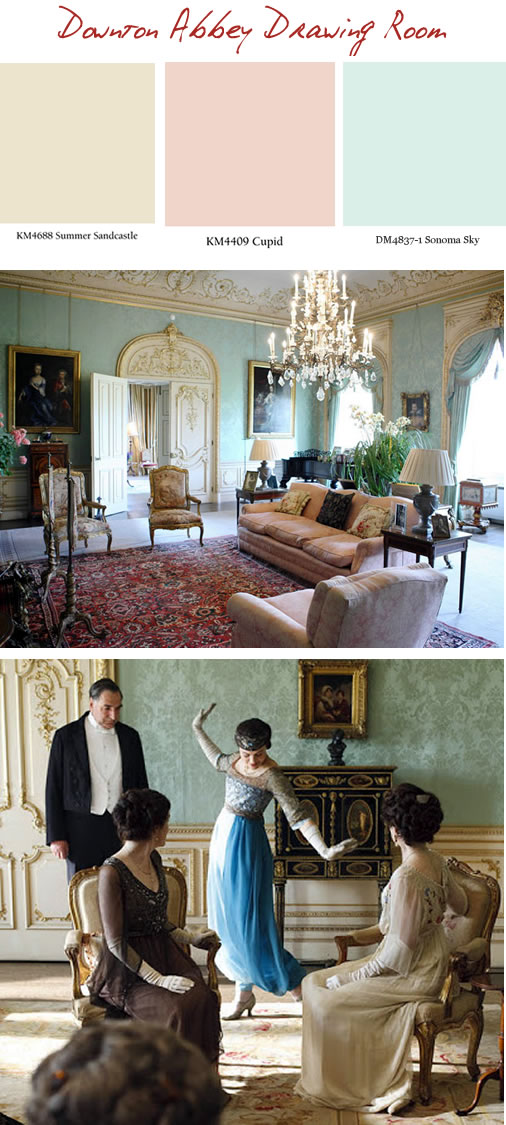 The Library
Influenced by the intensity of color in the Library, the dramatic rich oxbloods and carnelian reds beautifully compliment the walls of books.

The Kitchen
Influenced by the utilitarian nature of the kitchen are the more subdued, grounded grays and varnished ivory.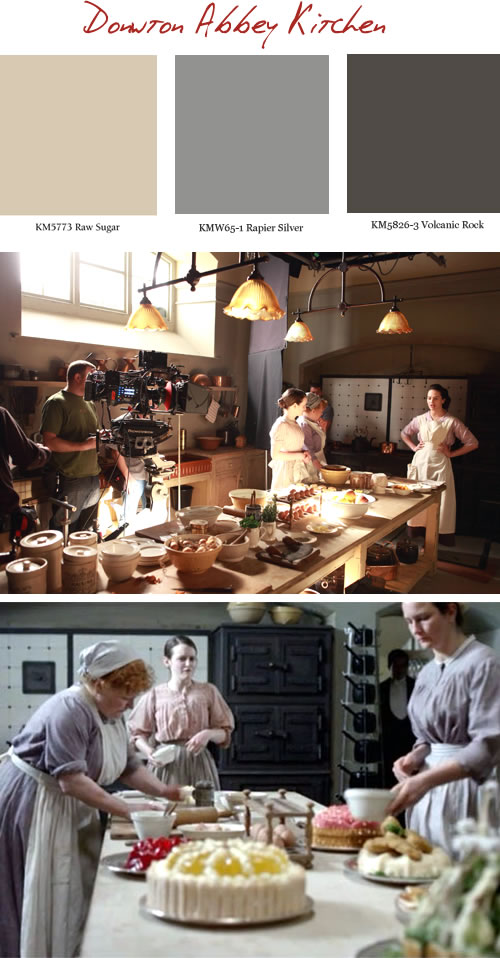 Cora's Room
Influenced by the richness of the Cora's room, the striking blue walls, rich wood tones and creams inspire the following colors.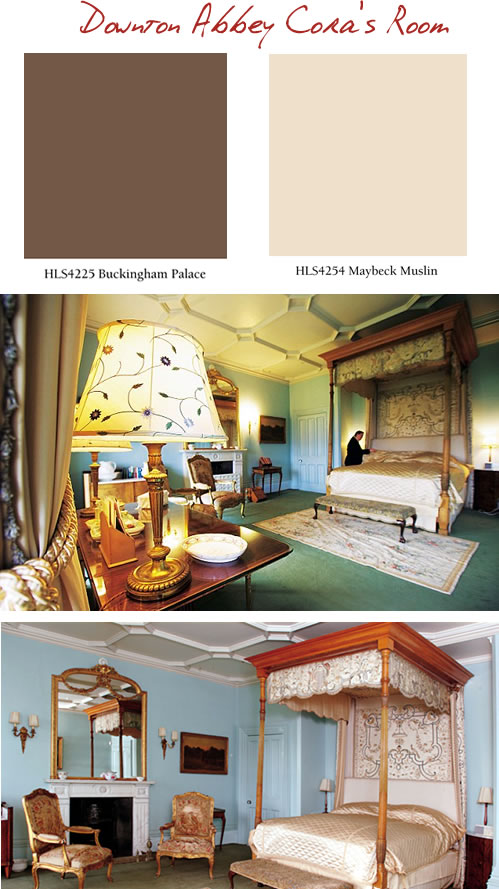 Sybil's Room
Influenced by the femininity of Sybil's room, the rose colored walls combined with green, rosy orange and cream floral draperies inspire the following colors.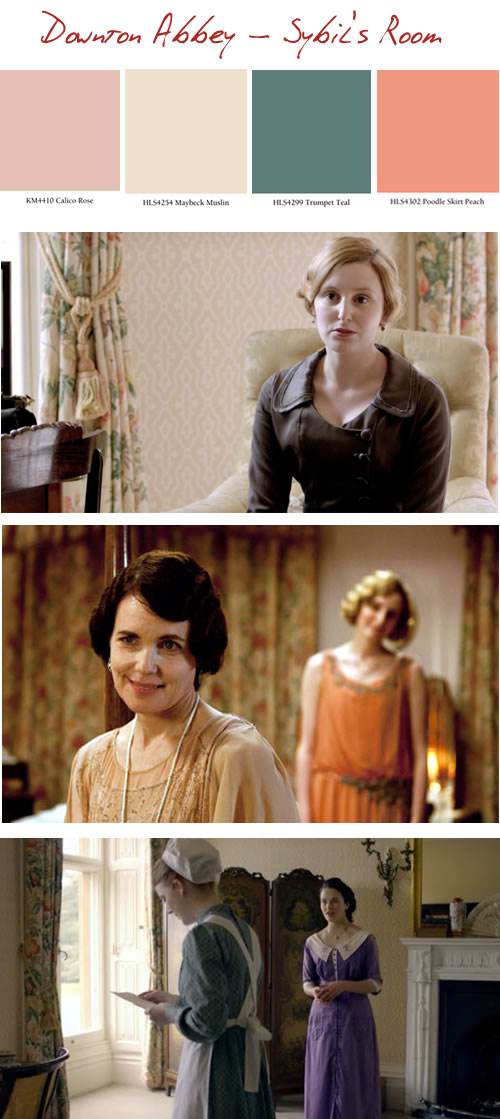 I hope you've enjoyed this colorful tour of Downton Abbey/Highclere Castle.
About Kelly-Moore Paint Company, Inc.
Headquartered in San Carlos, Calif., Kelly-Moore is one of the largest employee-owned paint companies in the United States. When you call or visit a Kelly-Moore store you are speaking with an owner. A leader and innovator of waterborne-coating technology, Kelly-Moore was the first major paint company to offer recycled paints, along with the largest selection of stock colors. The ColorStudio Collection, Kelly-Moore's newest innovative color system, features 1,721 brand new colors reflecting the latest trends in today's homes.