When we bought our house, the attic was started, but hardly finished. It's an odd space as it also houses a walk in cedar closet, an electrical box, and a door to the rest of the attic. We had to paint it, add molding,  finish out the closet, add carpet and update the lighting. Its long hall and limited windows where also a challenge.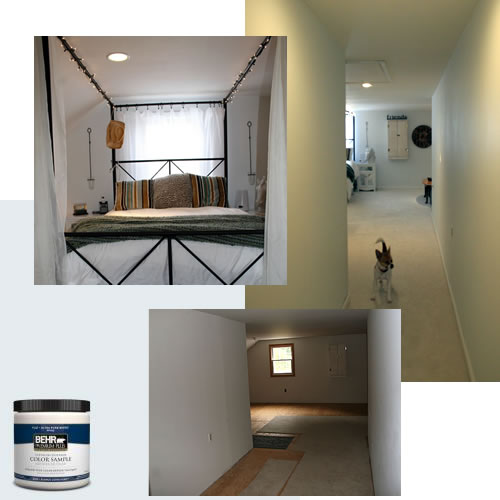 But we like challenges! So we turned the attic into a tween dream! Because my daughter is smitten with horses (understatement) and likes a mix of rustic and "light and airy" we went total Romantic Country. Come with my on a before-and-after tour of her new room!
First, the hall leading to her room (it gives her room more privacy). We painted the walls Behr White Sapphire (very pale blue) and the ceiling and trim white. I picked up some magnetic paint to create a gallery wall in this hallway. I will get to that project…sometime.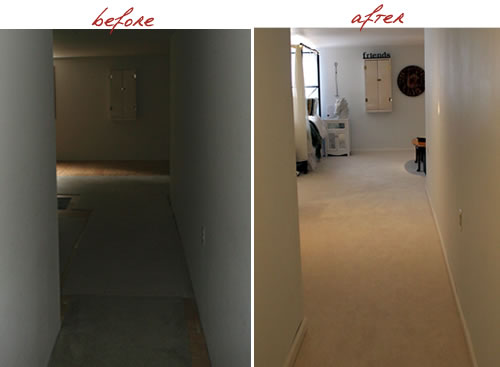 Halfway down the hall it widens to allow for a dressing area.
The mirror below shows a sneak peak at what else is in the room.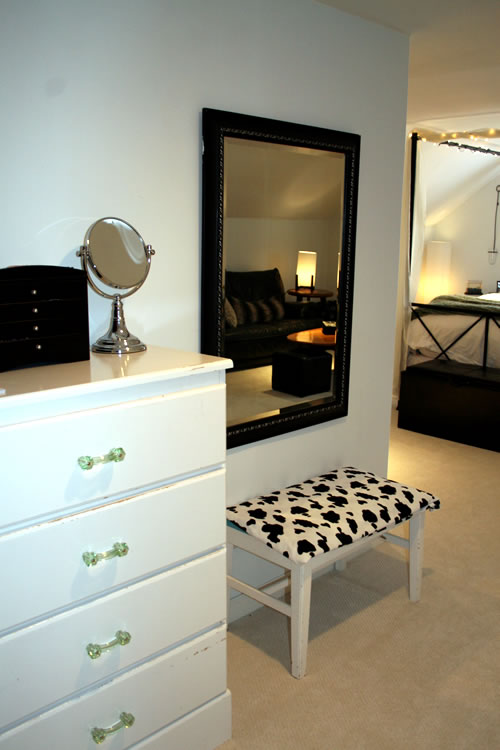 The focal point of this room is the canopy bed (which had to be shortened about 1.5" due to 7 foot ceilings).  Yes, the electrical box is a bit of an eyesore. Over time we may come up with a creative way to camouflage it. Any ideas?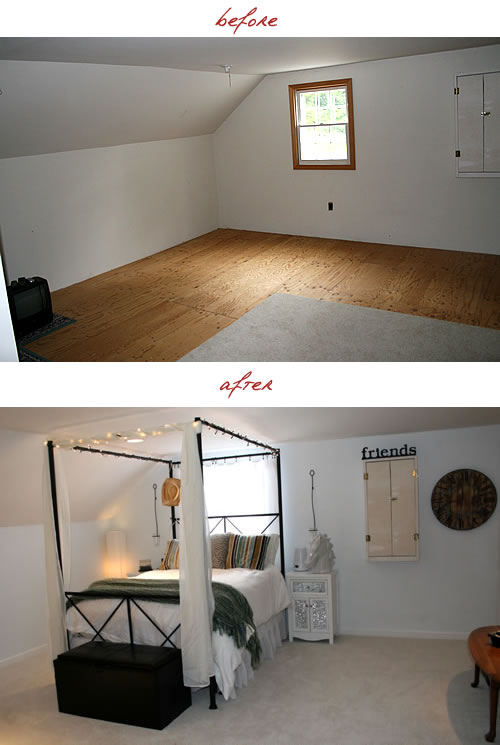 I love the muted colors of nature, the romance of the sheers and mini white lights, and the swag of an old western hat.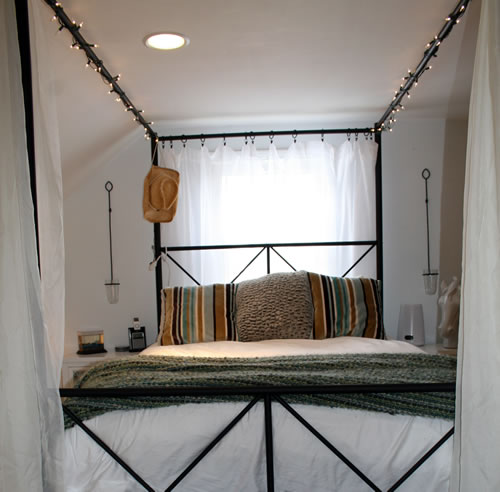 As hinted in the mirror earlier, she has a lounge area, perfect for homework or hanging out with friends.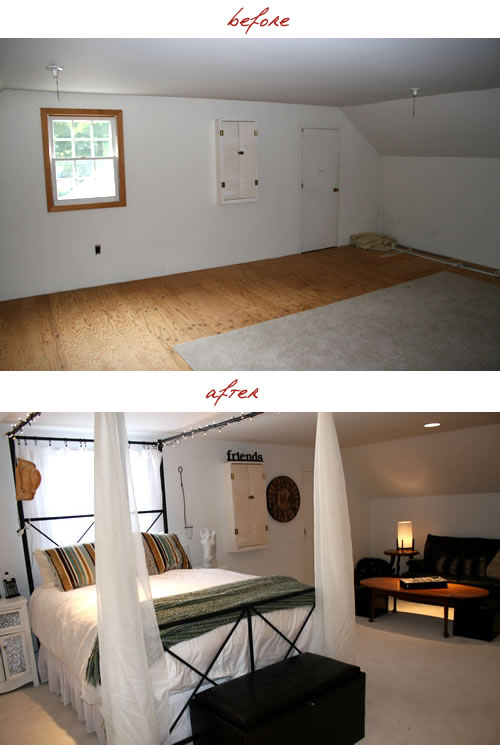 The table was a thrift store find, and we'll refinish it this spring.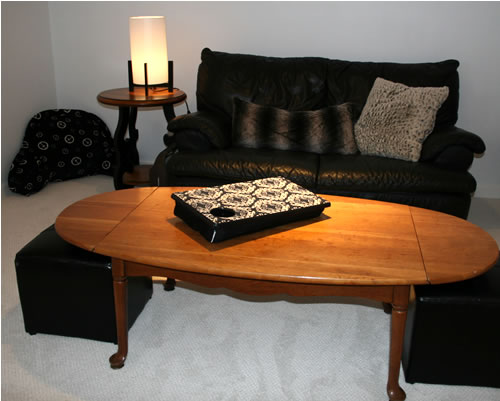 We finished the closet, and the built-in shelves were a perfect place for her to display her Bryer Stablemates horse collection.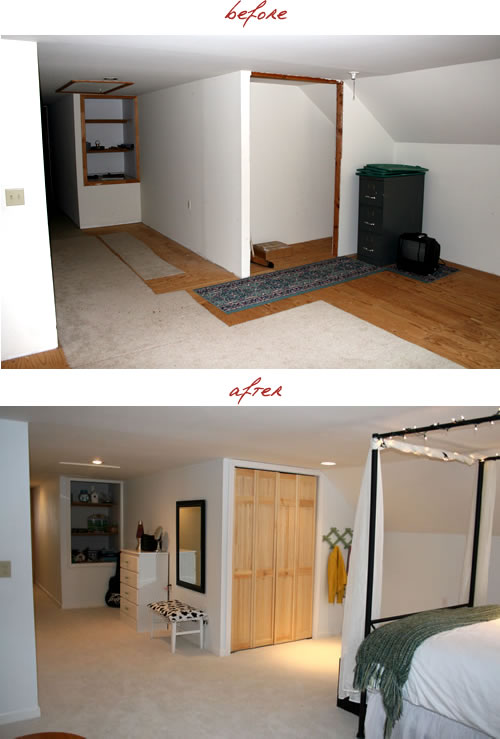 We may have fun with this down the road with paint and/or wallpaper accents.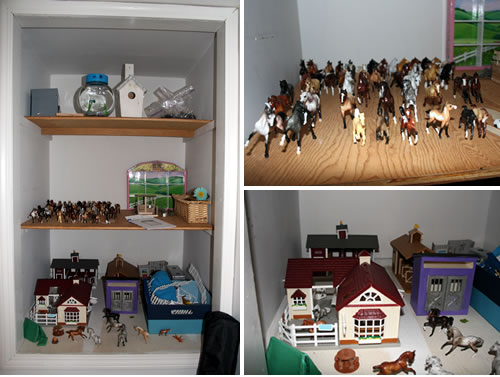 She loves her new room, and I loved putting it together for her. Some rooms are just more fun to design than others, and this is one of my favorites! Almost makes me want to be a tween again. Almost. 
Giddy up!