The challenge – a small, dingy guest room in need of updating, using mostly what we already have.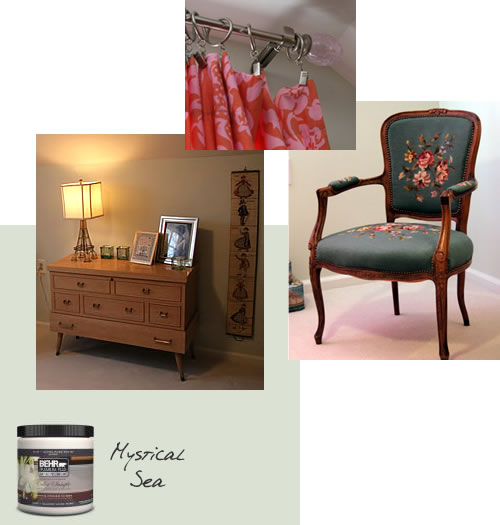 The upstairs of our home is cape style, with 7 foot ceilings and opportunities to bump your head on the angles. The walls and ceiling was dirt colored, with dark trim and outdated blinds. The carpet was in dire need of replacement. So we got to work to make this small room worthy of traveling guests.
We updated the room with paint, curtains and new carpeting, and then styled to welcome guests with a mix of travel influences. And of course, we used mostly what we already had.
The inspiration for the room came from the antique chair my Danish grandmother (Farmar) had embroidered by hand.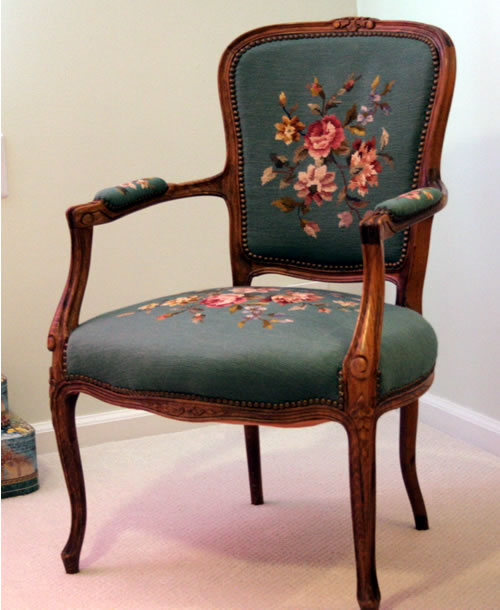 The walls were painted Behr "MysticalSea" to pull from the chair, and the trim was painted white.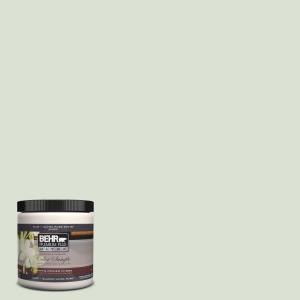 The bed and curtains came from my daughter's last room, so pink was going to have to be part of the equation. But we had to temper the girly factor.
A mix of pillows turned the day bed into more of a sofa (my grandmother embroidered the green pillows too).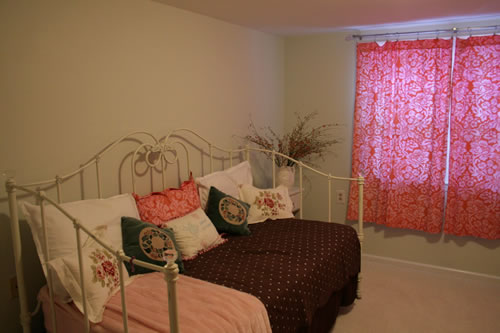 And a total score from the Make A Home Foundation thrift store in Newtown, CT finished off the furniture for the room. We scored a lovely Lane Furniture Trunk/Dresser for $100! I'm still giddy.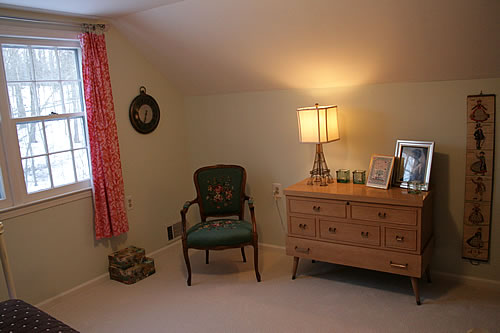 A hand-embroidered wall hanging from my grandmother reminds me of my room as a little girl, and the Eiffel tower lamp adds a touch of European flavor as well.
And, as usual, the dog finds her way into my photos.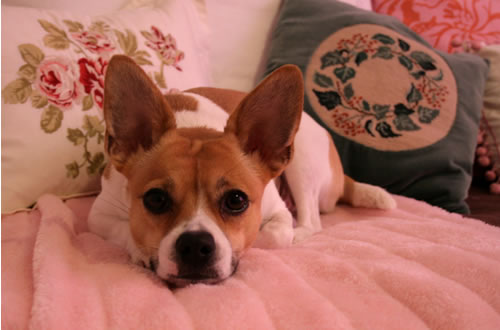 Not including the new carpet, the money spent on this room was paint and the piece from the thrift store.
Now I can cross this room off my unpacking to-do list, and invite friends and family to visit!