For some reason, my daughter's rooms are more fun the accessorize than any other rooms in the house! I recently posted about the "Upcycled Chair Revival" that brought my Grammy's vintage chair from the attic to my tweens bedroom. But we did a couple more easy DIY projects with the modern moo fabric.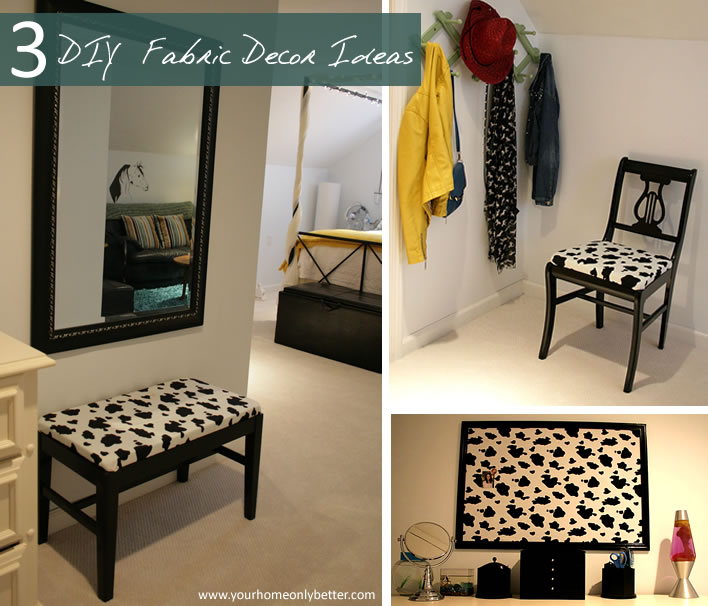 We painted and recovered an old bench, and (my favorite project) – we made a framed magnetic board!
It was super easy – we picked up a metal sheet from Home Depot, used adhesive glue to attach the fabric, then put it an old frame which we already had. It was painted the same as the chair and bench.
So for very little effort and money, we created a coordinated set of accessories. Gotta love the cheap and easy ideas!