A room is never really done, right? My tween daughter moved into her attic bedroom less than one year ago, as document in the post "Romantic Country Tween Dream Attic Bedroom" but things continue to change in her room. I'm a queen of tweaking (no, not twerking – bahahaha).
The simple solution? Tweaking bedroom accessories! We've updated some bedding shams and throws, added a rug, added more equestrian accessories (vinyl wall art), and found some awesome glow in the dark barn lights to dress up the hallway leading to her room.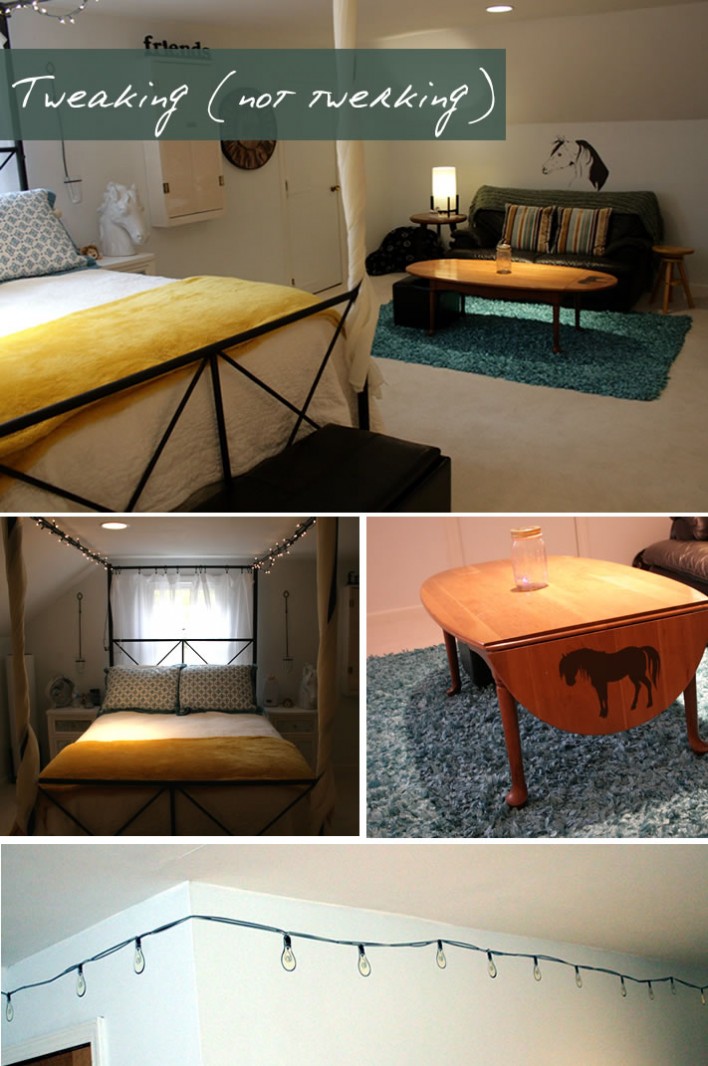 The biggest difference was probably the study corner. We added an area rug from HomeGoods as a preventative measure, switched out pillows, and added some vinyl wall art on the wall and on the end of her coffee table.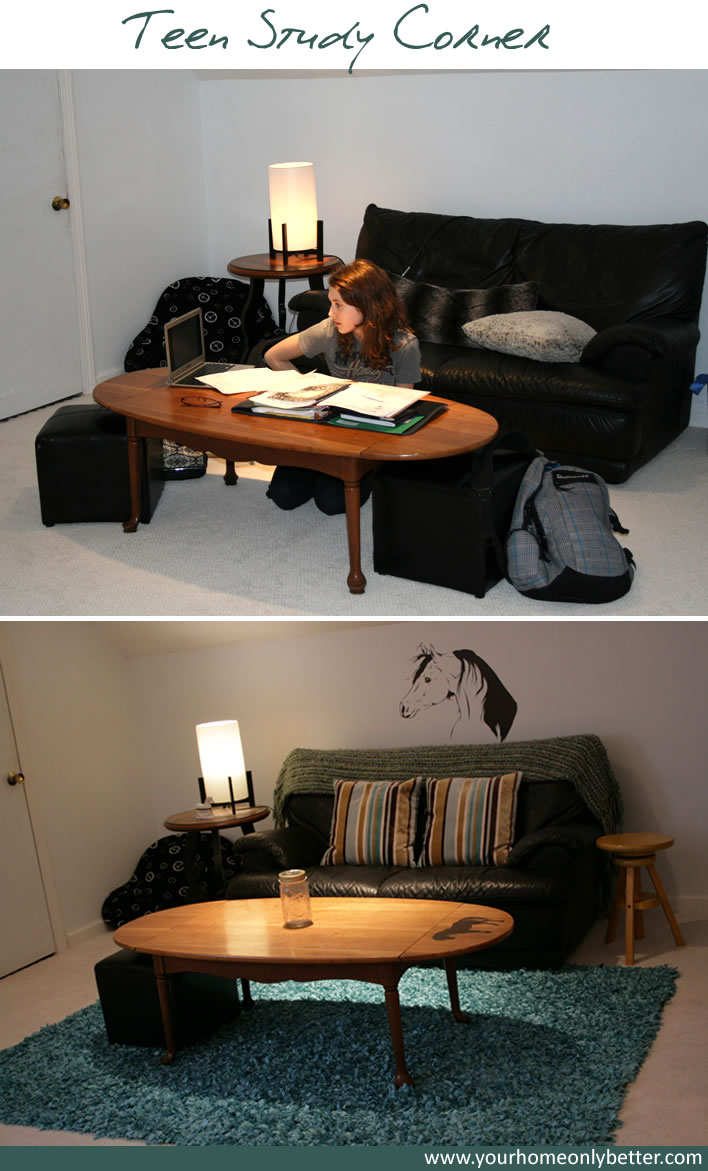 Actually, It's such a comfortable space now that I want to hang out there!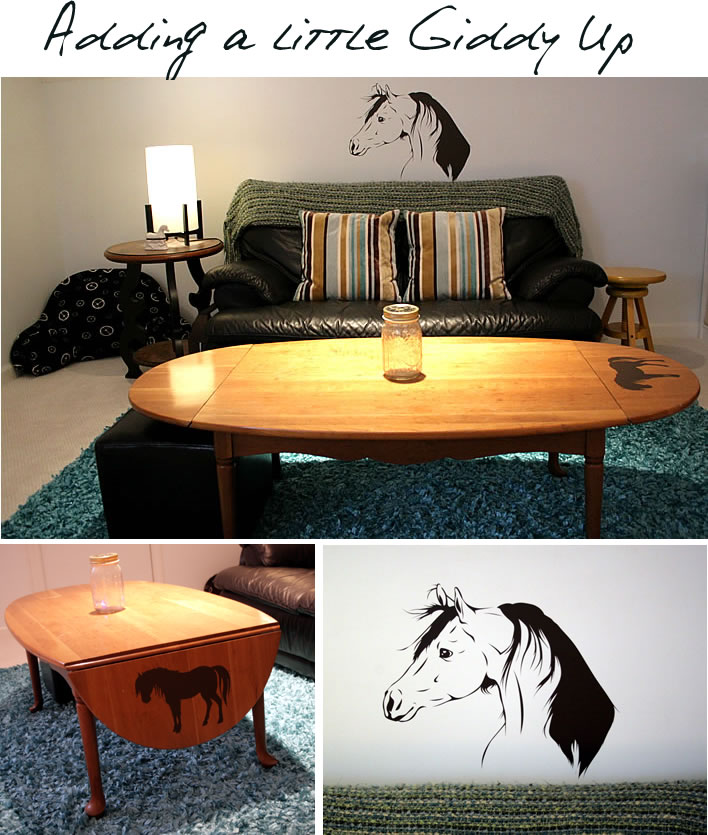 I also added a few projects from some cowprint fabric, but that's just too much for one post. Check out "3 DIY Fabric Decor Ideas" for more on that!