As you know, I love using what I already have to create a new space. I call that PRACTICAL! We brought our curtains with us from the last house, and reused them in our Family room. So here is the question: what is the best way to hang curtains? I'm a big believer in high and wide for drama and spacial illusion! Here's an excellent illustration of how placement of curtains changes the illusion of window size: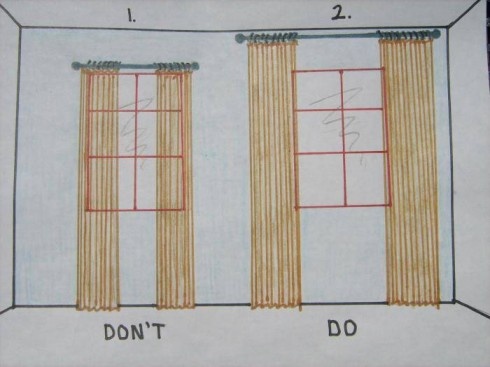 Previously, I shared our future plans to knock down a wall and combine our small, narrow family room with the neighboring kitchen. But for now, it remains small and narrow.
To give the illusion of width (and add texture), we re-hung the panels along the entire back wall, and as high as possible.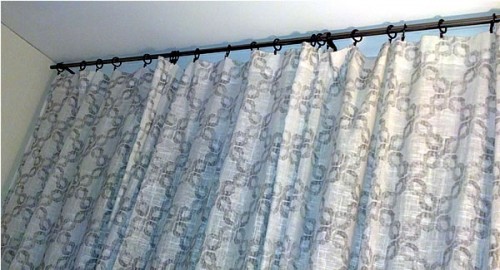 Here's how the room looked before: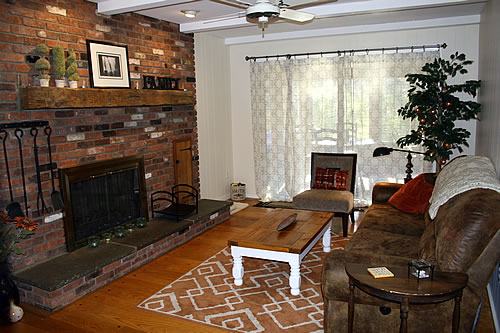 And here it is with the curtains hung high and wide: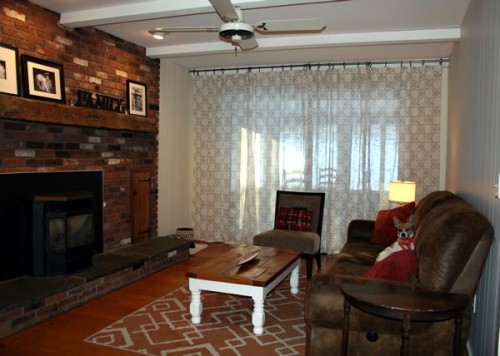 Note: the curtains were 96″ panels and needed hemmed (which I had been conveniently putting off doing). After raising the rod, I only had to hem them 3″.
Tip: If your windows are odd dimensions, don't be afraid of ordering longer-than-you-need panels and hemming them. Stitch Witchery is a handy little short cut for those who don't like to sew. You just iron it on and the heat fuses the fabric together. Of course, Ironing isn't fun either, but it was worth the effort.
So how are your (curtains) hanging?