Last summer I put our old pine coffee table on our side porch – as illustrated below. However, by the end of summer, the table was rather beat up. It had some mold, lots of scratches, and pen marks from the kids.
Rather than pitch it, we decided to make it better! So we sanded it down, gave it a couple coats of poly on top and painted the legs white.
Note: I didn't get a picture of the table before it was sanded because once my husband is "on" a project – it gets done. Right away. He's Type A. 😉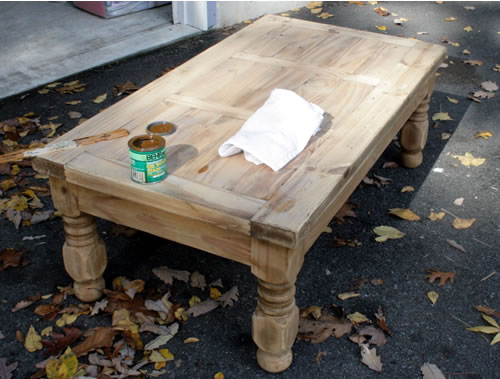 Here's Mr. Action Jackson.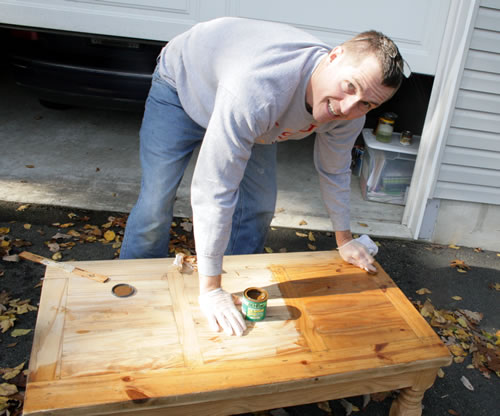 Voila! A brand new farm coffee table with a little facelift.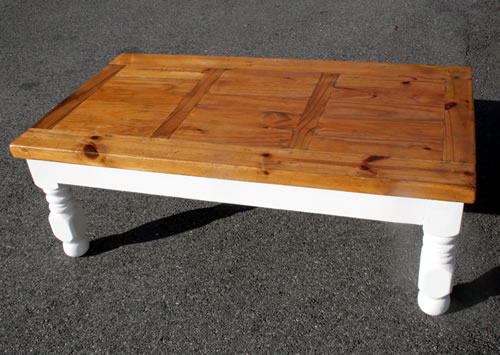 I like it so much I didn't put it back on the porch. It earned an interior placement.
Now I'm eyeing every other old piece of furniture in my home with an upcycle eye. Hmmm, that credenza and file cabinet look rather sad.