Well, maybe not really fix it, but make it work. We had this chipped 42″ square glass top coffee table which we (for some reason) have moved with us three times. We finally decided to use it or lose it!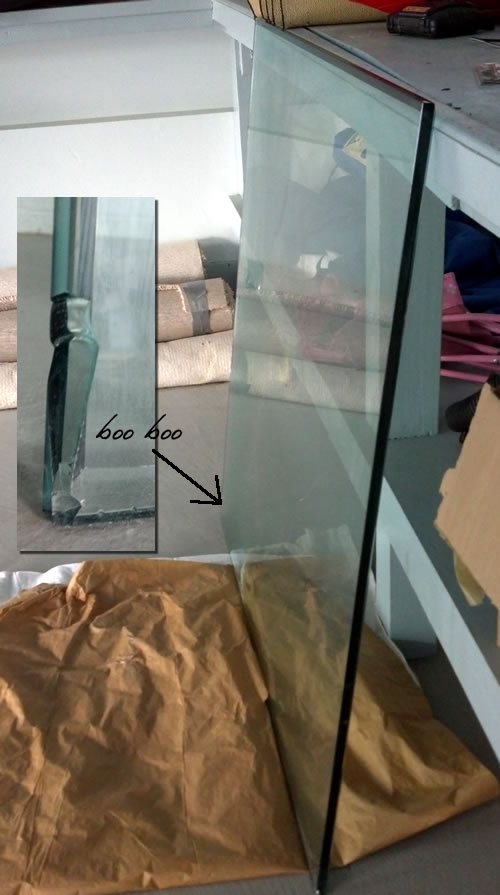 Not only was the glass chipped, but the metal base had rusted a bit. It certainly did not fit my vision for the living room in its current state.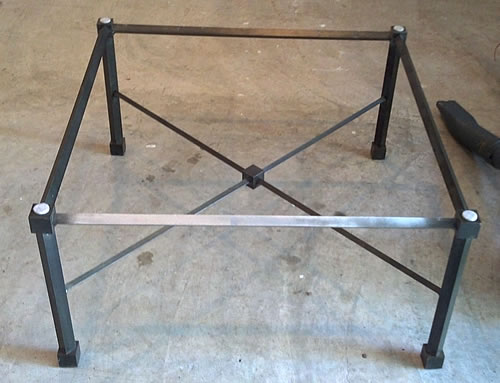 The strategy: We decided to give it a fresh coat of silver paint and build a frame around the glass top to hide the chip.
First, I sanded down the base with "wet sand" sandpaper.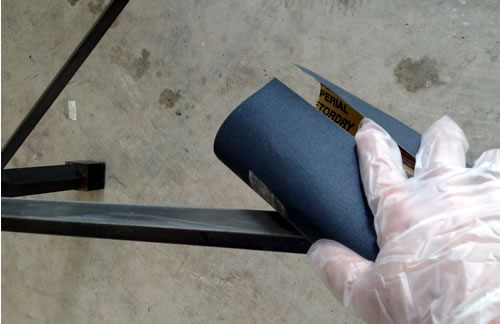 Then spray painted it silver.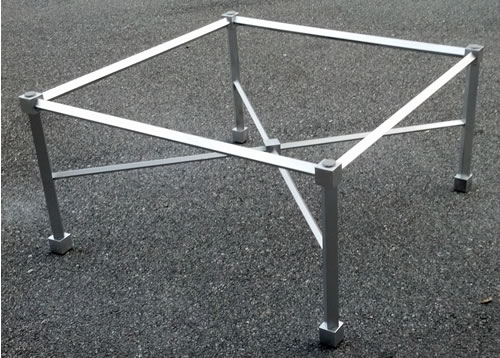 Next, we picked up some vinyl framing (just $16) and spray painted it silver. Tip: always try to wear the same color you're spraying. 😉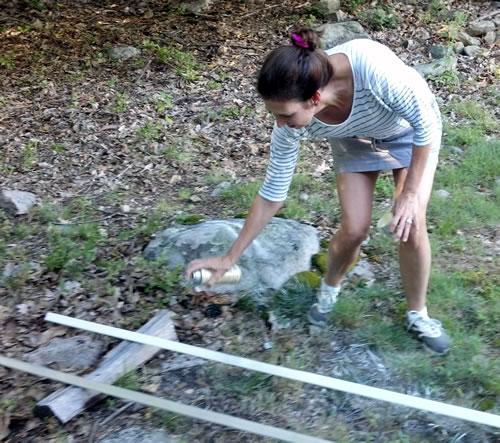 The only tricky part was cutting the frame at 45 degree angles to fit the glass top. It would have been much easier with a power miter saw, but we made do. Sort of like camping.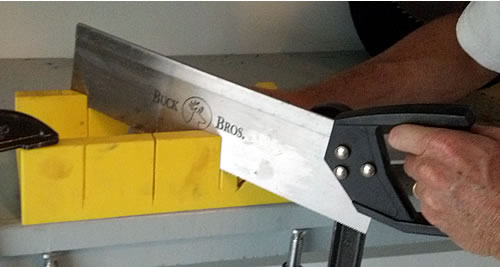 After adhering the frame to the glass top with a strong epoxy glue, we were the proud owners of an upcycled coffee table!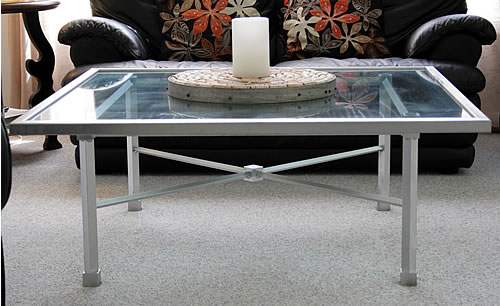 It fit the room much better, and brought the conversational grouping together more.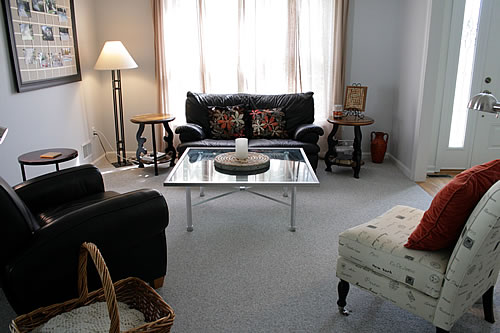 Here is the view from the foyer.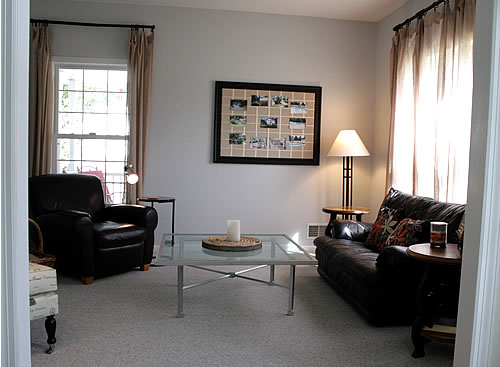 Here's how the room looked with the old coffee table (living room before and after transition):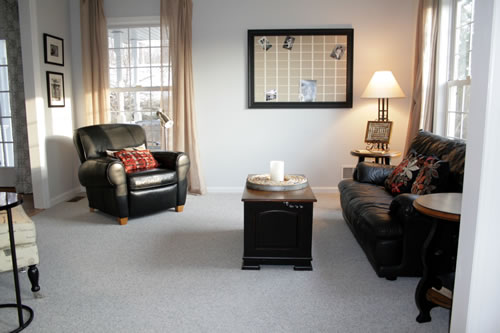 Not bad for $16 and a little work. I think the new table finishes the room without breaking the budget.
How have you given old furniture new life in your home?