In the past, we leaned a large metal screen above the mantel (vintage Pier 1). In this house the screen landed over a console table, but leaning wasn't going to work. Seems a little too lazy for the room.
Some curtain rod hardware,  my awesome Ryobi drill and a few minutes is all we needed to hang it up – and away from the wall.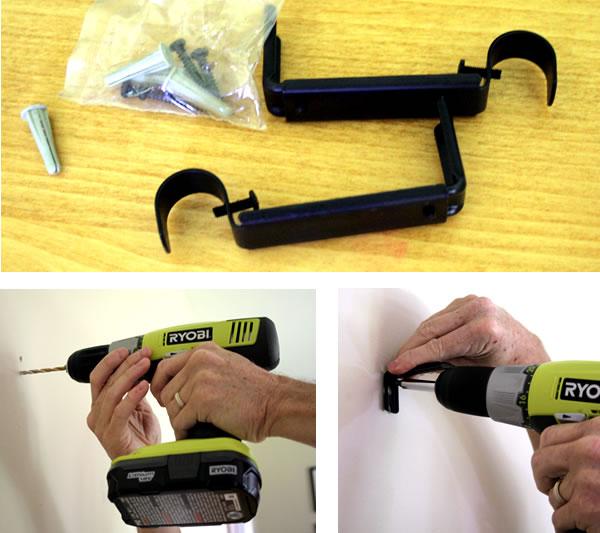 By hanging it a couple inches from the wall, the shadows on the wall create a 3D effect.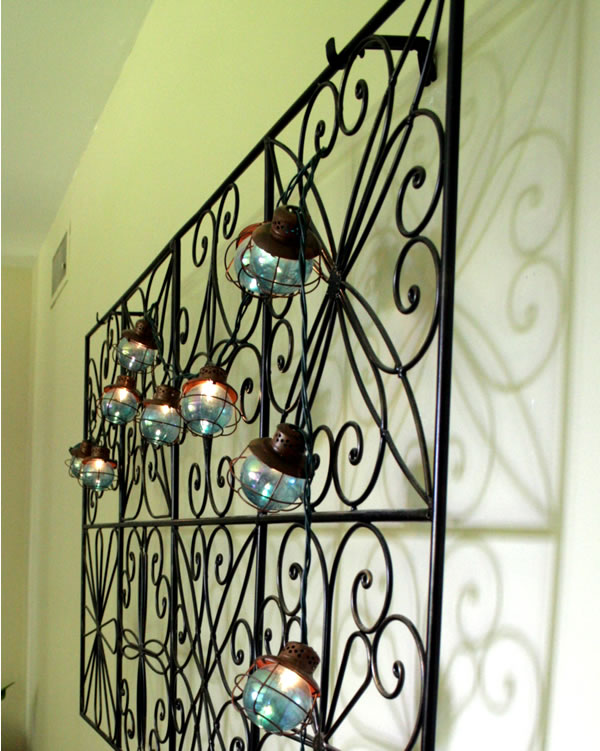 And it's a great place to hang seasonal lights for ambient lighting. Remember our treeless Christmas? This was the star player!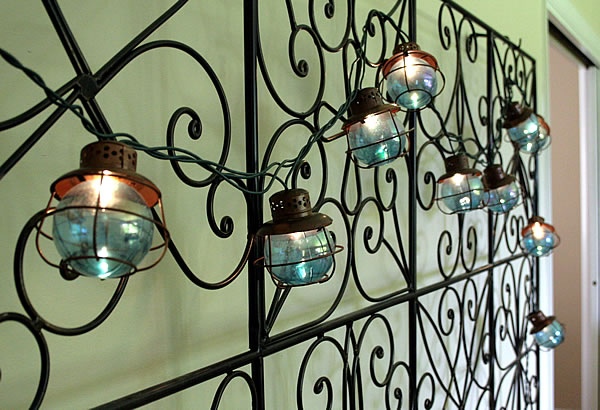 And…it's one more move-in mini project I can cross off my list.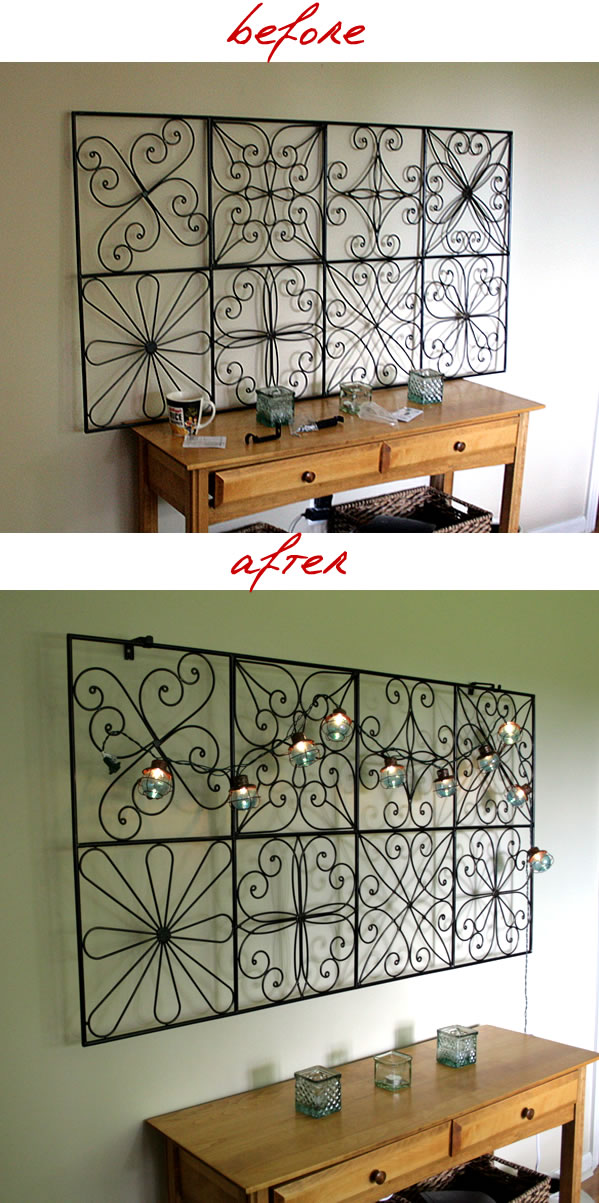 Not only do the lights create interesting shadows, but when we light the candles on the table, we get a little dancing shadow show!
Hmmm, such a quick little project – I wonder why it took me 9 months to get it done.