I'm excited to share this kids room idea designed by Nickelodeon from the Design on a Dime event in April. Peter Rabbit is such a timeless story, and this is such a sweet interpretation for a kids room! Best of all, if you're handy, you could build this bed DIY (keep reading – secret to building plan further down!)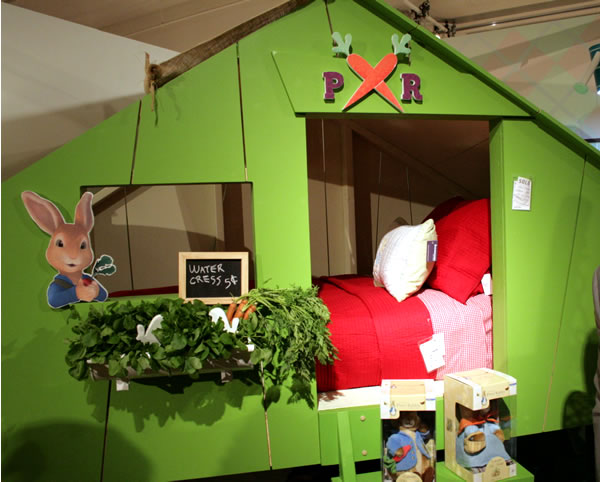 If you look a little closer (below), you'll see room for a lower bunk (or secret rabbit hole!).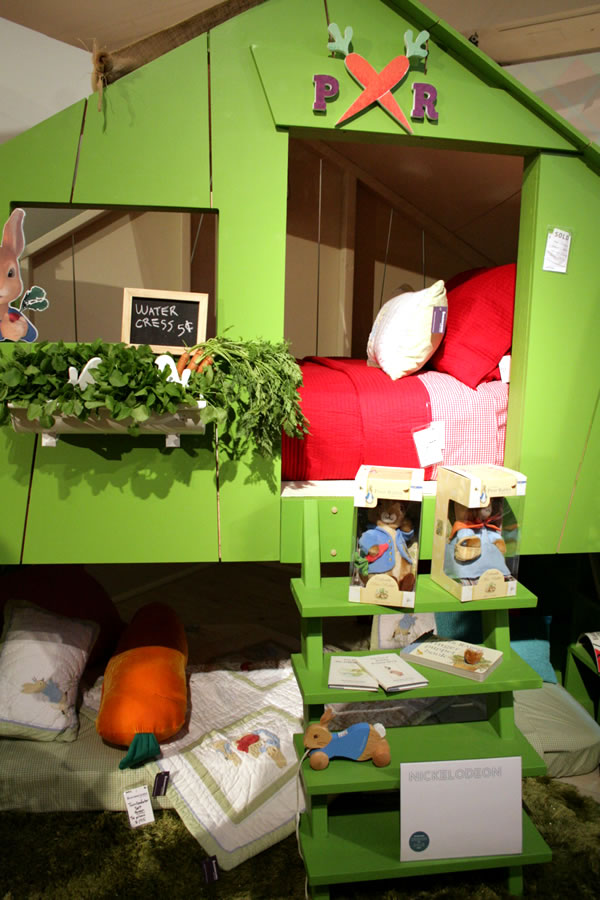 Couldn't you just imagine sitting in this little bed reading your favorite book?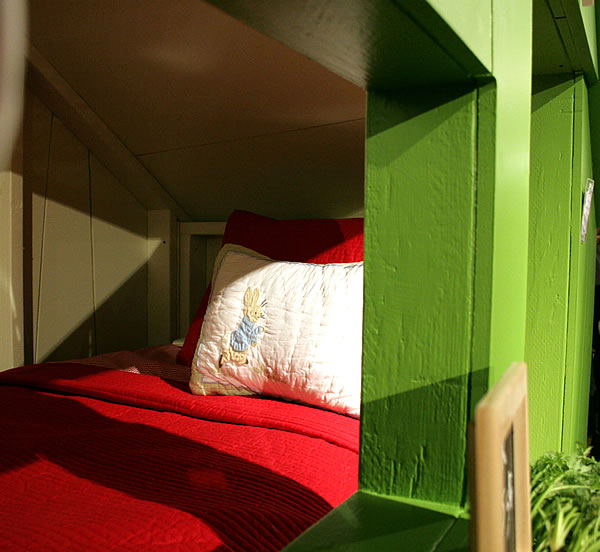 Are you inspired? Ok then, here's how you can build this yourself! (If you don't follow Ana White's blog, you should)! She creates and shares DIY furniture building plans, like this one – which sure looks a lot like the Peter Rabbit house!
While the bed is an amazing focal point for a kids room, the Peter Rabbit theme for this kids room idea continues with the dresser. It is hand painted in the appropriate hues of carrot and watercress with beautiful crystal knobs for a little garden bling.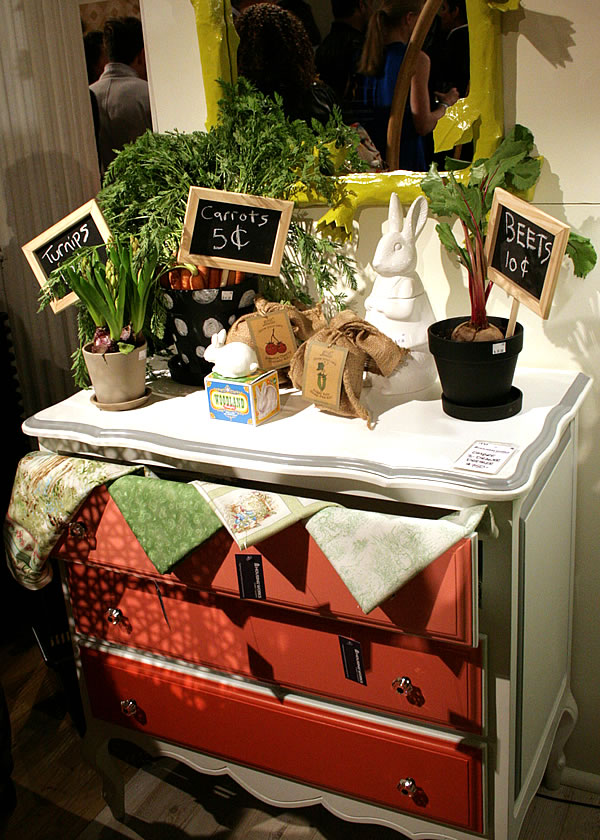 Did you notice the use of chalkboard paint? Not only for the signs, but one of the pots as well. So cute!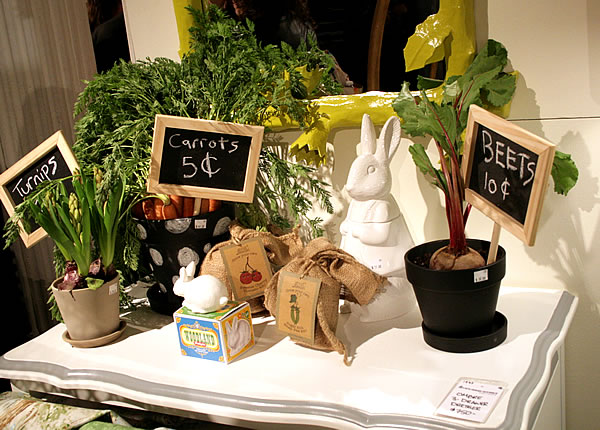 The final touch to this kids room idea was the repurposed watering can turned hanging lamp. Sorry it's a bad photo – but I was battling the dark and LED lighting from above.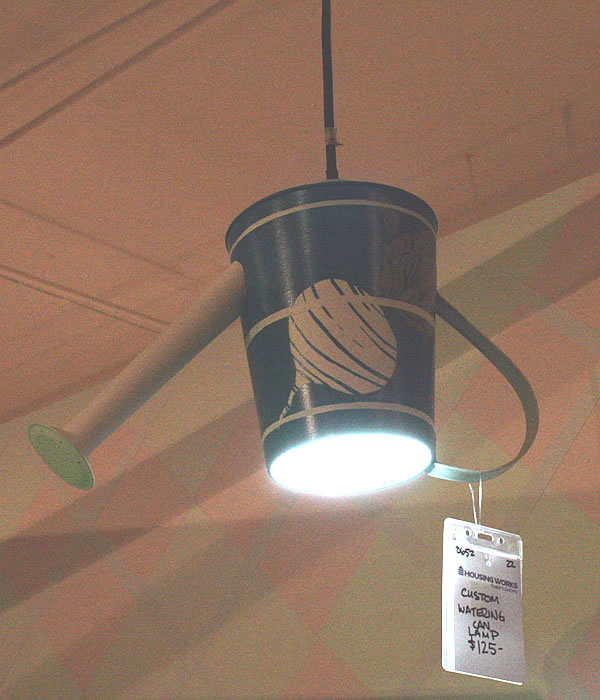 So is anyone ready to go build their own clubhouse? What theme would you give it? There no limit to the imagination for kids room ideas!