If I had my dream kitchen, would I cook better?  😉
Who among us hasn't drooled over a kitchen in a Hollywood movie, or taken mental notes of a friend's to-die-for kitchen.  I just wanted to share my ideas for my dream kitchen with you {sigh}.  I call it "Modern Bungalow."
Now picture this (with the help of a few inspiration photos):
Dark soapstone counter tops with white cabinets– several with paned glass fronts to display a colorful Fiestaware collection. Breakfast bar and/or an island with ample room for seating.  Below is a home from a TLC project, and a nice assortment of Fiestaware.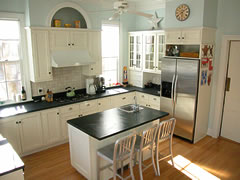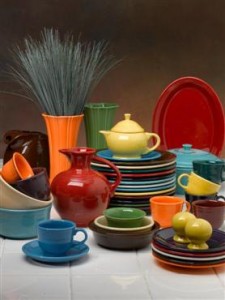 Back splash?  For me, it's a toss up between stainless steel, recycled glass or subway tiles.  Maybe a combo? (sorry, no inspiration picture here – use your imagination!)
Rolling Red Cart for Convenience (if room and needed).  Here's a cutie from Target.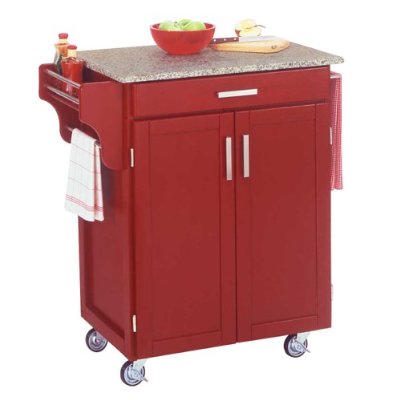 A must-have for my dream kitchen is a chalkboard wall.  I found this sweet inspiration shot at www.blackwhitebliss.com.  Love it!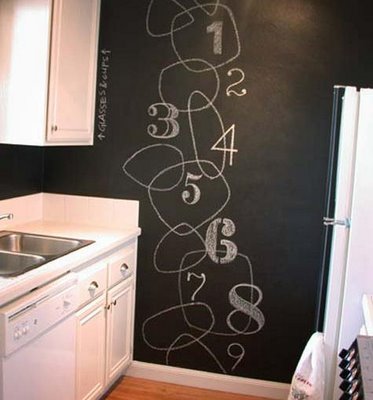 This kitchen would not be complete without retro red bar stools.  Here are a couple ideas.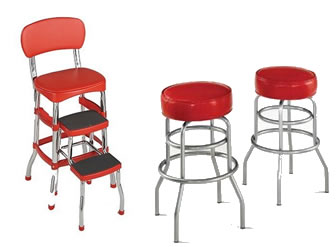 For the floors, I'd like an espresso, wide-planked wood floor with a custom area rug made with FLOR tiles in their stampede collection.  Giddy up ya'll! 😉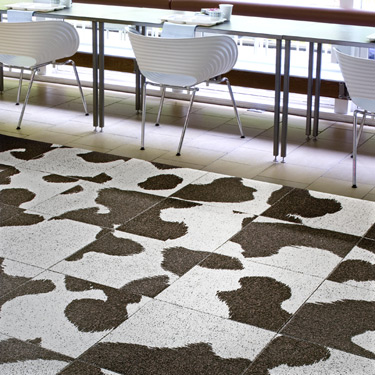 For artwork, I could see a playful vintage print involving wine in some way.  Here's one possibility: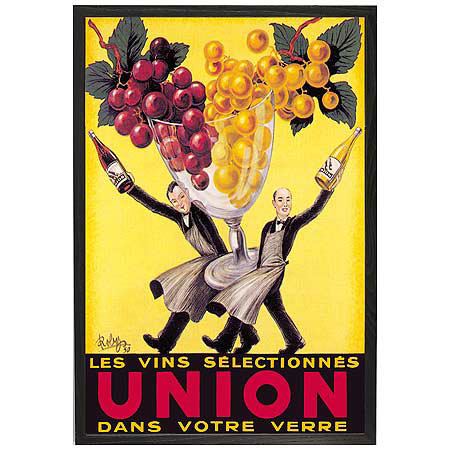 Now this is perhaps my favorite…a glitzy black chandelier for a little unexpected bling!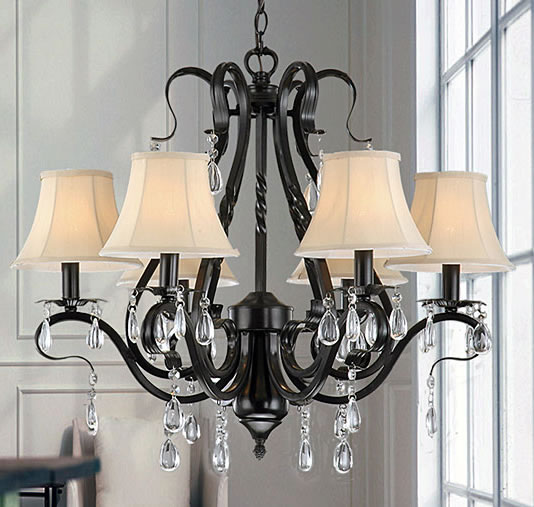 Thanks for joining my in the tour of my dream kitchen.  And I'm sure my grilled cheese sandwiches would taste oh-so-much-better in my dream kitchen
What's your dream kitchen?