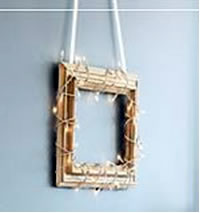 If a picture is worth a thousand words, then what is the frame worth? A whole lot, if you ask me! An empty frame represents opportunity, simplicity, and imagination.
Here are some creative ways I've found to let beautiful frames take center stage in your décor (note: click on images to view original sources):
This first one is my favorite idea (from Pottery Barn Teen)…light up a beautiful frame for a dramatic display!  Just wrap a string of lights around an empty frame, and hang from the wall with a decorative ribbon.  This would be beautiful over a bedroom mantle with lovely candelabra inside the fireplace. Very romantic!
What about using color to make a statement, like this example from The Sleepy Time Gal?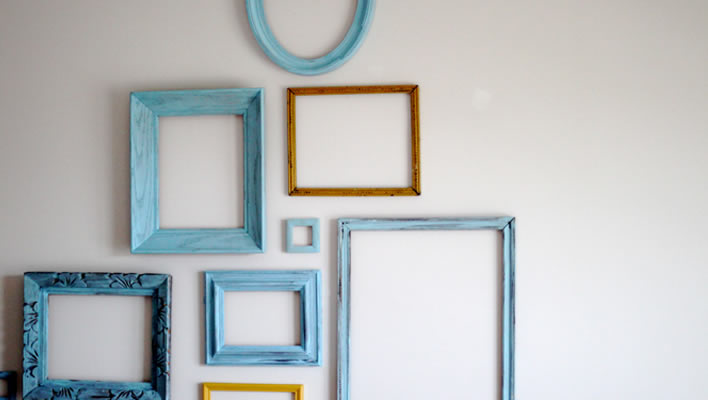 Here's a beautiful floating headboard from www.ApartmentTherapy.com:
Attach an empty frame (or cheat and use crown molding) to a wall, and paint the inside with chalkboard spray paint. This idea is from pinkandpolkadot.blogspot.com.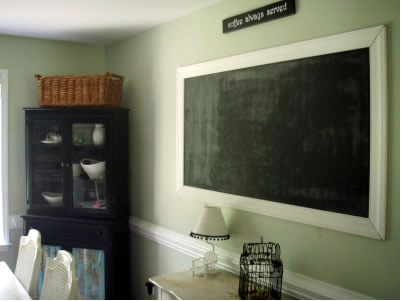 Create a collage of mix and match frames on the wall.  Here are a couple good examples, first from Martha Stewart, and the second from The Inspired Room:
Or, how about a frame in a frame?  Love how this idea from Countryliving.com plays nice with the apple display.  The symmetry gives it a modern edge.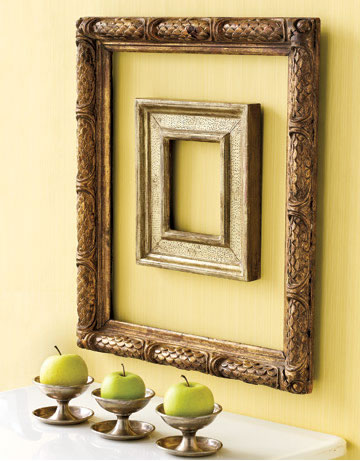 Looking for a unique way to bring greenery inside?  Perhaps this idea from /interiordec.about.com will inspire you: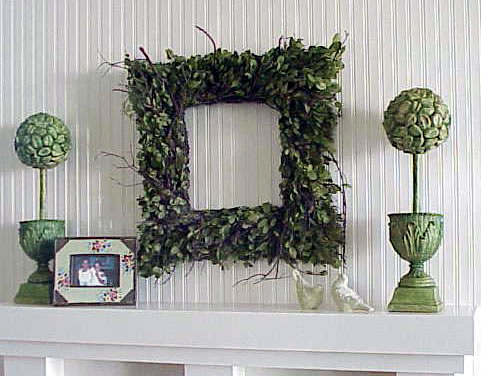 Hope you found some of these ideas inspiring!  Let me know what you've done with empty frames!