I love this post by Marie – and I join her in her belief that ALL women deserve a special place in their homes for themselves. I can't wait to see her finished dressing room!
The other day as I was perusing the Internet, I came across a "How To Make a Man Cave" article and asked my husband, "How come I don't have a lady cave?"
"The laundry room is your lady cave," he said with a growing grin.
Ha, ha.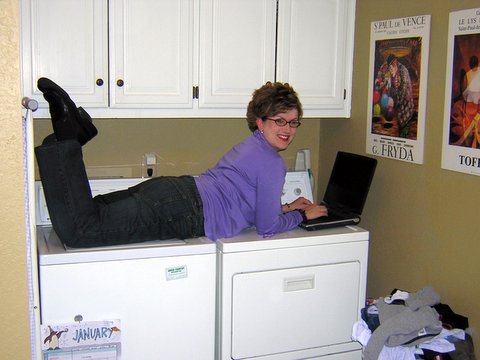 (photo via mommylife.net)
I told him that as a working mother of two, I deserve a lady cave. A sanctuary that's free of children, an immature husband, and technology. And my perfect lady cave is a dressing room filled with my clothes, shoes, and makeup.
I want somewhere to get ready in the morning, where I can be alone if only for half an hour. I'm still in the process of finishing the room, but I wanted to share some tips I've learned along the way. You don't need a big budget to turn a spare room into a dressing room; in fact you don't even need an extra room. You just need a little creativity!
1. No Carpet Allowed!
Even if the rest of your house is covered in carpet, remove it in your dressing room. If you're planning on storing and applying your makeup here, you need floors that can withstand a few spills. Consider laminate, tile, or even linoleum.
Sometimes, when you remove your carpet you're left with a hardwood underneath. With a little TLC, you could end up saving thousands of dollars.
2. Know Your Lighting
Natural light is essential for trying on clothes and makeup. If you only have one window, place a mirror across from it so that it bounces the light around the room. When deciding on a paint color for the walls, keep it neutral and light. Light paint colors reflect natural light effectively.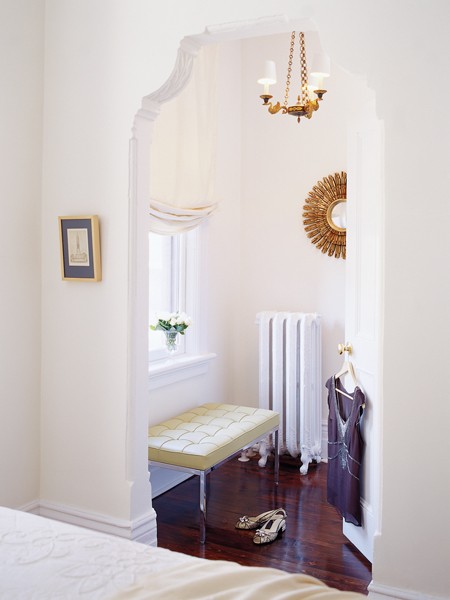 (photo via houseandhome.com)
Know how to light certain areas of the room. If you're setting up a makeup station, the best lighting is natural light. However, if you can't set up the station near a window, purchase a lighted vanity. Don't use only overhead lighting because it will cause your features to cast shadows on the rest of your face.
Invest in some light-diffusing lighting, like wall sconces or pendant globes.
3. Use Clothing Racks
The beauty of having an entire room for a closet is that your clothes don't have to be hidden! And they shouldn't  They should be showcased. You can purchase commercial-grade clothing racks from Amazon. Be on the lookout for retail stores that are closing; you might be able to pay half of the price for commercial racks and get more bang for your buck.
Or, if you're handy, make your own!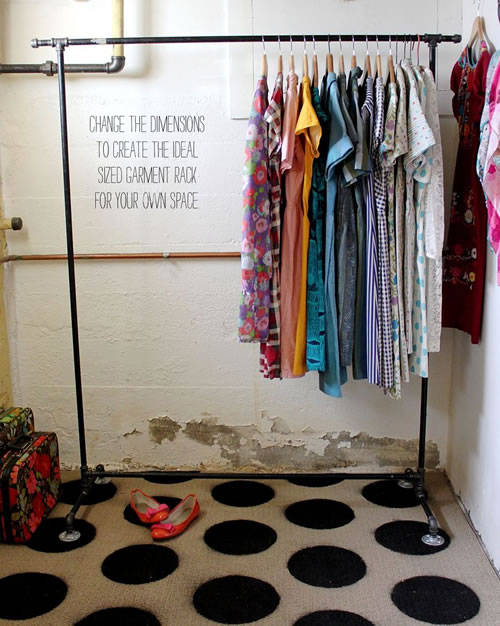 (photo via abeautifulmess.com)
4. Store Sensibly
Even though you have an entire room to use for your clothes, shoes, and makeup, you still need proper storage. Line up your clothing racks along a wall that either has no windows, or is the longest wall of the room. If you don't have an extra room to work on, simply section of a part of your room using curtains.
If you have it in your budget, look at some closet systems and built-in storage. Ikea has tons of affordable options for storage.
Get creative when storing jewelry, makeup, and makeup tools. Go to a resale store and look at antique teacups, tins, and other accessories. Or how about this creative magnet-in-a-frame idea?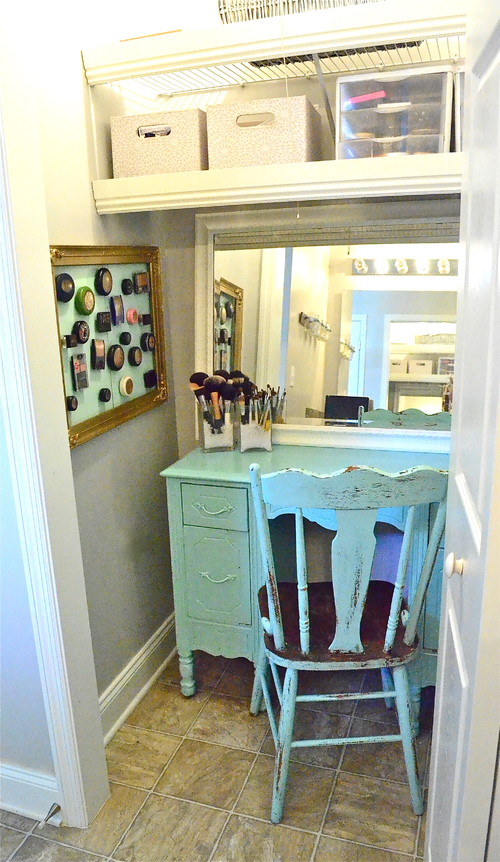 5. Accessorize
After you've set up the lighting, clothing, and storage, you must set up furniture.Fundamentally, you only need a makeup station and a few mirrors. If you have extra room, you can add in an ottoman or a plush couch to add some comfort. That way, when you have company, they can indulge in your beauty respite as well.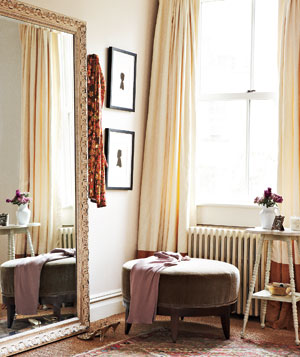 (photo via realsimple.com)
Where do you get ready in the morning? (Hopefully not in the laundry room!)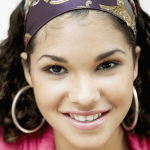 Marie Ortiz is a staff writer for DIYMother.org. She enjoys redecorating, upcycling, and thrifting. When she's not writing about decorating, furniture, and DIY, you can find her at the local farmers' market with her husband and two girls.