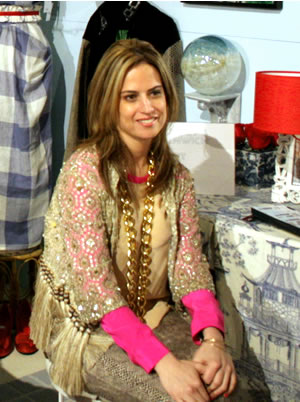 You can spot an upcycler immediately. They positively glow when they describe the "before" condition of the piece they salvaged, and enthusiastically take you through the process of turning an ugly duckling into a swan like it was their only child.
I was blown away by the Tiger Lily's of Greenwich's Wizard of Oz vignette at the Design on a Dime Benefit! Not only was it incredibly creative, it highlighted some spectacular upcycled pieces by Samantha Knapp.
She was kind enough to share some of her before photos with us – Thanks Samantha!
Before I walk you through some of her projects, how many Wizard of Oz references can you spot in her vignette?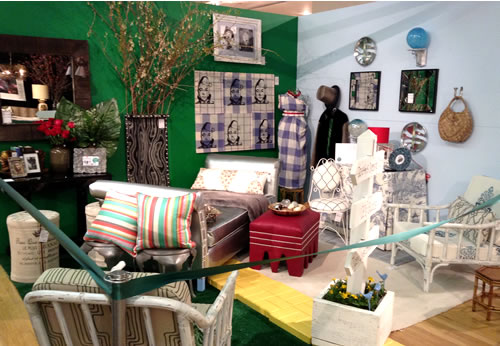 First I'd like to show you the amazing "Tin Man" Silver Chaise Lounge. Believe it or not, it started out as an average sofa.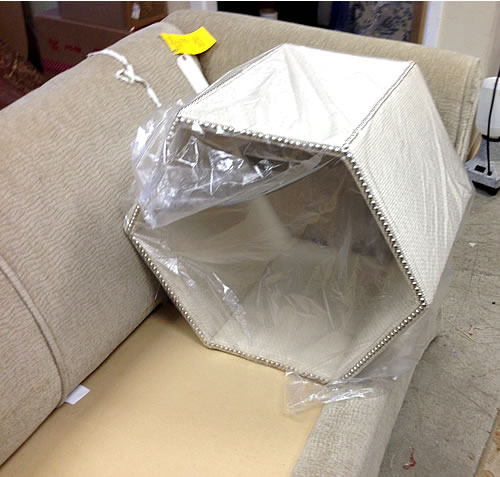 And with a little work, because much more interesting.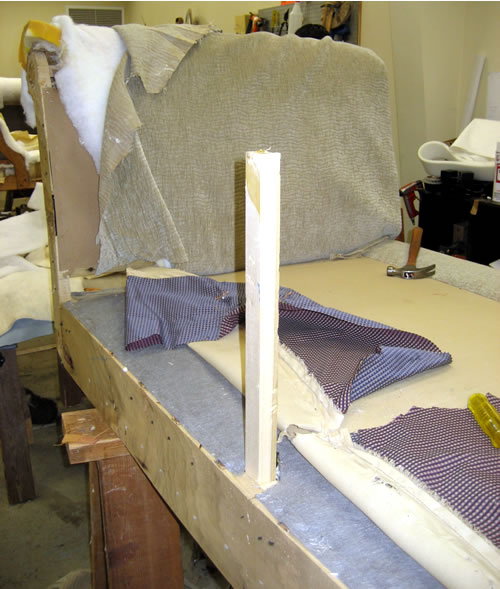 And voila – the after!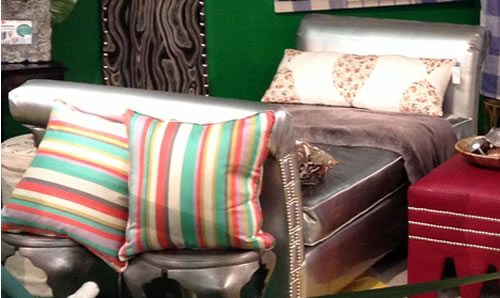 Now did you notice the beautiful black lacquer desk? It sure didn't start out that way. Check out the before/during/after photo's of the transformation!

And did you get a closer look at the mirror over the desk?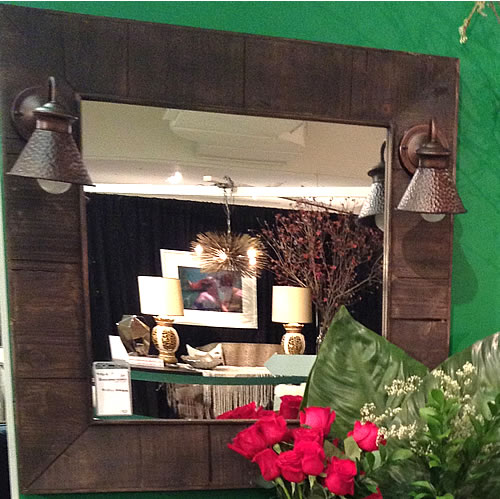 Samantha brilliantly added sconces to a fabulous mirror she found at HomeGoods. #POW!
And let's not overlook the art: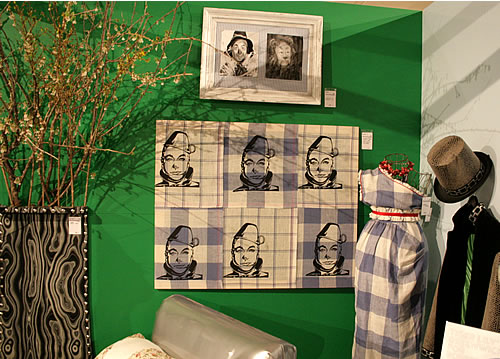 And this lovely upcycled chair.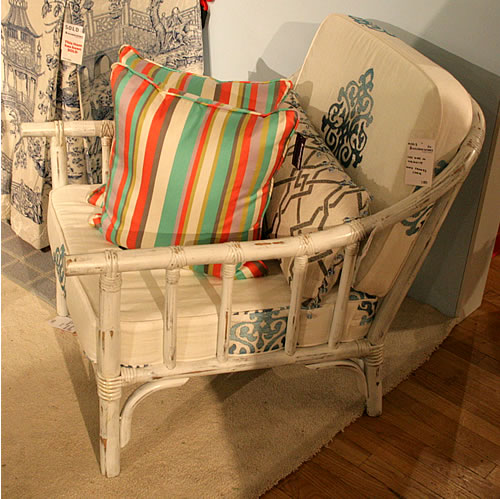 And last but not least, the whimsical direction sign.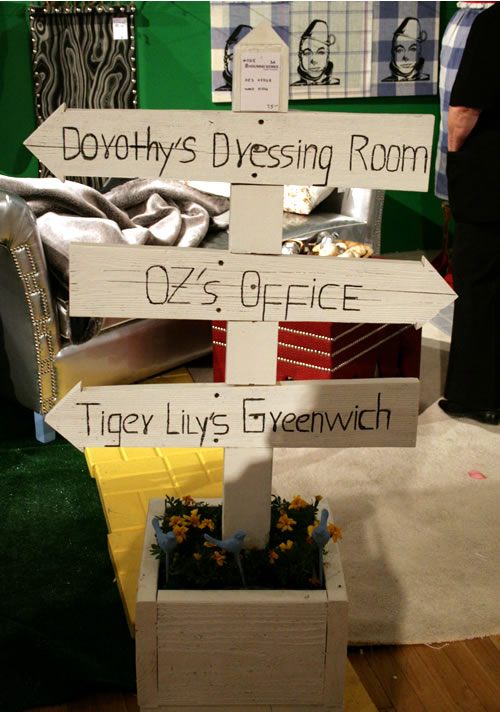 It was such a fun vignette to tour, and I loved Samantha's stories about her projects. Be sure to visit her at her website and follow her on Twitter. She is the real deal!