I feel like I shoudn't have a favorite room – it's like picking a favorite kid or dog. But, if I had to pick, this just might be it.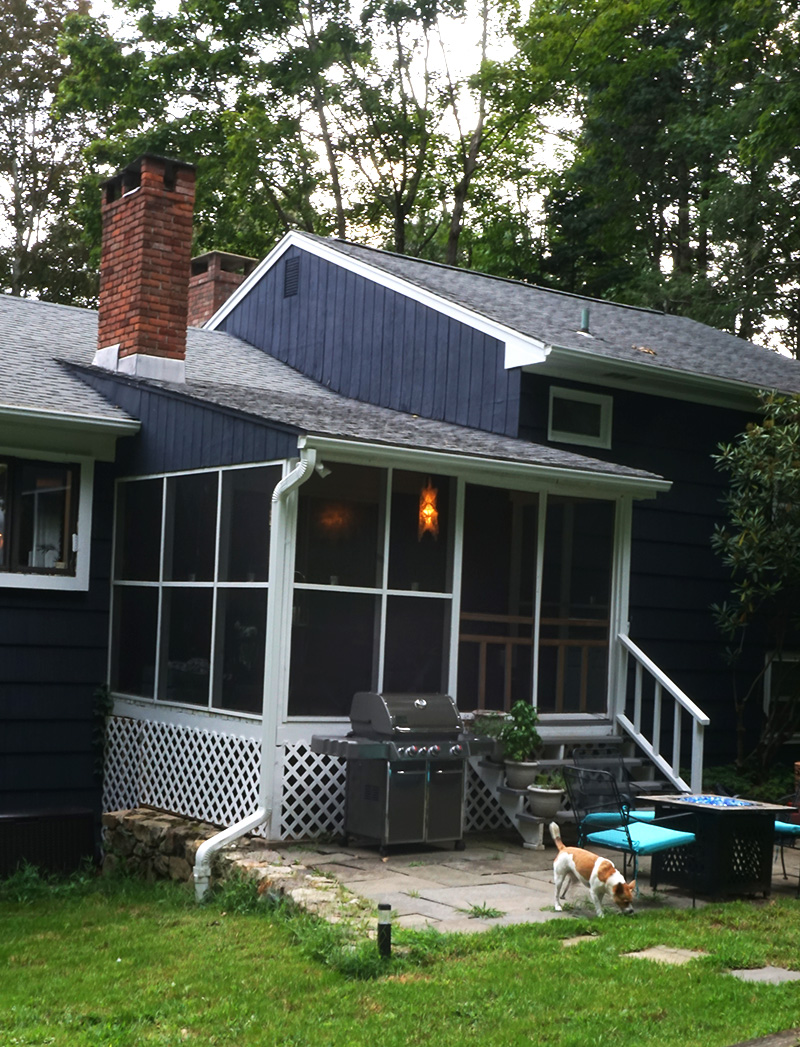 This was the last project (in terms of time and budget) before we moved into our "as-is" house. Most of my budget was already spent inside so we needed a inexpensive solution. Turns out it was cheaper to turn it into a screen porch! It was not in great shape, and lets be real here…I don't like bugs.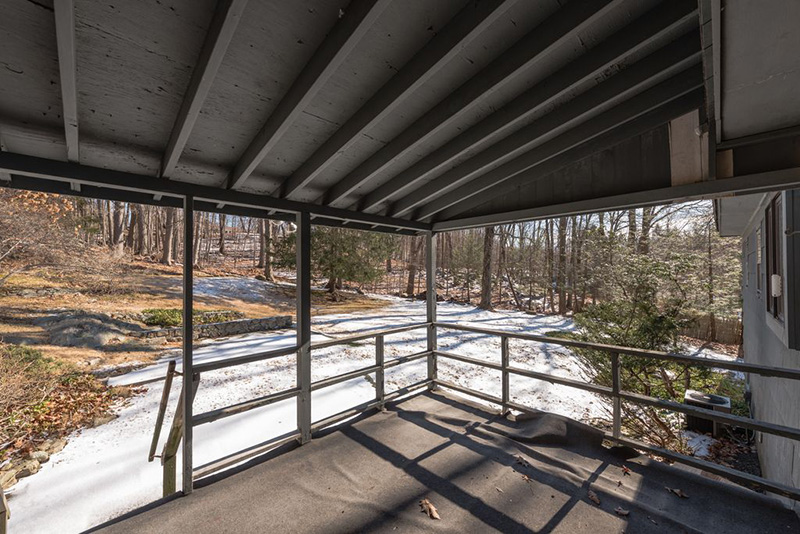 The Screen Porch Project Plan
Here's what that involved:
Pulled up the old outdoor rug and repaired and painted floor boards
Added bead board to the ceiling
Replace old rails with screen panels
Replaced the old narrow stairs with wider steps to the patio
Painted the walls along with the house (Benjamin Moore Polo Blue) and white trim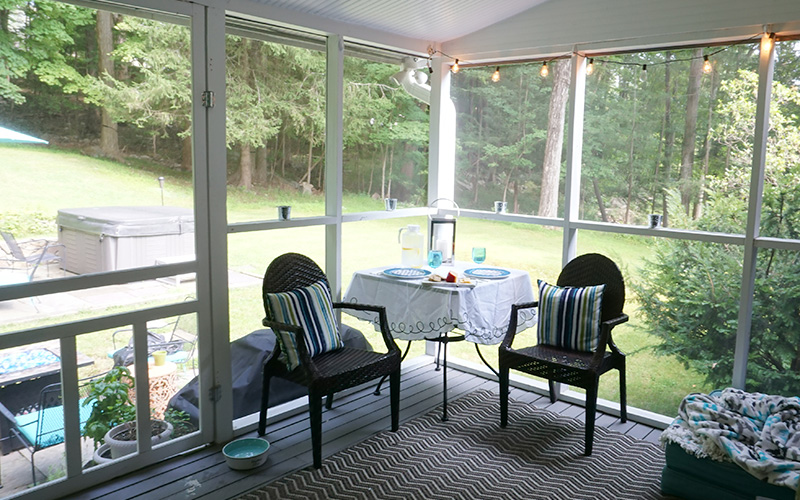 Now it's a much happier space, and where we all (humans and dogs alike) hang out for probably seven months out of the year (darn snow).
Screen Porch Decor
It's a small space, so we limited the furniture to a love seat, two chairs and a bistro table. The ottoman can be a foot rest, or another seat if needed. We opted not to put a coffee table in front of the love seat because of the traffic pattern. Having small tables at either end get the "hold my drink" job done.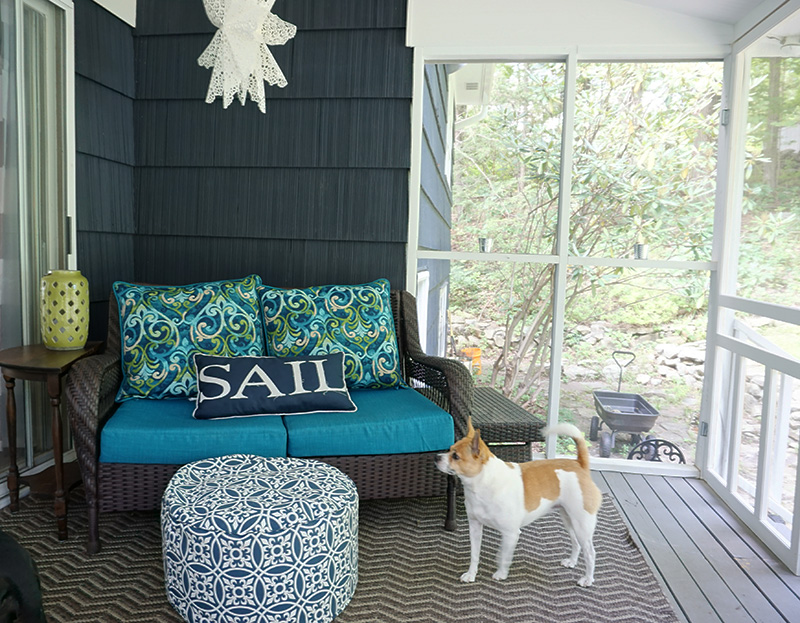 The 8 x 10 outdoor rug serves two purpose: 1) it's comfy, and 2) it's inhibits any bugs that might think about coming up from below the floor boards.
My Favorite Screen Porch Activities
Anyone who subscribes to my Instagram account knows I meditate daily out here. Or sometimes I just enjoy the view and listen to the birds.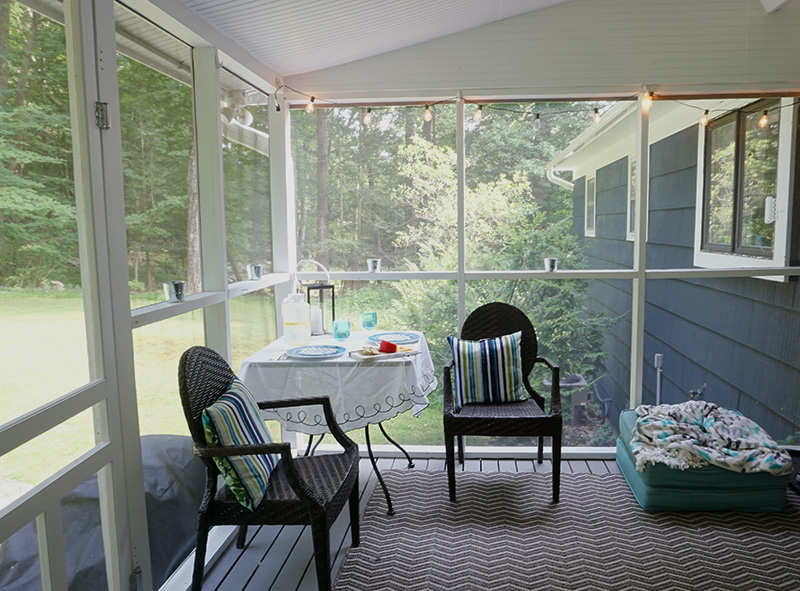 And sometimes I get hungry. It's my favorite entertaining spot!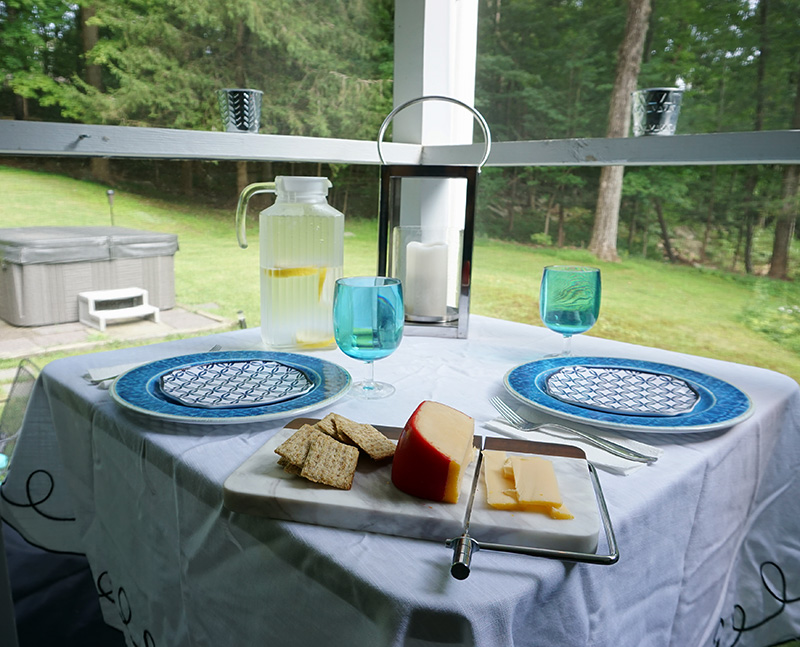 It's dog-friendly as well. They like to patrol for chipmunks and squirrels from their perch.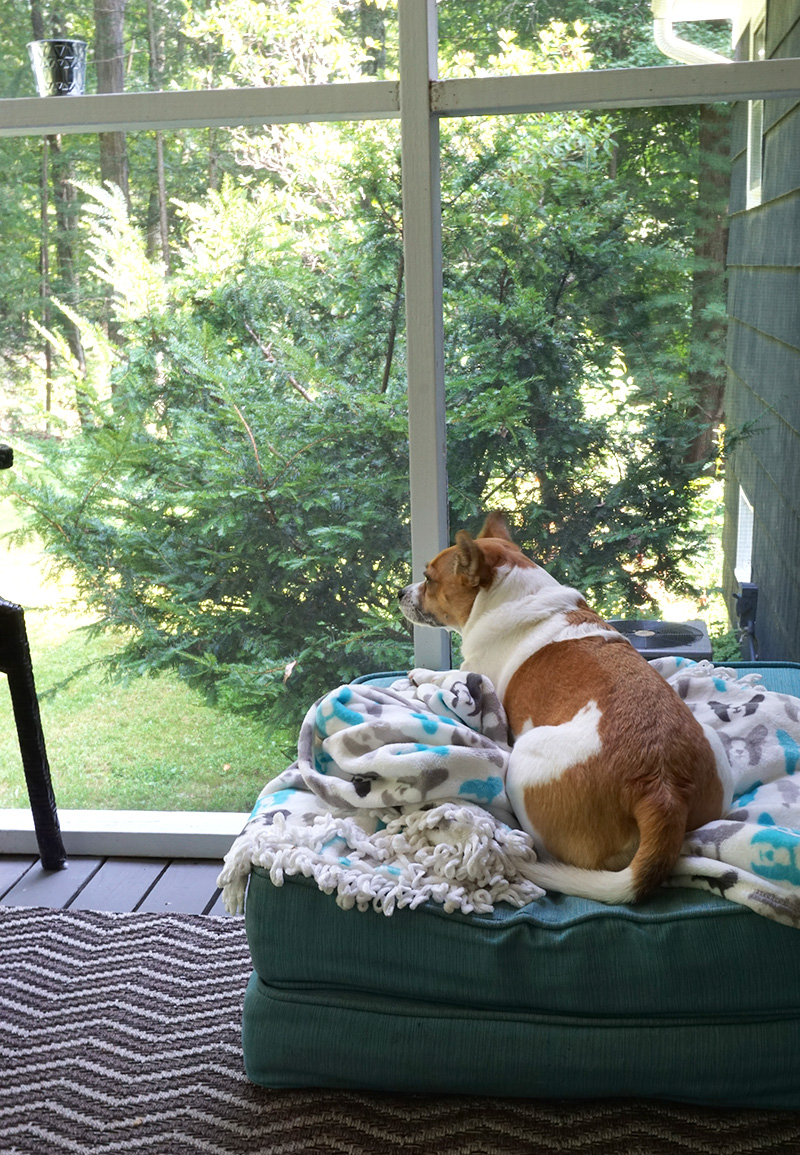 Before and After Shots
Which brings us to my favorite part of these types of posts – more before and after shots!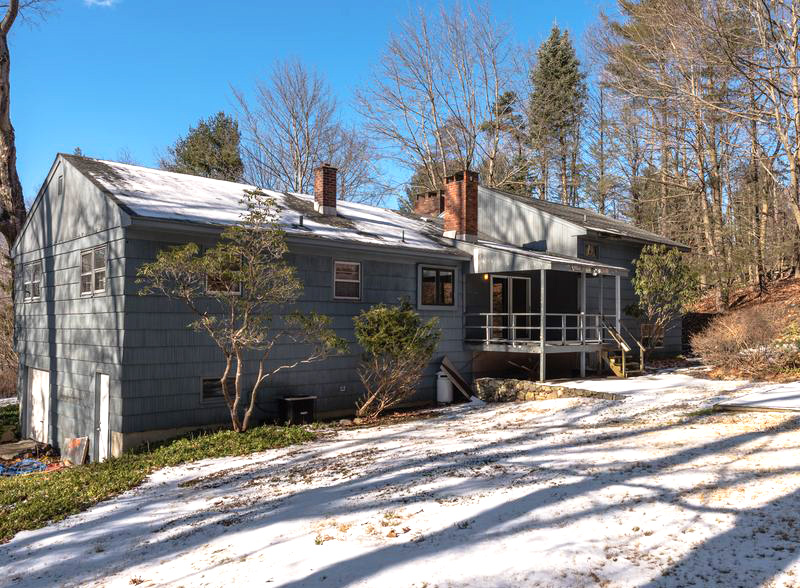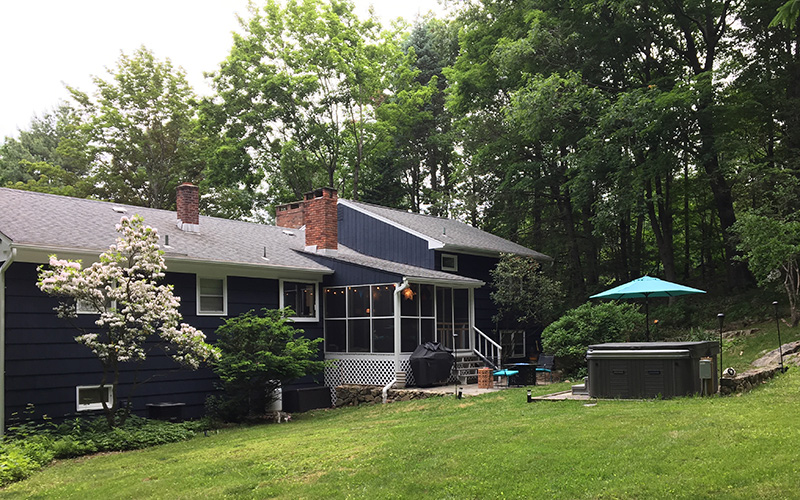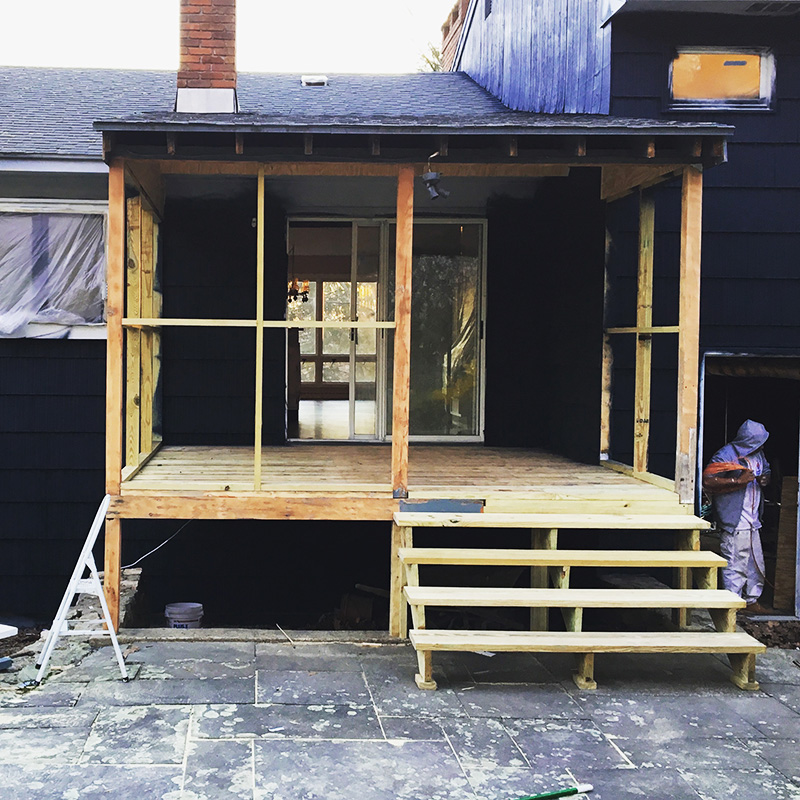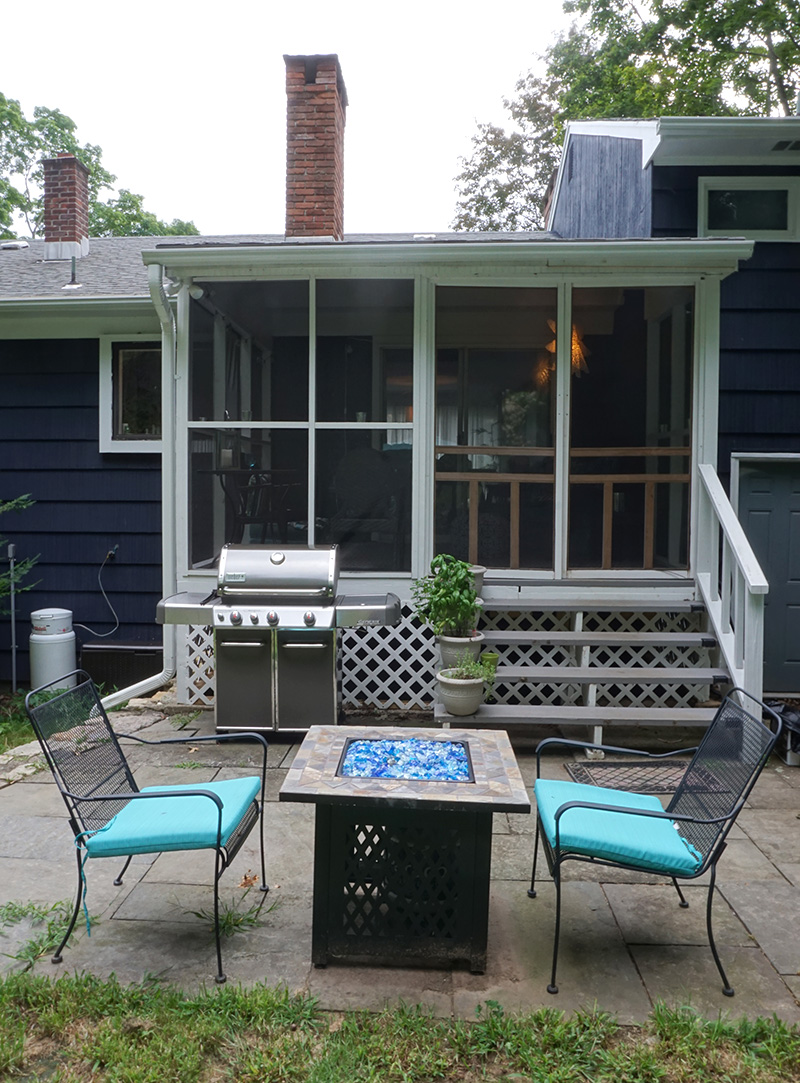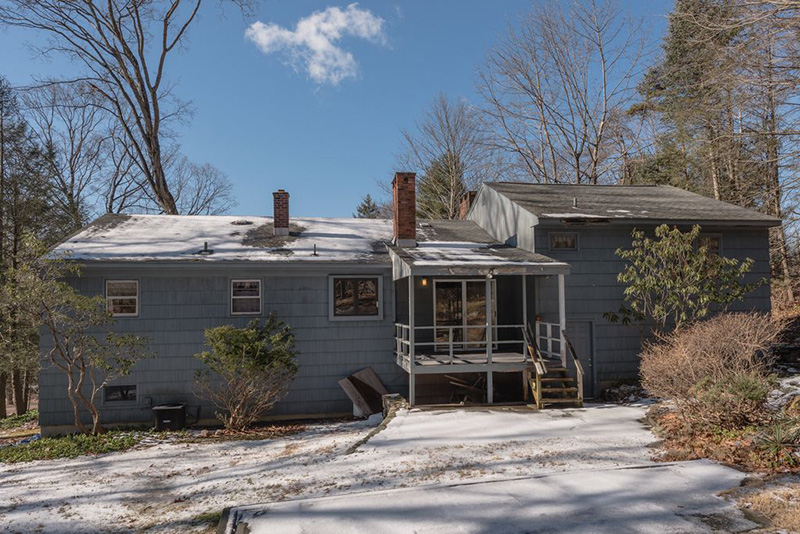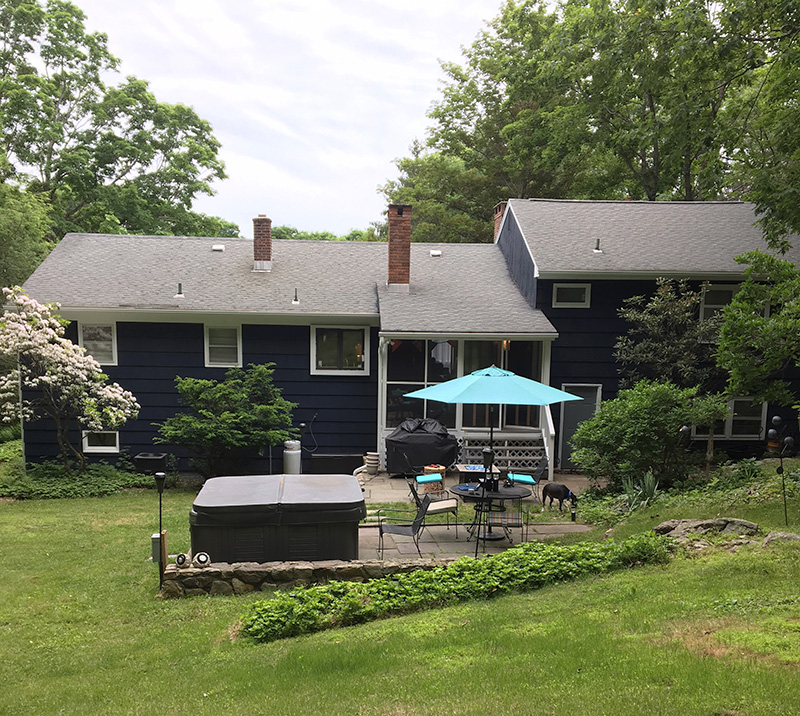 I'll share more projects from the back yard once I get my weed-wacker fixer. I'm working on a zen garden with a hammock at the edge of the woods.
For now, I'm just glad I still have a few more months before mother nature sends me back inside. Til then, I think I'll pour a glass of wine and enjoy!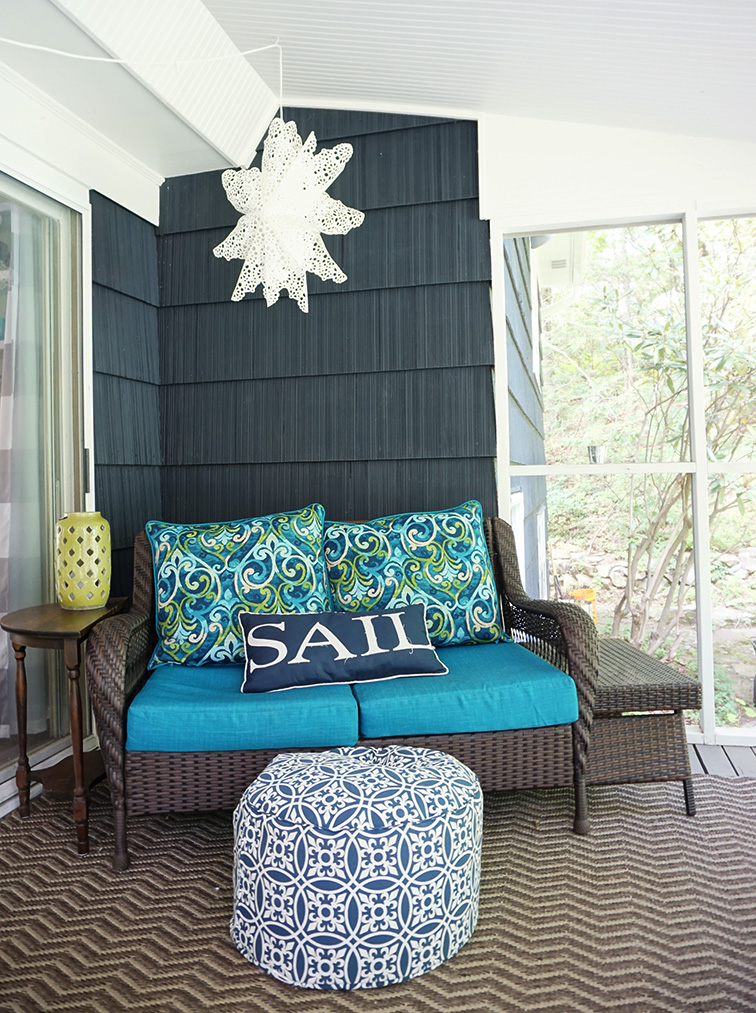 This post is part of the renovation series, as introduced in the "My As-is Home, Only Better" post. I'm excited to share with you. To keep up with the journey, make sure you're signed up!

And be sure to check out other Outdoor Spaces posts for ideas and inspiration!