I received an impressive stack of recipe cards from the kind folks at French's Mustard, and instantly gravitated towards this one to try first!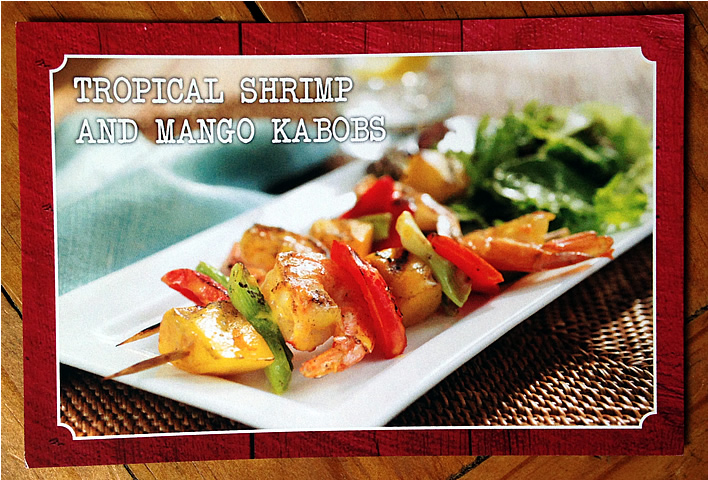 I love cooking with mustard because I usually have some on hand, and it's all good stuff. Have you ever read the back of the bottle?
French's yellow mustard has all naturally ingredients? Yep. We're famous for it. Stone ground, #1 Grade Mustard Seeds with nothing artificial, period. Our spices give us our famous yellow color, and our master grinders craft our great flavor. It's that simple. No corners cut, no weird stuff, just the bright yellow that brings food to life.
As you probably know by now, I never post a recipe here that I haven't personally tried. Because, if I can make it…anyone can make it! I'm a visual person, so I'll walk you through the step-by-step process photo-by-photo!
Ingredients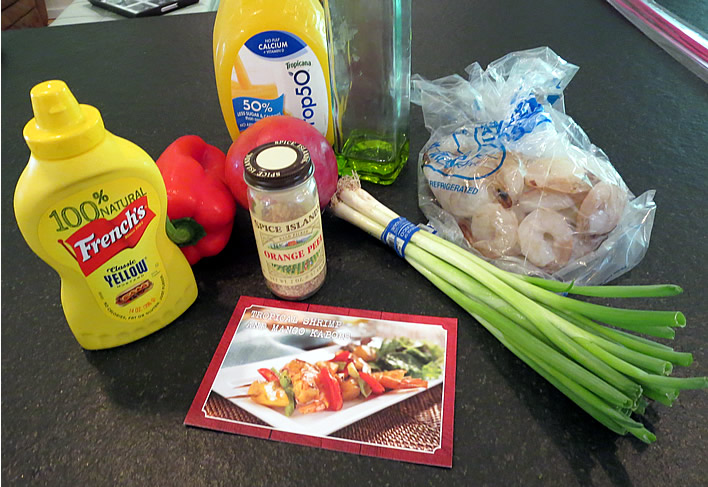 1 pound raw large shrimp, shelled and deveined
3 TBSP French's Classic Yellow Mustard
2 TBSP olive oil
2 TBSP fresh orange juice
1 TSP grated orange peel
1 large ripe mango, peeled and cut into 1-inch chunks
1 red bell pepper, cut into 1-inch pieces
4 green onions, cut into 1 1/2-inch pieces
Directions:
First, place the shrimp into a large resealable plastic food storage bag.
Combine mustard, oil, juice and orange peel in a small bowl.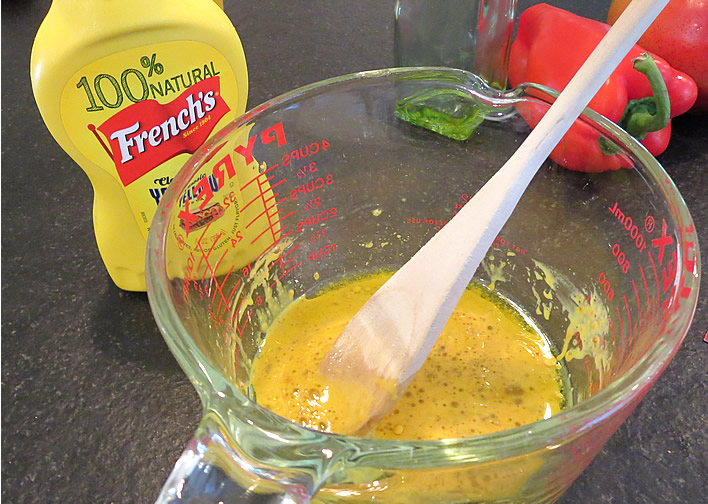 Pour marinate over shrimp, seal bag, and let it marinate in the refrigerator for 20 minutes.
While the shrimp is marinating, cut up the mango, pepper and green onion to prepare for kabob assembly.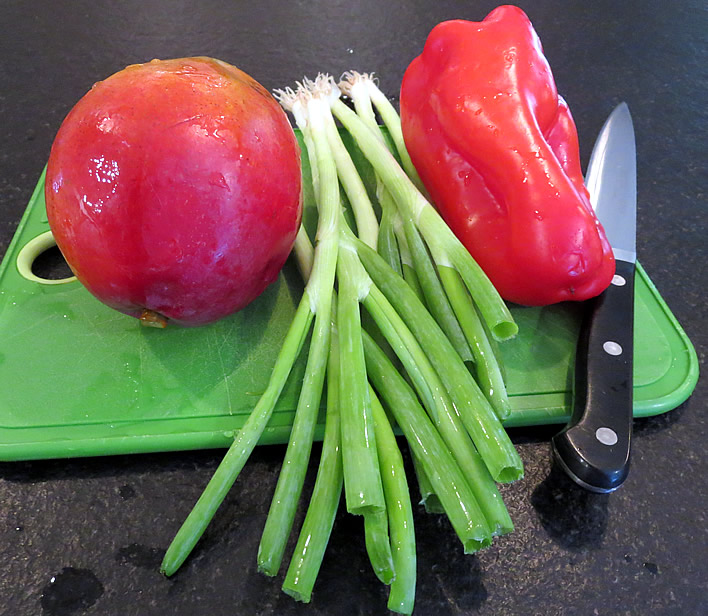 I prefer to use metal kabob stakes, if you use wooden skewers, soak them in water first.
Alternative thread shrimp, mango, bell pepper and onions onto skewers.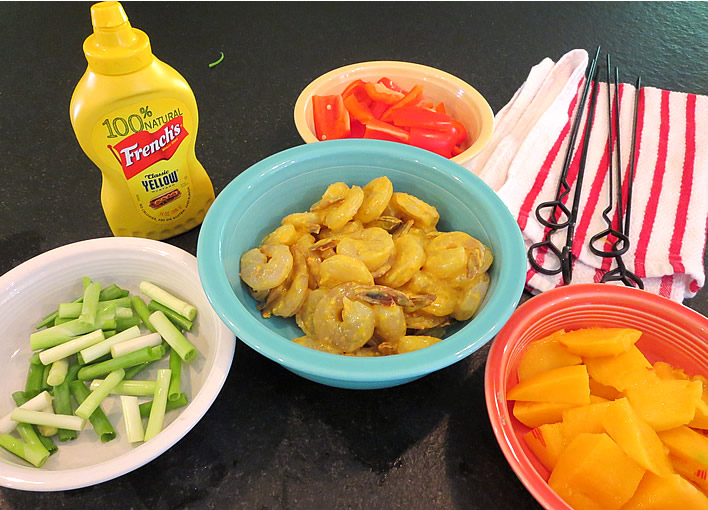 Aren't they pretty? Ready to head out the grill!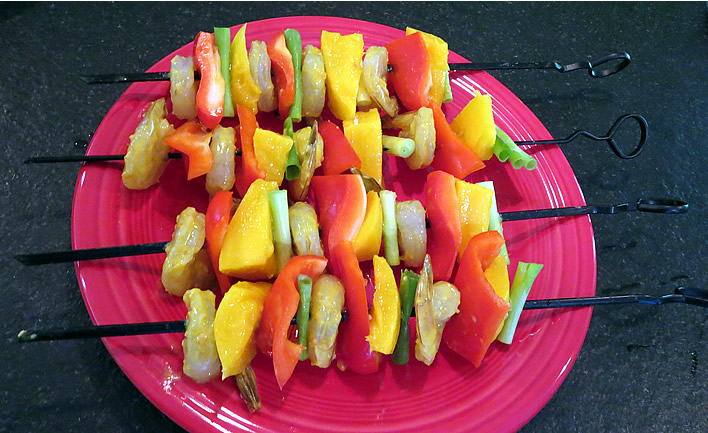 It's a good idea to oil the grill rack first.
Grill over high heat 7 minutes or until shrimp are opague, turning and basting once with mustard mixture (Discard any remaining marinade).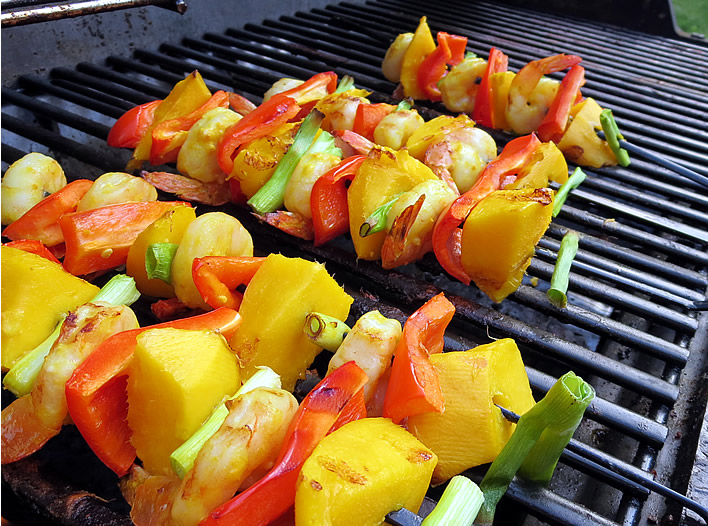 I love food that is both tasty and beautiful! My kids want me to make these again!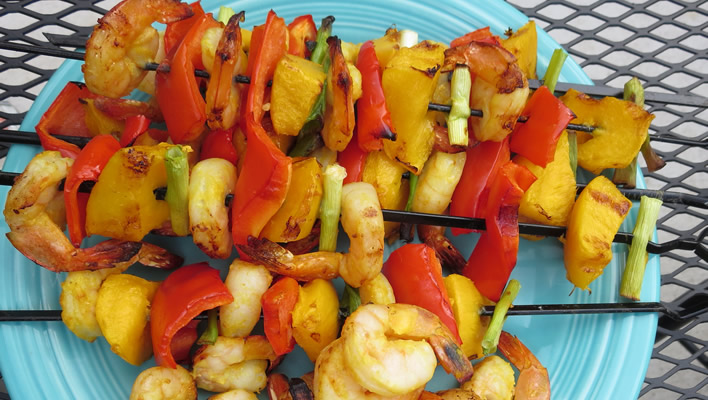 This post was brought to you by the makers of French's Yellow Mustard. I received compensation to write this post through the French's Naturally Amazing Program. All opinions expressed are my own.