I totally called it! When my 2nd grader begged for a zebra glam room last  year, I knew it wouldn't last. Which is why I designed her pink room with the zebra component as a variable design element.
She still loves pink (a non-negotiable element at this point), but wanted her room to better reflect her new 3rd grade status. So for a mere $40, here's what we did:
Rearranged the room (just a little).
Exchanged her dresser with her sisters.
Picked up a super soft pink blanket from Target ($25).
Made a new body pillow cover of sparkly pink fabric ($15).
Switched back to the Audrey Hepburn print.
Switched her zebra chair with a pink one we had in the basement.
I like both versions of her room, but I love that she is excited about her new room and is (so far) keeping it picked up.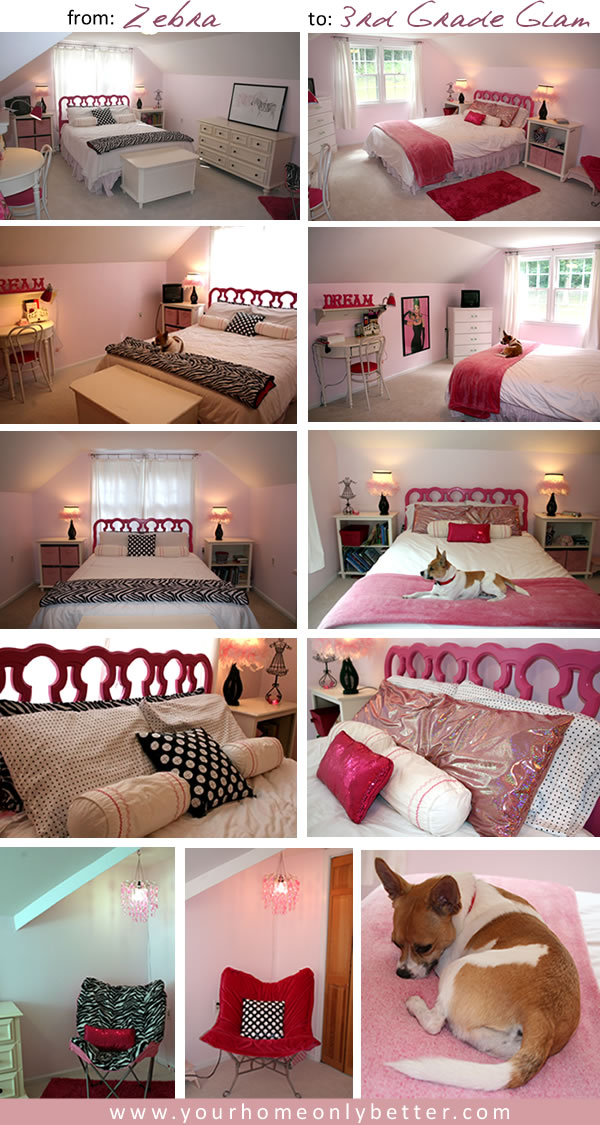 The dog, by the way, didn't notice the change. She just likes a good nap. Which version do you like best?