As the long days of summer begin to fade, outdoor lights cast a warm glow and keep summer going as long as possible! Here are five easy outdoor lighting ideas that work together to create layers of light to keep any party going! Bonus: summer night lights are quite flattering!
1. Colorful Lanterns
Chinese lanterns and flameless lanterns are a quick way to add color during the day and beautiful light at night!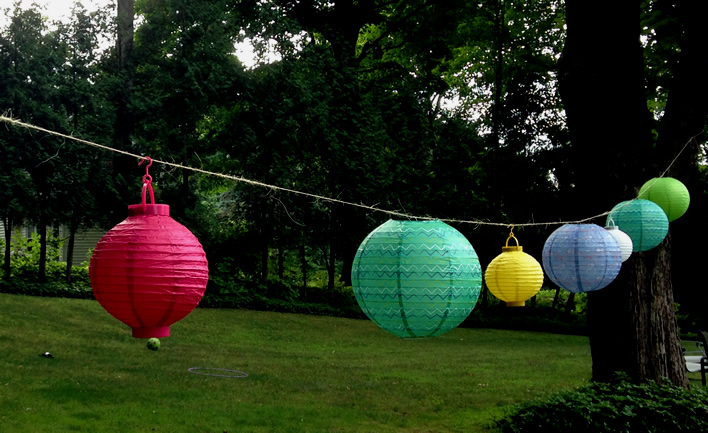 2. Romantic Candles
Candles make your complexion positively glow! Painting the inside of terracotta pots metallic give that glow an extra boost.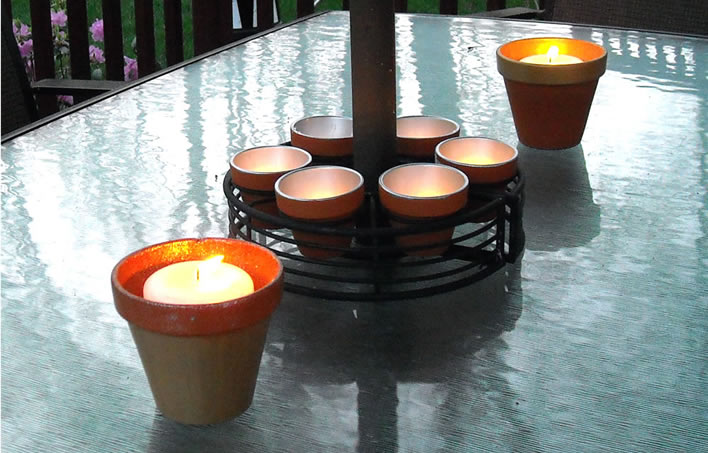 Mixing candles and candleholders add drama to a serving table or side table.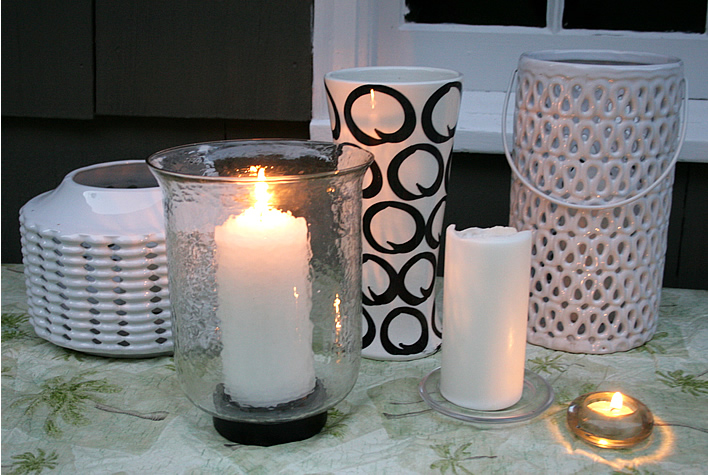 Tea lights in hanging lanterns are lovely touch that can define a zone or light a path.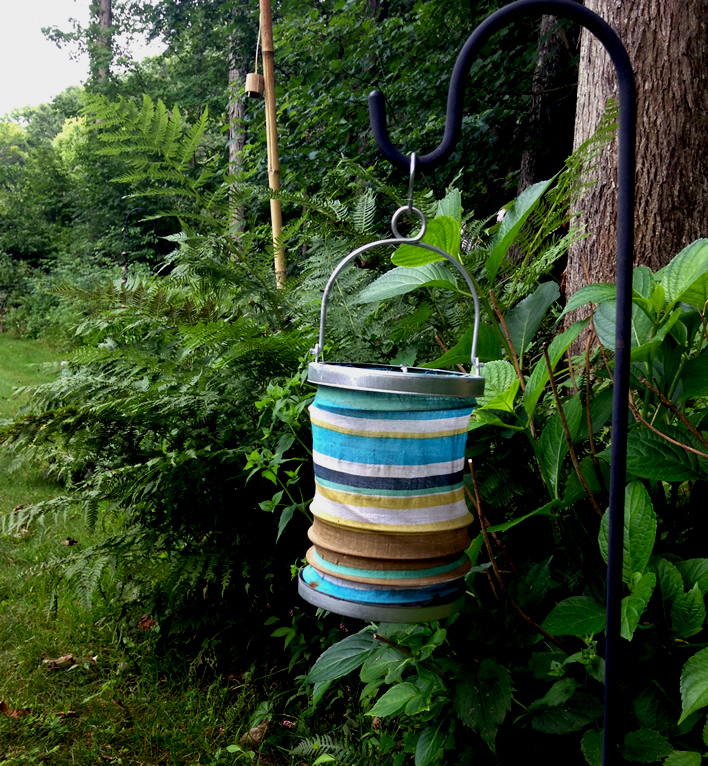 Or simply perch pretty votive candles along a deck rail. Simple and timeless.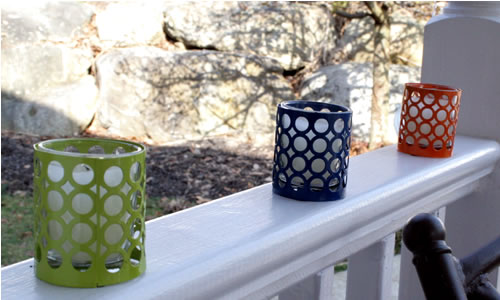 3. Versatile String Lights
Ambient lighting from string lights is both romantic, and functional – adds a layer of light into both indoor and outdoor corners that might otherwise be dark and creepy.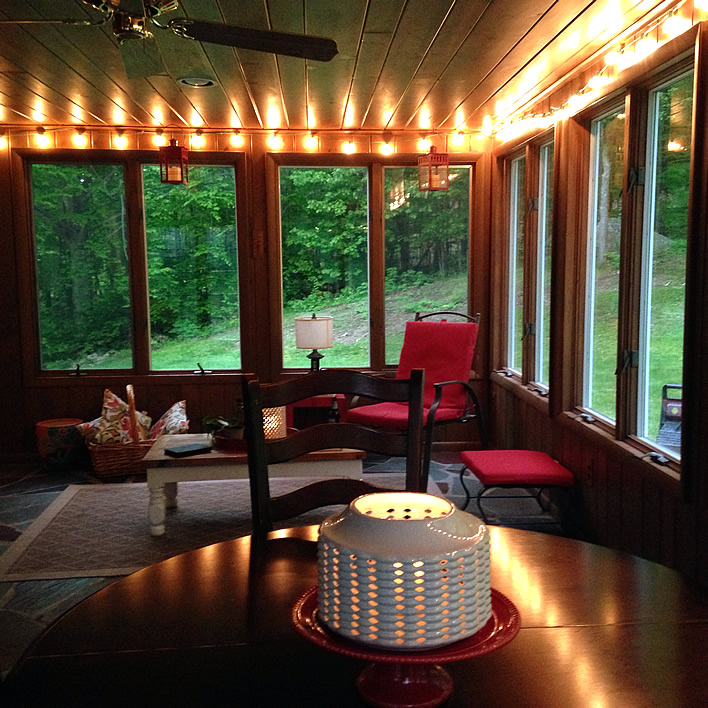 They can be formal (as in the photo above), or casually draped to light up just about any outdoor entertaining situation.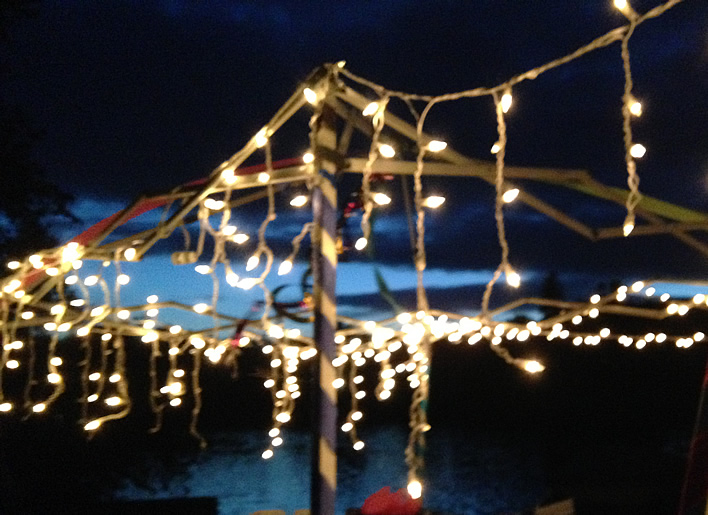 4. Functional Torches
While we LOVE fire pit night at our house, sometimes a torch is just enough to enjoy a glass of wine and watch the bats.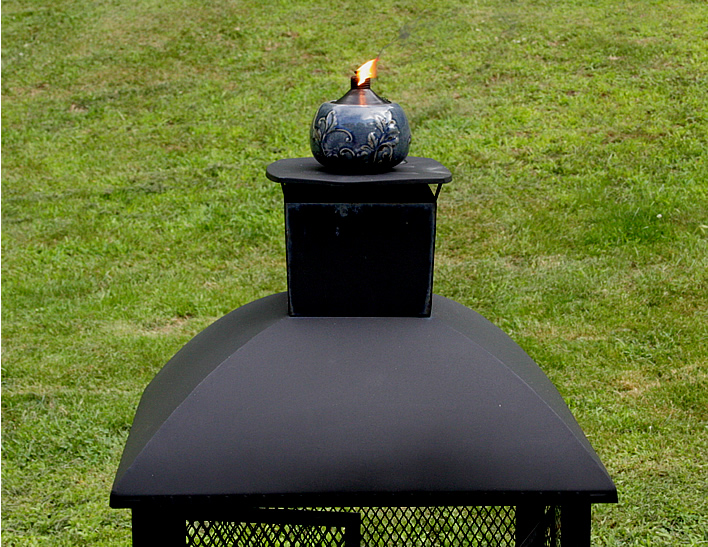 And who can't resist the allure of traditional Tiki Torches!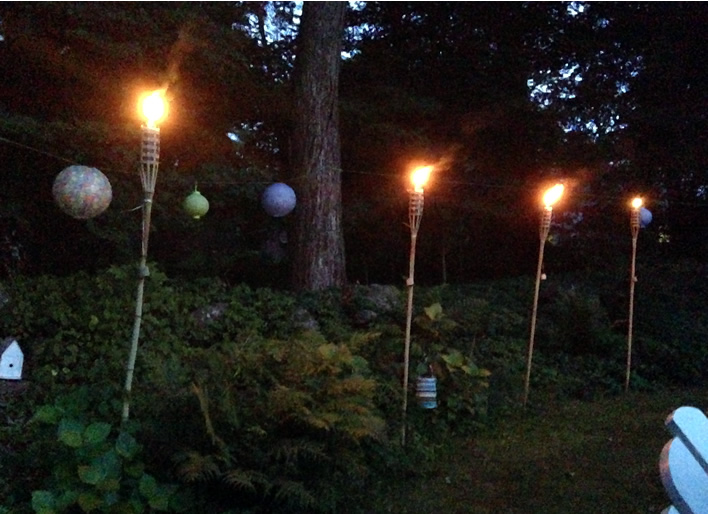 5. Easy Solar
Looking for a quick and easy lighting idea that is highly portable? Turn a terracotta pot upside down and plop in the top of a solar light.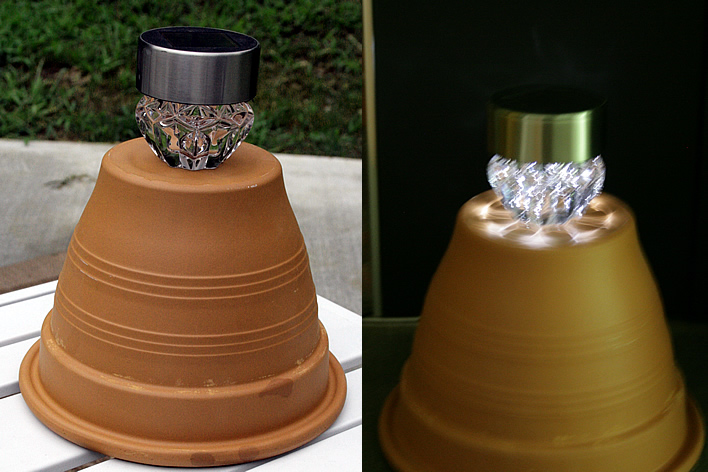 This is a fun idea for Halloween as well (tutorial here).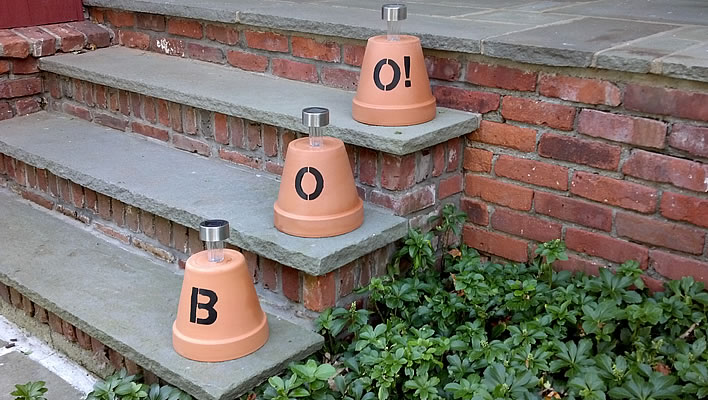 Do you have a favorite outdoor lighting idea?