Planning an outdoor entertaining event? No worries – keep it simple and have fun. A few simple planning tips will help your summer party be a smash!
Seating
Part of the fun (and challenge) of outdoor entertaining is figuring out the logistics of where everyone can sit and talk to each other.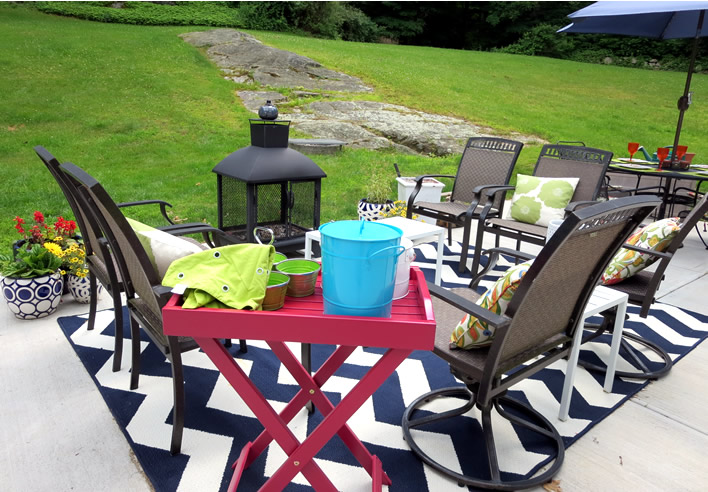 Creating multiple conversational groups can be formal, or a simple as a few chairs around a table. Set up a few groupings around the yard!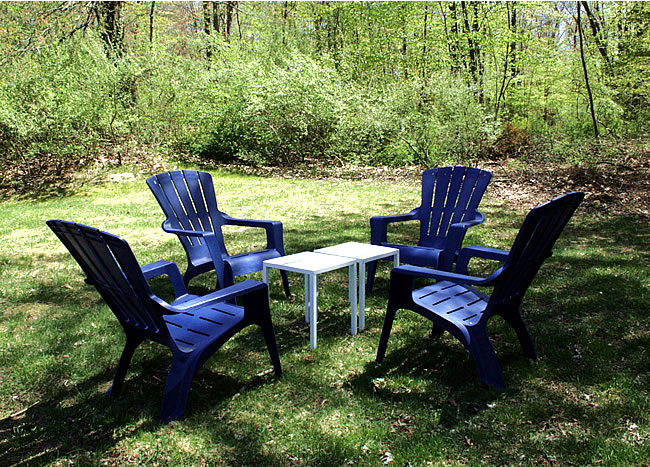 Decor
Of course, once you have your layout, you need to spruce it up! Mix and match pillows are always festive.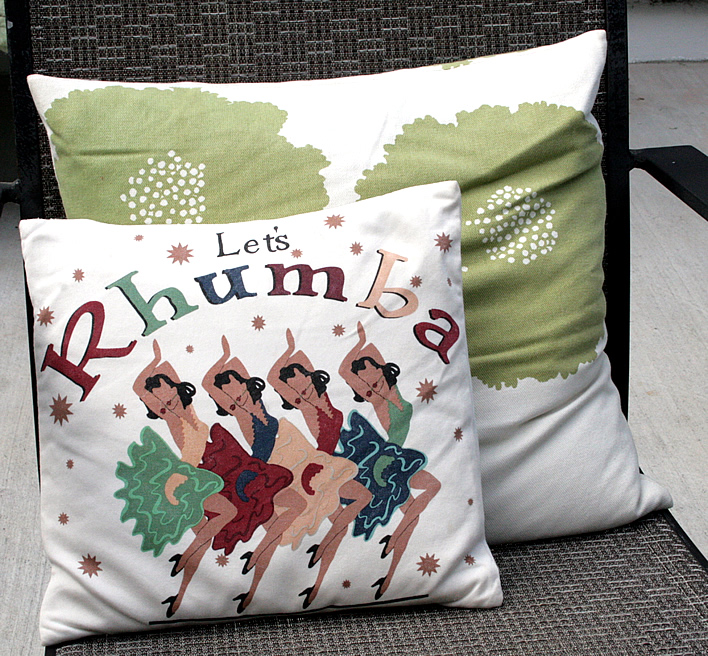 And you can't go wrong with flowers.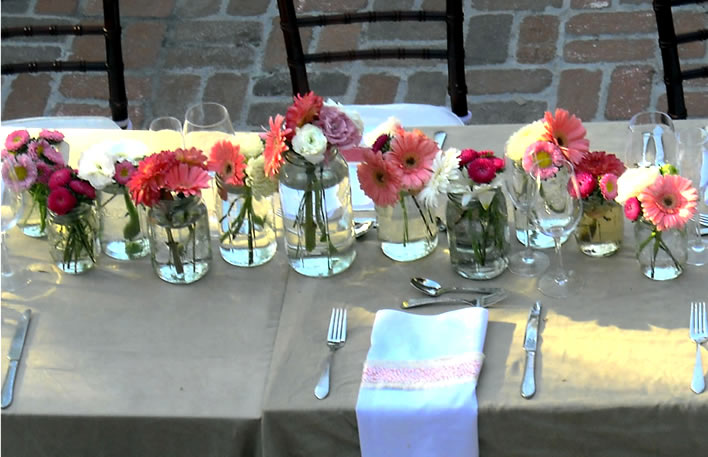 Potted containers add color (and life) to the party. For more container gardening ideas, visit my latest post at HomeGoods!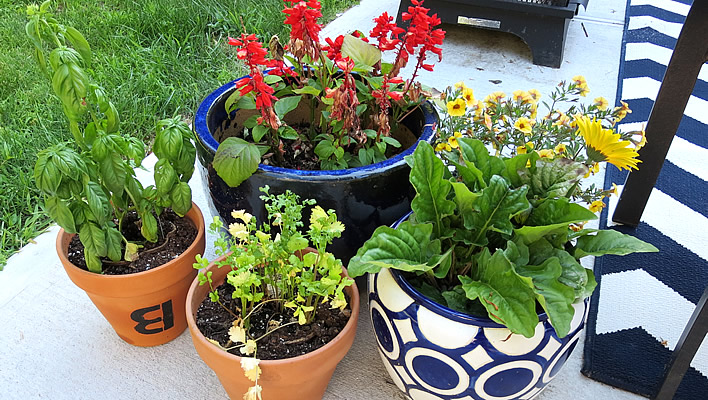 Table Settings
If you're serving a sit-down meal, you need to decide how to set the table – from casual to formal. Depends on the mood of the party! But even formal can be easy with a simple table cloth and candles (and don't forget the wine!).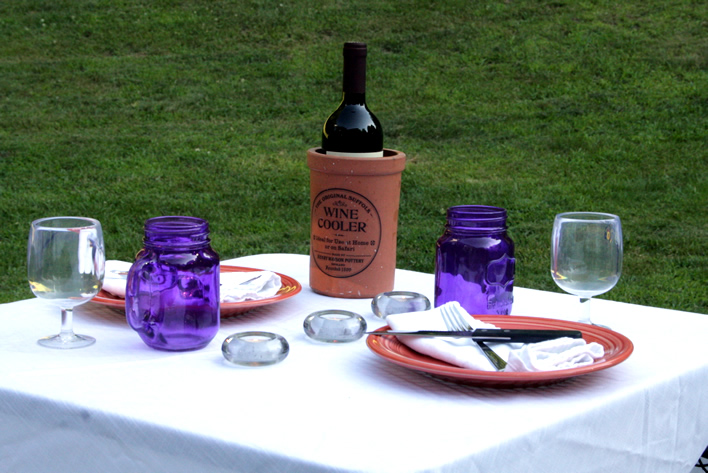 I like to mix up the tableware over the summer – it's fun to play with different styles and colors! Like Fiestaware on white placements, for example.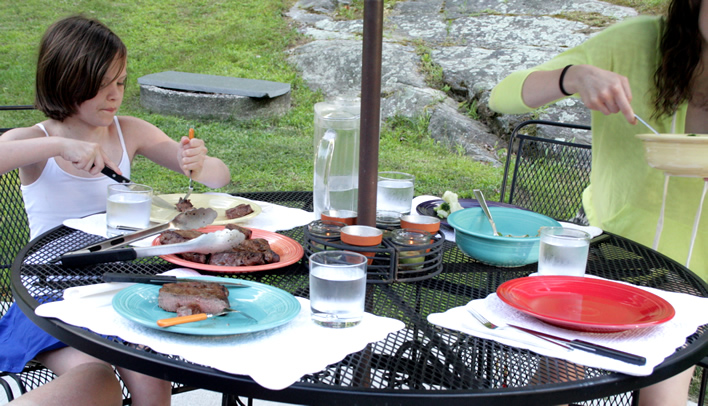 Or have a little fun with orange lunch trays.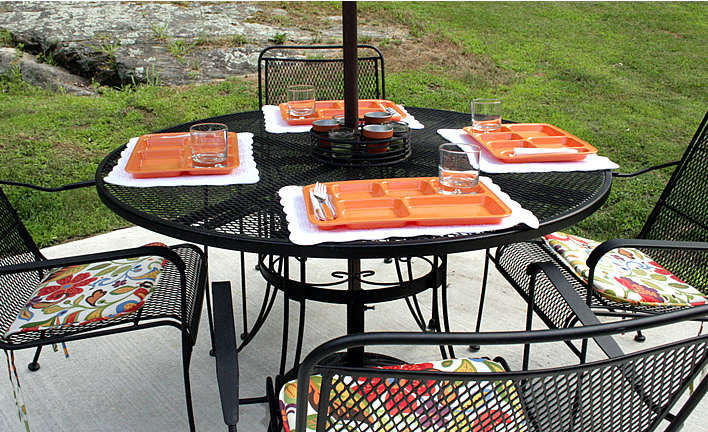 Or go wild with color like this bold set from HomeGoods.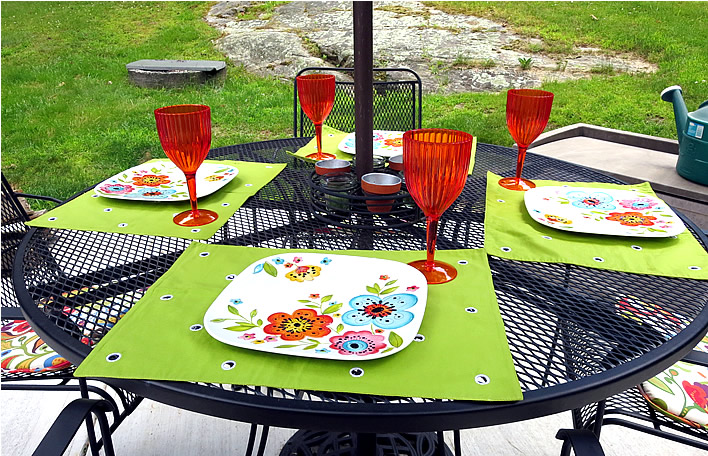 Serving
Of course, you need a place to put the food and drinks. Dress up an old table with a table cloth and voila – a buffet!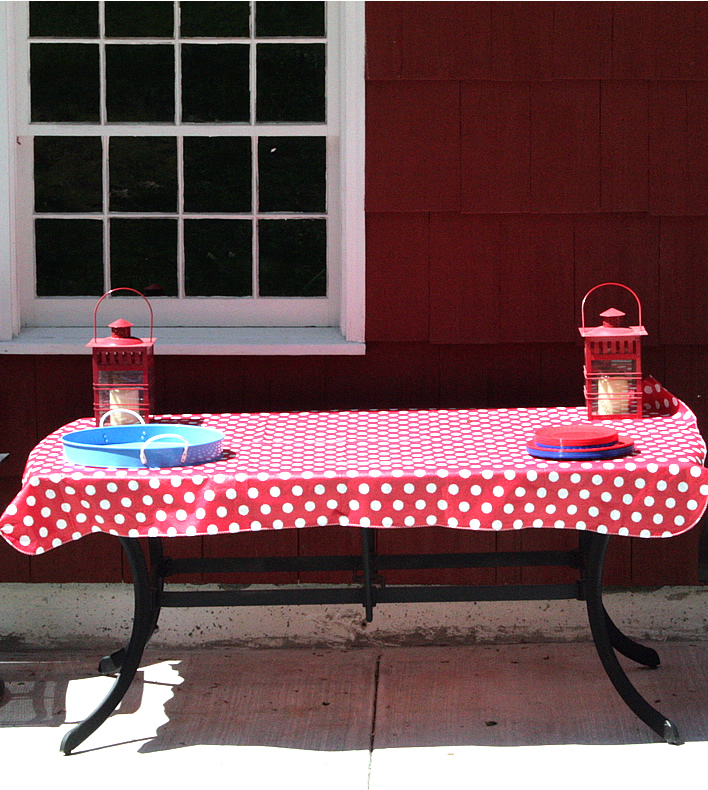 A drink station can be a full bar, or very casual lemonade stand with cups and sharpies.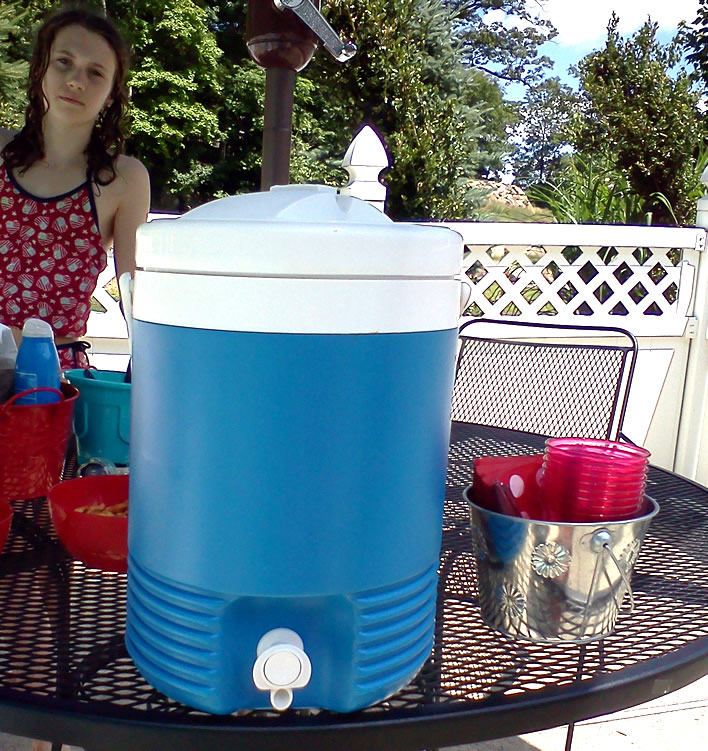 Don't be afraid to use bold color for serving essentials.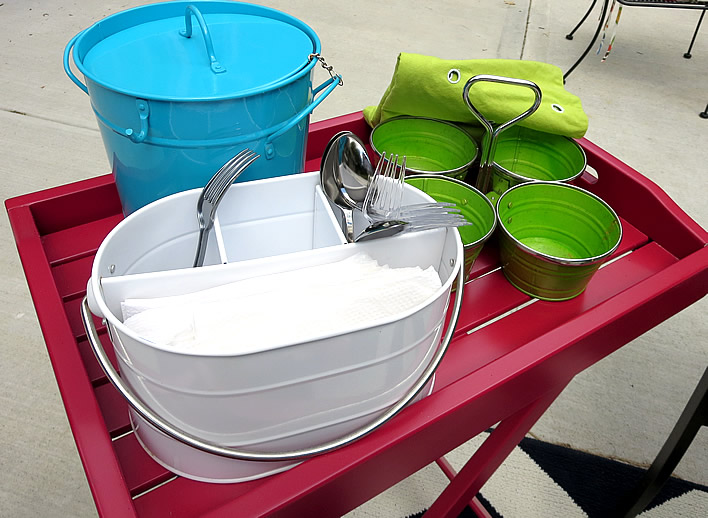 Once you've set up seating, dining and serving areas, you can sit back and enjoy the party. Remember, if you don't have fun, your guests won't either!
I almost forgot – be sure to serve FOOD! For some easy recipe ideas, click here!