I really wanted to create a corner of my home where no one would find me so I could squeeze in a little meditation time. When the time came to address the last frontier of the basement – the laundry lounge – I saw my opportunity.  I call it a 'lounge' because there are no walls separating it from the rest of the basement. However, there is a hidden corner to the right as you enter the laundry space.
Like most people, stuff sort of floats around and ends up in the dark corners of the basement as spontaneous storage. Look familiar?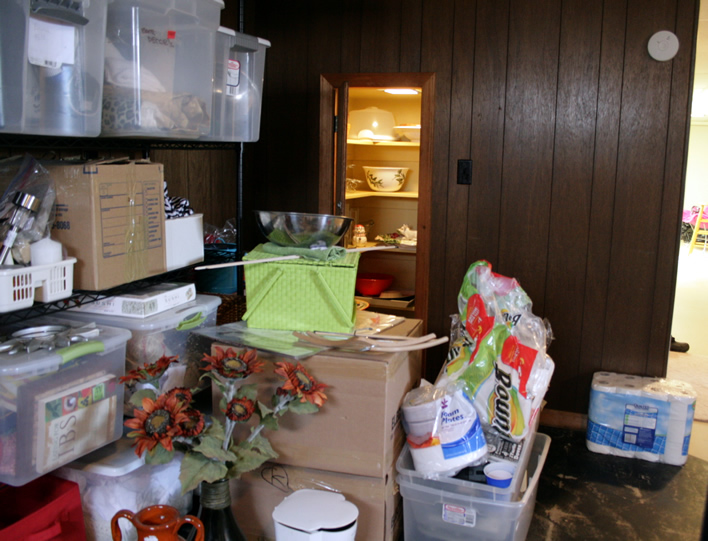 Step One was decluttering. I got rid of many things and it felt great!
But somehow, that just wasn't enough to inspire me to hang out down there, much less meditate.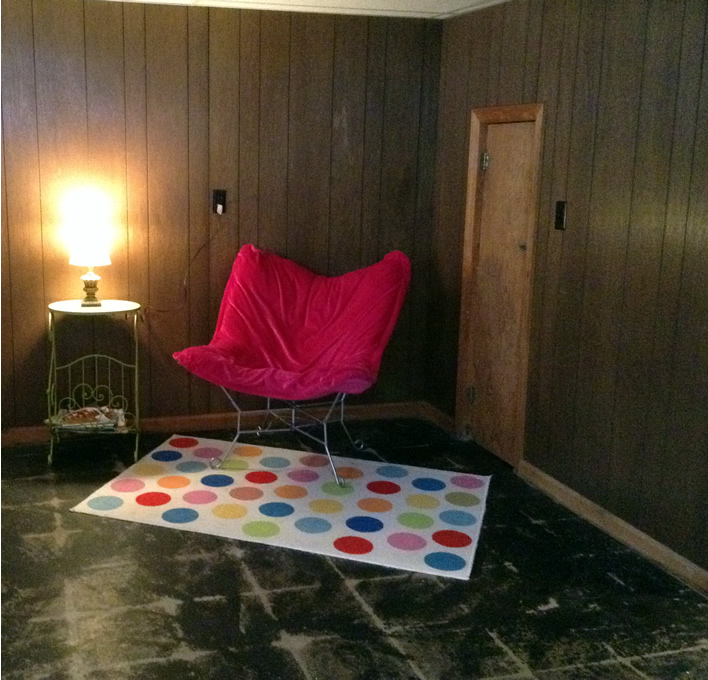 So I pulled out some paint to brighten the place up!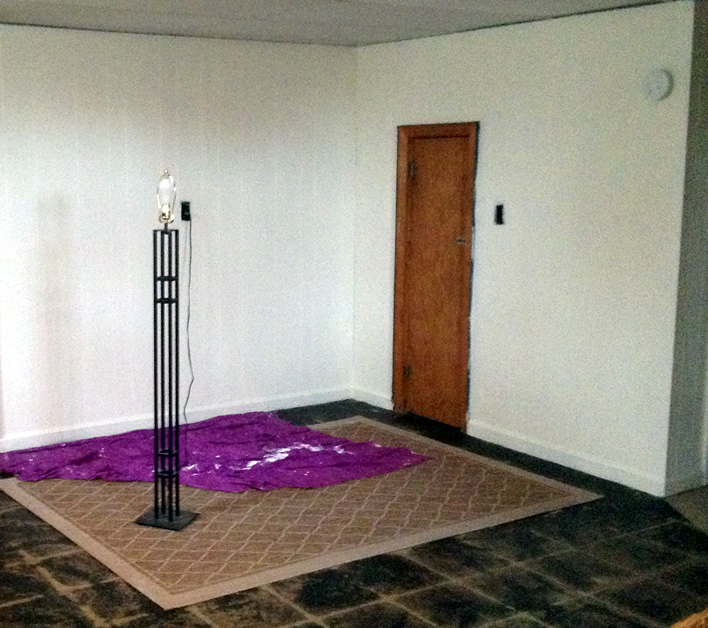 Then went shopping (shopping therapy is a thing, right?). I fell in LOVE with an XOXO light up marquis light, inspirational signs and the up arrow reminds me that there's always an upside to everything! The Retreat pillow reminds me to relax (and works great on the hammock on nice days).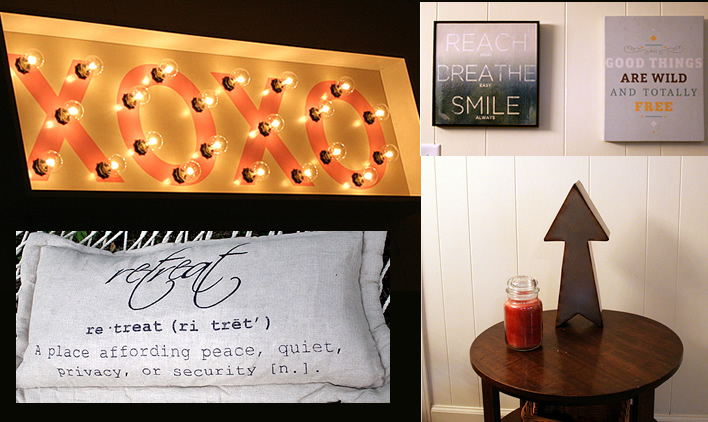 It's not the fanciest, but it's all mine.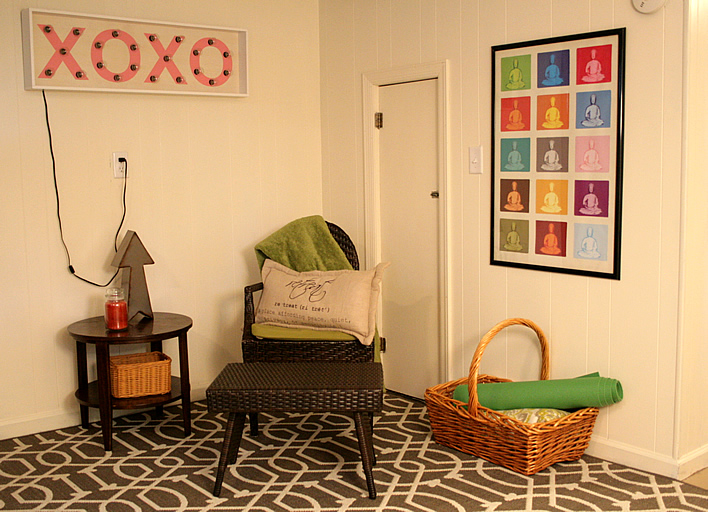 And sometimes, that's enough.