Do you wish your man would spend more time in the kitchen with you (or instead of you)? Maybe it's your kitchen design that's keeping him on the sofa and out of the game.
In case you missed it, here are a few shots of the House Beautiful 2011 Kitchen of the Year, inspired and co-designed by chef Tyler Florence.
There are many unmistakable manly overtones, such as the darker colors, clean lines, large/chunky scale, and almost institutional feel. I could definitely picture my husband cooking (or at least helping out) in this kitchen!
Love the chalkboard wall, and check out those bar stools in the adjoining room.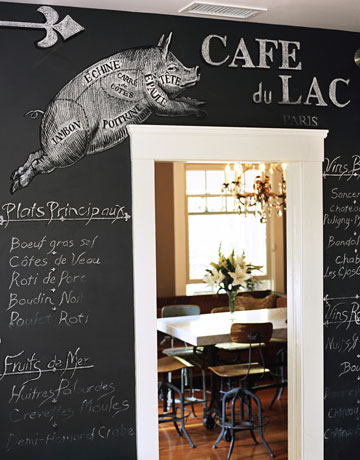 Now here is a workspace a man can feel like a man in. No clutter, not fluffy. Nuff said.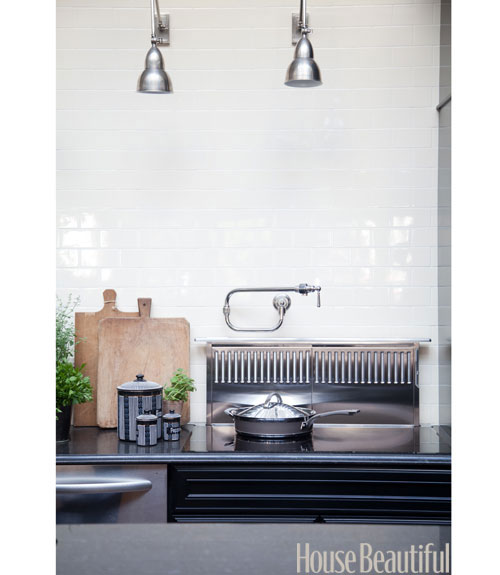 Lots to take in here, such as the wide plank floors, black cabinets, stainless steel lights, detail on the chairs, and the manly big-ol-hunk of meat (grrrrr).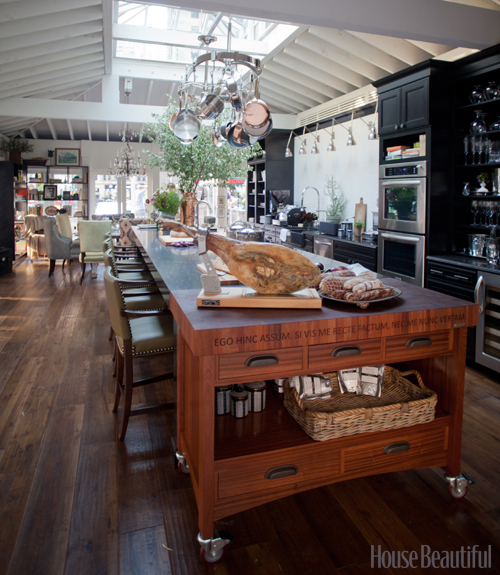 Here's a view from the other side. Love the rustic copper planter.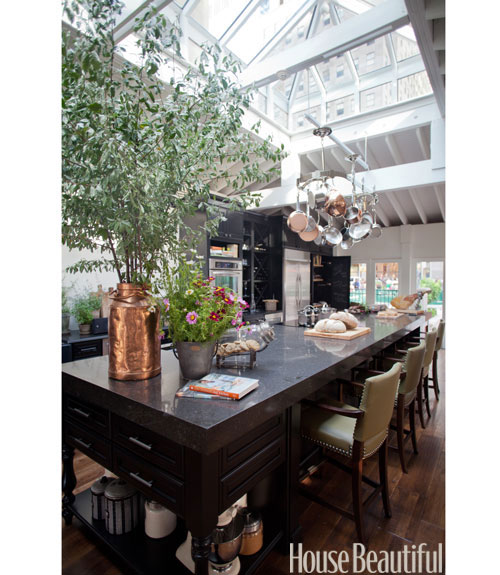 The 2011 KOTY extended the kitchen outside to man's grilling territory. Just beautiful!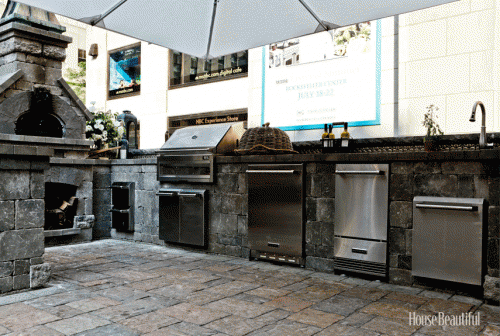 Note the lack of foo-foo in colors, pillow patterns, and the large scale. Note the large antlers over the outside hearth (at the end). Very macho.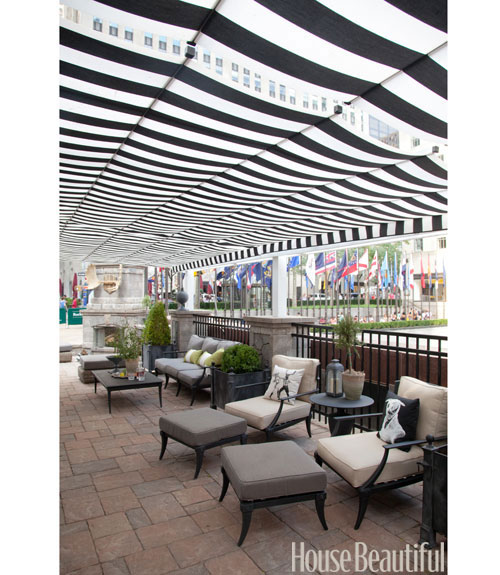 Note the manly thrones at the ends of the table. Fit for a king!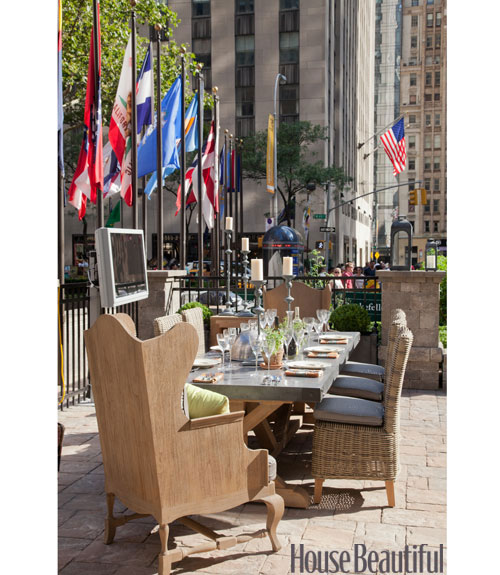 So if it is your intention to get your man in the kitchen to help, here are a few design tips to make him feel more comfortable:
Ditch the smaller accessories – go with fewer, larger, rustic pieces. Men get nervous in cluttered spaces.
Select a color palate that is close to nature. Don't be afraid to go dark. Lighten it up with trim and good lighting.
Get him gadgets (I mean "tools") he needs to help – knife magnet, a large cutting board, power blowtorch, etc.
Remind him that ladies love men who can cook. 😉
So how do you get your man to help out in the kitchen? What do you think about the 2011 Kitchen of the Year?
Note: photo's from House Beautiful.