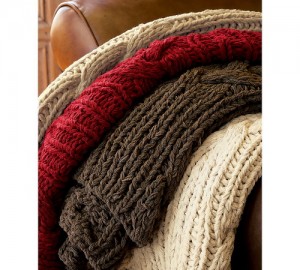 As you take down your holiday decor, be sure to bring in all the props you'll need to stay warm until (perpetually elusive) spring arrives.  And color is a great way to make warmth happen!
Understanding what emotion colors represent, current color trends and practical ways to implement those colors just might help you make it through yet another winter.
Meaning of Color:
Color is both inspirational and influential. Stimulating hues can affect us emotionally, physically and yes, even behaviorally.
For colder months when you're hunkered down inside, reds, yellows and purples just might warm you up and help you forget about yet another snowstorm! Remember this chart? Which color best represents what you want to feel over the colder months?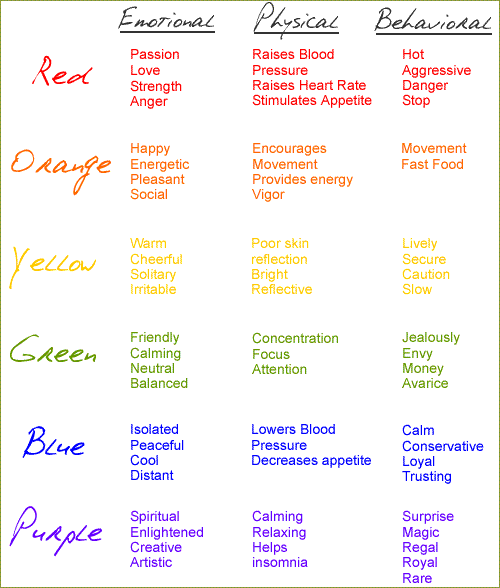 If you're looking to paint this winter, check out these inspirational winter color palettes from Benjamin Moore!
Trends:
There are some interesting color trends which are greatly influenced by what is going on in the world around us. Two in particular work well to ward off the cold weather blues: 1) Farm and 2) Heritage.
For 2011, there has been a trend towards colors from the farm. It represents a back-to-basics attitude. The classic peas, corn and carrots from the 70's are back in style!
Going into 2012, you'll see more heritage colors – comforting colors that tie us to our heritage. You'll see rich, saturated neutrals, organic warm tones.
Practical Implementation: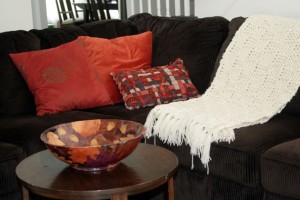 There is no limit to the number of ways you can bring seasonal colors into your home. Paint is powerful, but you can also add splashes of colorful warmth in other ways:
Add some textured throws to curl up in
Toss some colorful pillows around – for the sofa and also big comfy floor pillows
Add area rugs – layer them over carpet, or angle an existing rug for a fun change
Find colorful wall art, or make your own with your favorite colors on a canvas
Hang your favorite quilt on the wall
Large, bold vases with colorful faux flowers can bring in warm colors
Candles, candles candles!
Here is my favorite winter nesting spot – warm colors, chunky throw, and soft pillow. Add a cup of coffee and a candle, and I'm all set!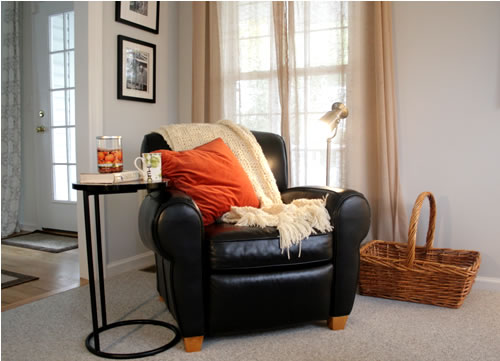 Could you imagine your cozy self in any of these inspiring rooms?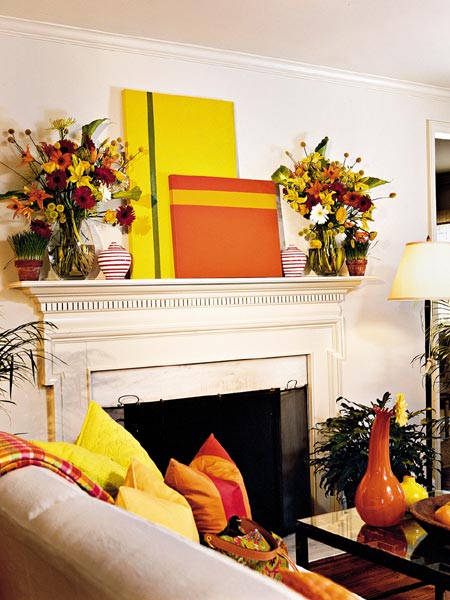 (via Southern Living)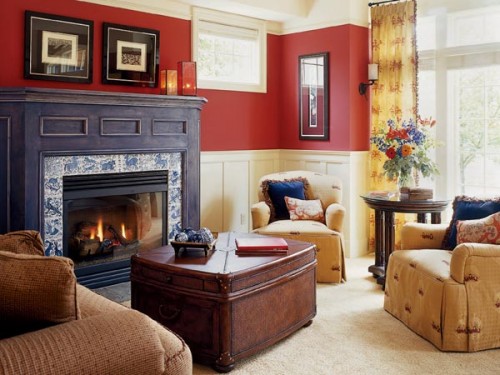 (via Sunset)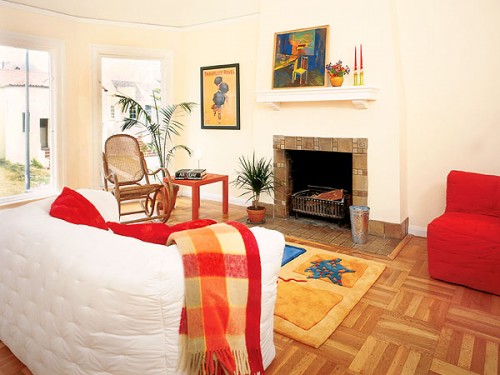 (via Sunset)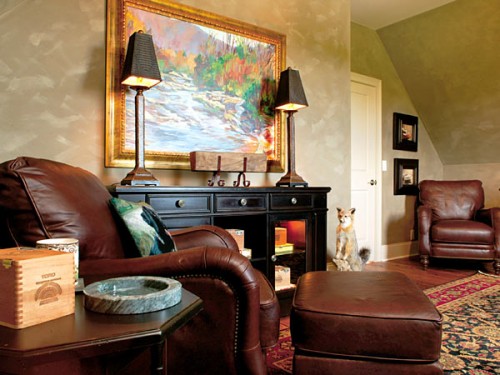 (via Progressive Farmer)
How will you staying warm this winter?