We know the power of color. But what about the power of colored lights? Mood-Lites from The Mood factory is a fun way to spread some hue and improve your mood without pulling out a paint brush. Great for outdoor holiday decor as well!
I'm (finally) starting on our holiday decor, but can't decide between Passion Red and Renewal Green for our front post.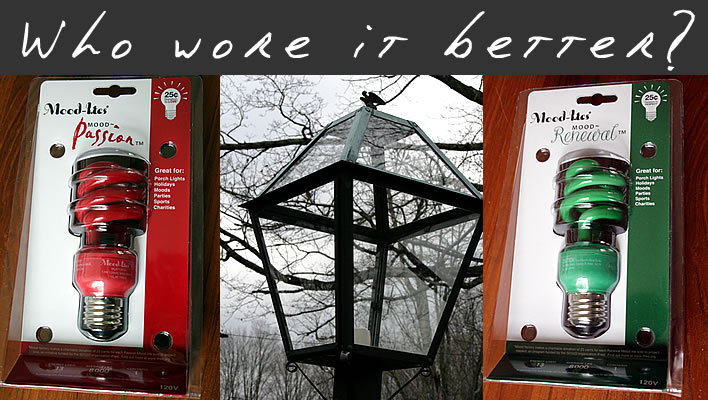 What do you think? Which should we use?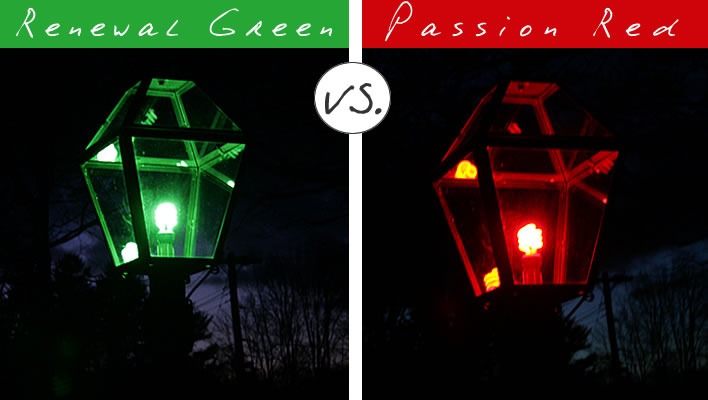 Let me know your vote in a comment below, a tweet or on Facebook, and I'll finish up the project this weekend!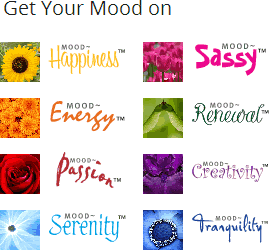 If you'd like to add some color to your life, you can find Mood-Lites at your local Lowes Store. Their colors are fun, and they come in incandescent or compact florescent (CFL), and a variety of size.
Best of all, they donate a quarter of sales to the International Foundation for Research and Education on Depression to shine a light on depression. iFred was founded by The Mood Factory founder Kathryn Goetzke.
So which color would improve YOUR mood? Or is that, "your mood, only better! "
Note: Mood-Lites provided me with these two bulbs to try them out.