Post and giveaway sponsored by Central Garden & Pet, but all opinions are my own. Please see end of post for additional disclosure.
Remember that new patio we just put in? Well, in order to pour new concrete, we first had to dig up old concrete.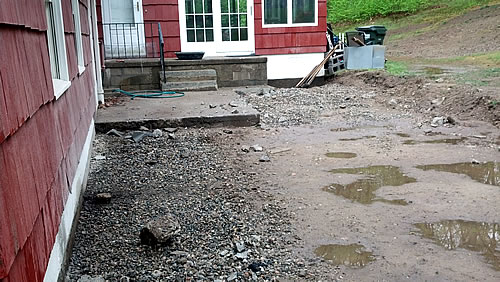 Which, apparently, disturbed the pavement ants who were squatting underneath. (Who knew!!!??)
Which resulted in a mass relocation of gross little ants. They built little ant hills throughout the struggling grass (remember, this is our first summer resurrecting a lawn neglected for a few years before we moved in!).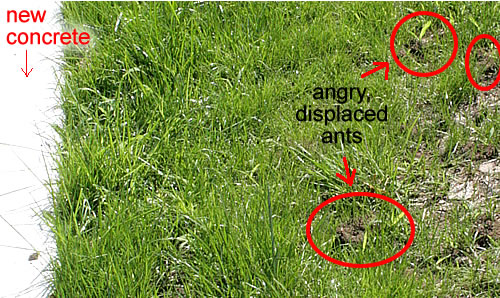 A closer look (sorry).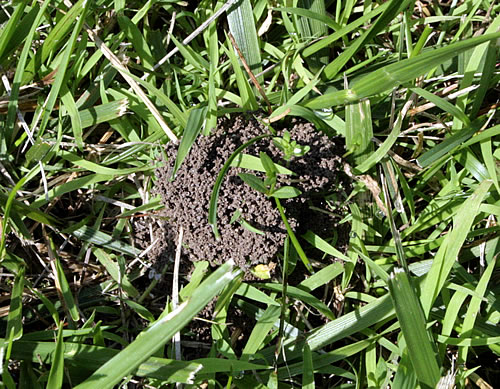 I was excited to try GardenTech's Sevin Ready-To-Use 5% Dust to gain some control over these little pests.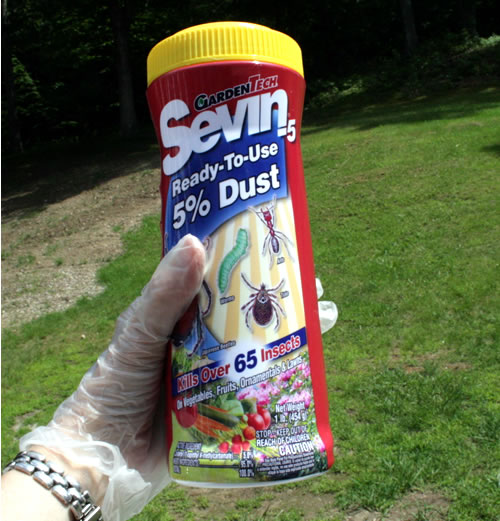 I love that it's ready to go. Once I opened the top, I was ready to shake up their world!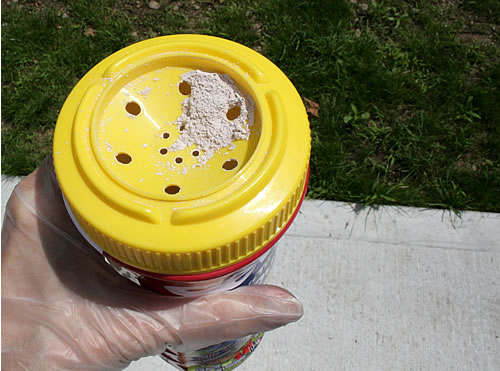 Is it wrong to feel joy and empowerment as I sprinkled their little hills?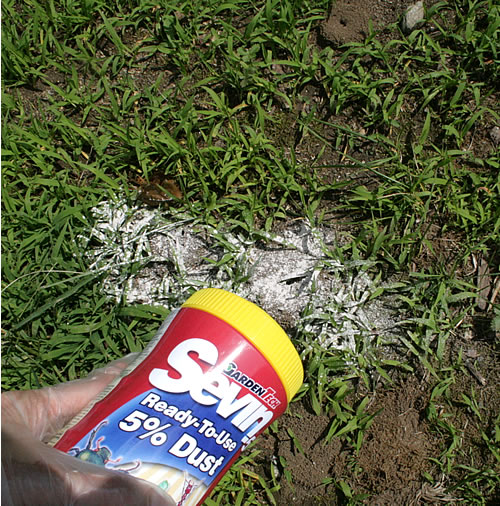 I just sprinkled the hills, and will repeat every couple weeks as needed. Shaking off pests has never been so easy!
Note: I made sure the kids stayed away from where I applied it, and we're keeping the dog on a leash for a couple days.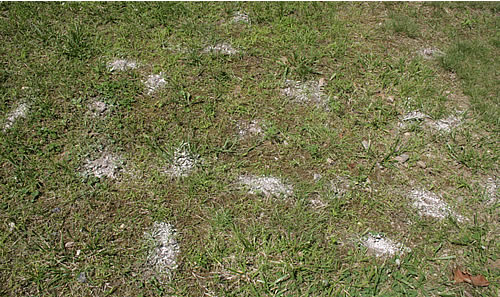 Meanwhile, back to the concrete project, the displaced dirt was relocated to the mossy part of the back yard, and we've planted new seed. A bit of a do-over for the back lawn. It took several years for the lawn to get into this condition, and I know it won't come back overnight. But we're seeing progress, day by day!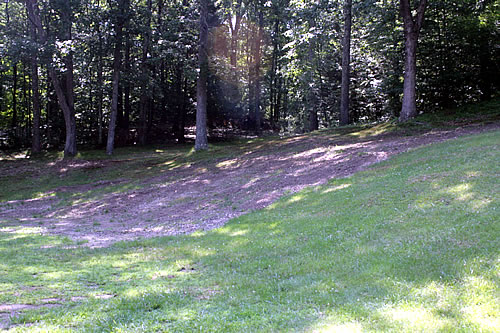 Next year I'm hoping to plant a raised garden bed for some vegetables. And I pity any little ant that dares invade my tomatoes.
Let's have some fun – would you like to win a $25 American Express Gift Card?  Just leave a comment about the grossest insect you've battled in your lawn or garden! A random winner will be chosen July 6th, 2013
Looking for Home and Garden 101 inspiration? Check out my favorite Pinterest board, and start your own if you haven't already!
Central Garden & Pet partnered with bloggers such as me to help educate us all about their products. As part of this program, I received compensation. They did not tell me what to purchase or what to say about the use of the products. Central Garden & Pet believes that consumers and bloggers are free to form their own opinions and share them in their own words. Central Garden & Pet's policies align with WOMMA Ethics Code, FTC guidelines and social media engagement recommendations. A winner will be chosen by random and gift card fulfillment will be handled by a third party.