A good friend of mine has HAD IT with her kitchen.
While she dreams of a major renovation (don't we all) she is motivated to (with a limited budget) do something about it NOW. She entertains family at the holidays, and would love to make some quick and smart updates to her kitchen before then.
I think we can all relate to that!
So, let's get started! I'm going to post some "before" pictures here, and look forward to hearing your suggestions.
First, a couple panoramic views:


And here are a couple close up shots: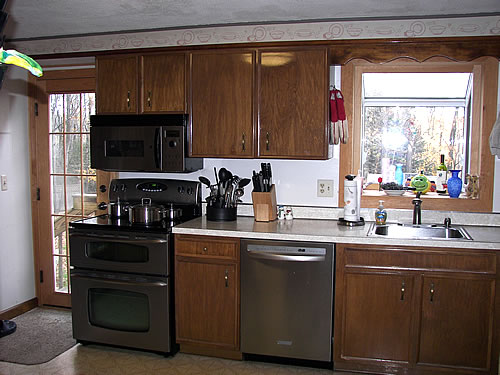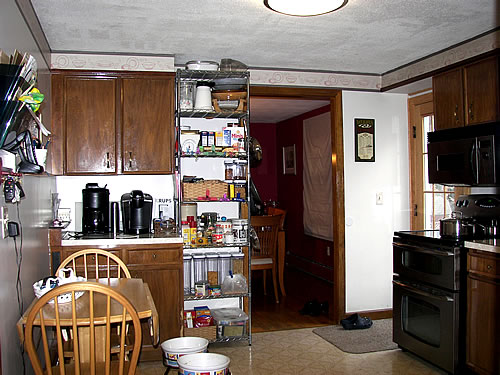 Now let's have some fun…if this was YOUR kitchen and someone gave you $500 to spruce it up, what would YOU do? Don't be shy…if she wants to get this done by Christmas, she needs to get busy soon! And yes, she's promised to post "after" pictures for us to drool over.
Thanks for you help!