I bought an "As-Is" house last year and had just six weeks to fix it up…EVERY room. This is my fixer upper story. Well, OUR story (my two daughters and three pups).
First, here's what as-is looked like before
Fast forward 6 weeks, and it's Home Sweet Home!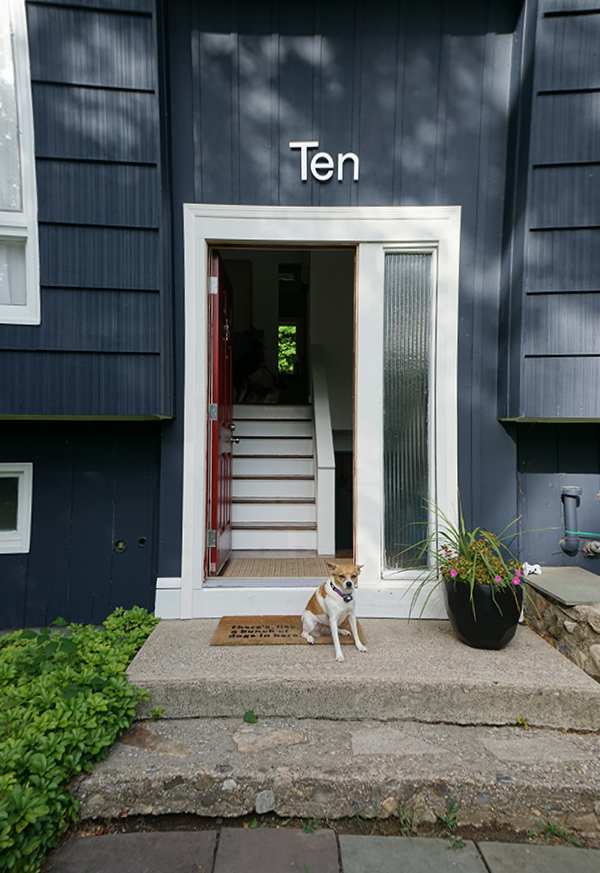 But let's not gloss over the hard work here! Perhaps I should start at the beginning…
Once upon a time
My as-is dream home came on the market on February 5th. I left work early, gathered the kids, and met my rock-star Realtor there at 4pm. By 7pm, I'd made an offer. The vibe and potential were on-point, but more importantly, the girls agreed on who would get which room. #familypeace
Of course, to make it interesting, a competitive buyer made an offer the next day as well, causing me to search my soul and wallet for my "best offer." Then we had the drama of inspections and plans for a lightning-speed renovation to be able to move in before my lease ended.
As-Is Project Plan
Once I closed on the house the fun began. I invited friends over for a "before" party the day after closing. Of course, demolition had already begun, so it was a little messy. But it was important to share this moment with my friends who have kept me laughing through all that life has to offer.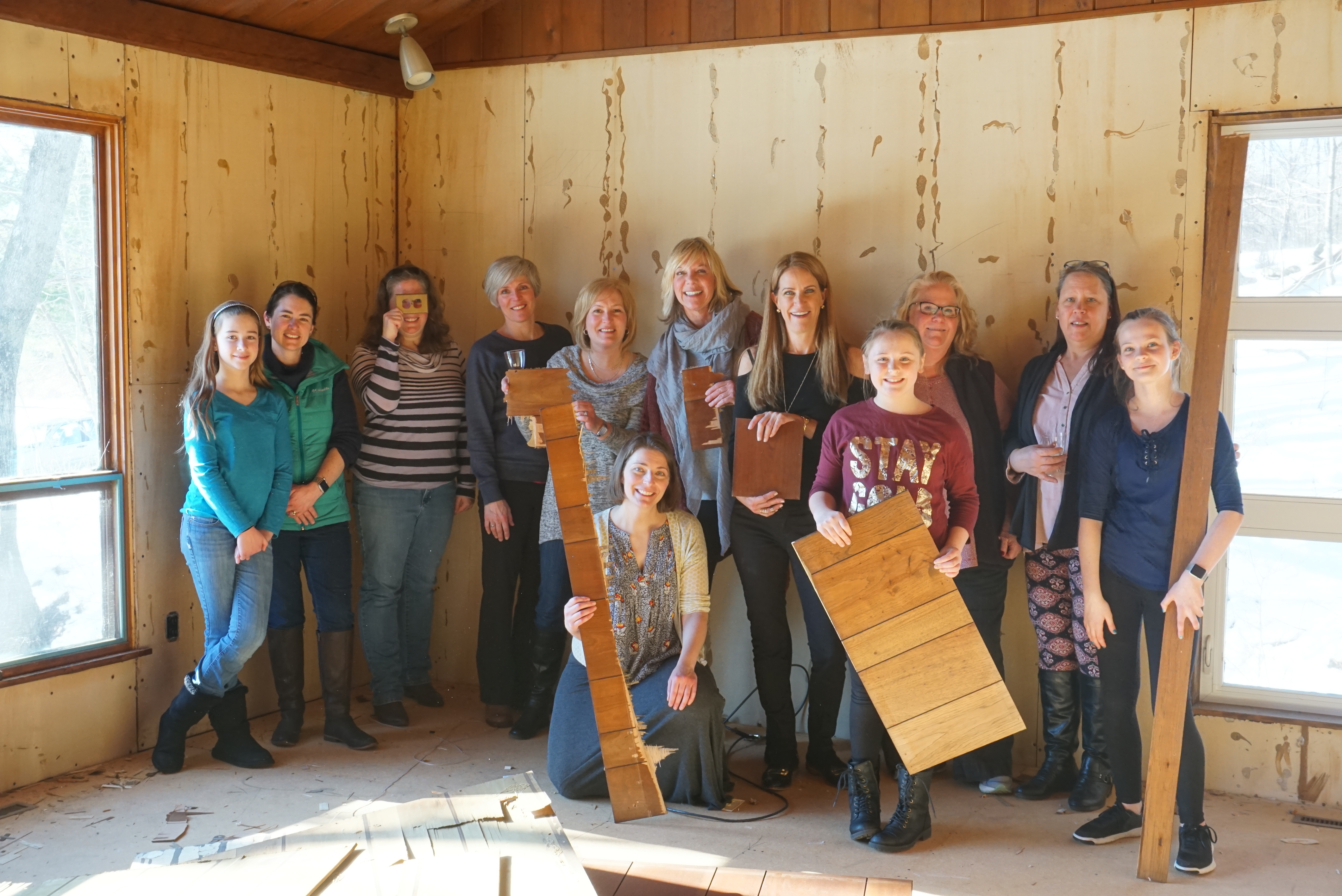 I had six weeks to turn this early-sixties time capsule into our home. I knew what I wanted, but could it be done in such a short time? The project plan included 3 bedroom, 3 living spaces, 2 bathrooms, a kitchen, exterior updates and more.
The key is a good team and resisting the urge to micro-manage. I'd occasionally stop by the house after work to check on progress and make sure there was toilet paper, hand soap and towels. But sometimes there would be so many guys still working after hours that I'd just wave and drive by. Better to stay out of the way.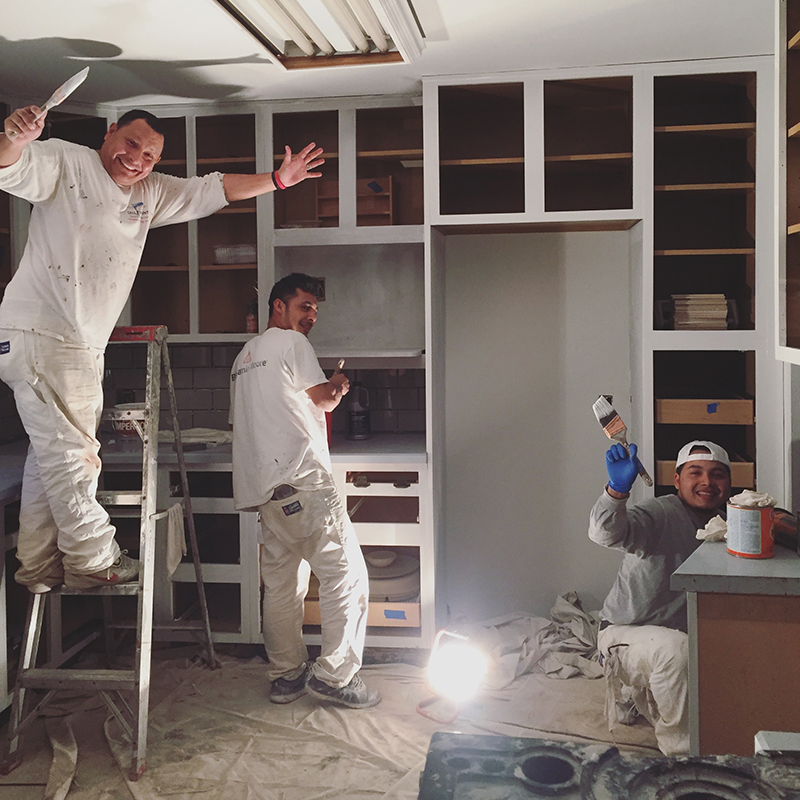 Move-in Day
So fast-forward to move-in day! The gutters were still being installed, screen porch was almost but not quite finished, we picked up our third rescue pup at noon (what was I thinking!), the movers were bringing a second load, the dog trainer was doing the best he could to train all three dogs on the invisible fence. In hindsight, I probably could have planned that better.
Anyway, most projects were finished, and it was time to unpack, take a deep breath, appreciate all we had gone through, who had helped us to get here. So thankful!
Remember the "before" party? Well, I invited my friends back for the "after" party. I taped "before" pictures on the walls in each room – so rewarding to see the difference! It was the first time I stopped and realized what we had accomplished.
The Happily Ever After part
Yes, I wrote A LOT of checks, but in the end, spent up to what the house is worth (the goal). "As is" is not always easy, but for us, it gave us the opportunity to build a house that we love – and more importantly, a place to build a happy life.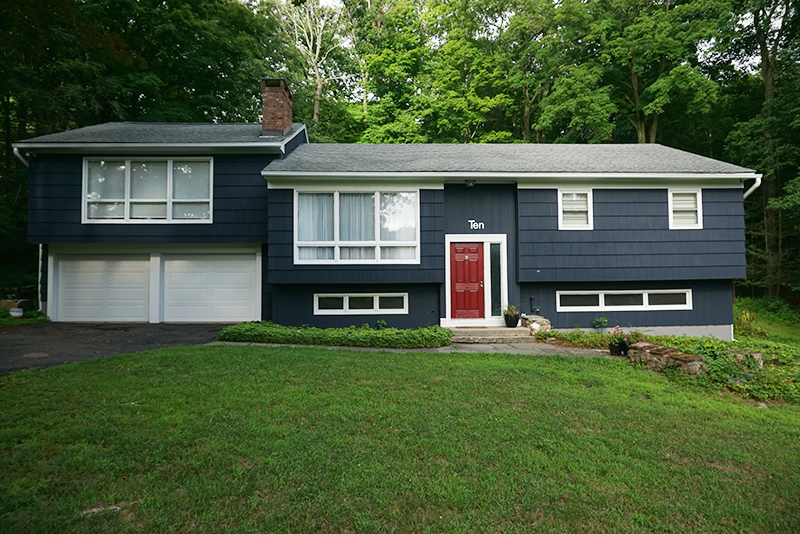 So for now, it's our home, only better. I'm looking forward to sharing the projects with you here on the blog, as well as my adventure in yardwork and other surprising life lessons I've bumped in to.
If you're just now tuning in, check out all the renovation posts for me as-is Home here!
If you're not already subscribed, please sign up below and join me!

Because a video is worth a million words…

note: I apologize for the abrupt pivots. I'll work on that…