Whether expecting guests or not, coffee and/or wine usually come into play at some point in the day. For me, they are bookends to my busy day. I meditate while drinking coffee in the morning, then enjoy a glass of wine while I (sort of) do yoga in the evenings.
***note: to see the new, updated coffee bar at the new fixer upper house, click here!***
Creating the Ultimate Coffee Bar
It's nothing fancy, I just added an old credenza in the dining room. (To learn how the credenza was repurposed, read about it here).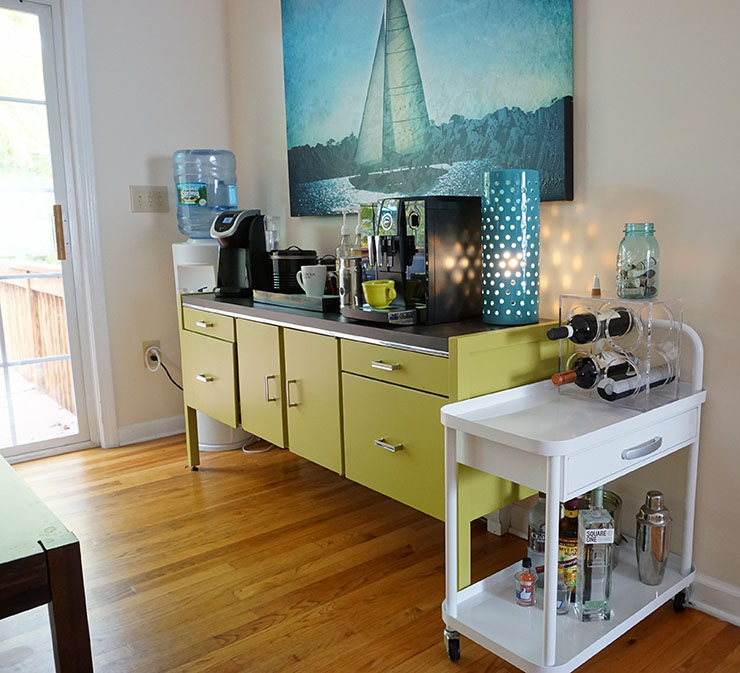 My kids also seem to enjoy a warm start to the day. So hot cocoa and tea are available as well. This is where having everything "self service" really pays off!  Note: the Kuerig is for them. They don't touch my Jura. 😉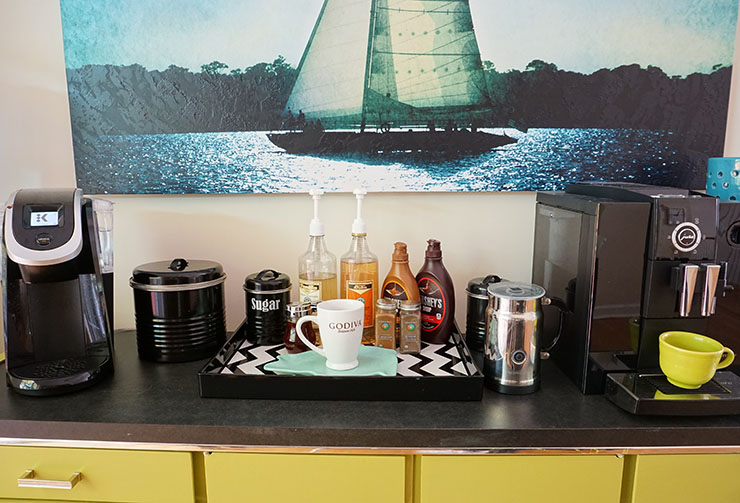 I used to quick grab a cup of whatever as I rushed out the door. Now, however, I actually look forward to getting up and enjoying my ultimate brew experience.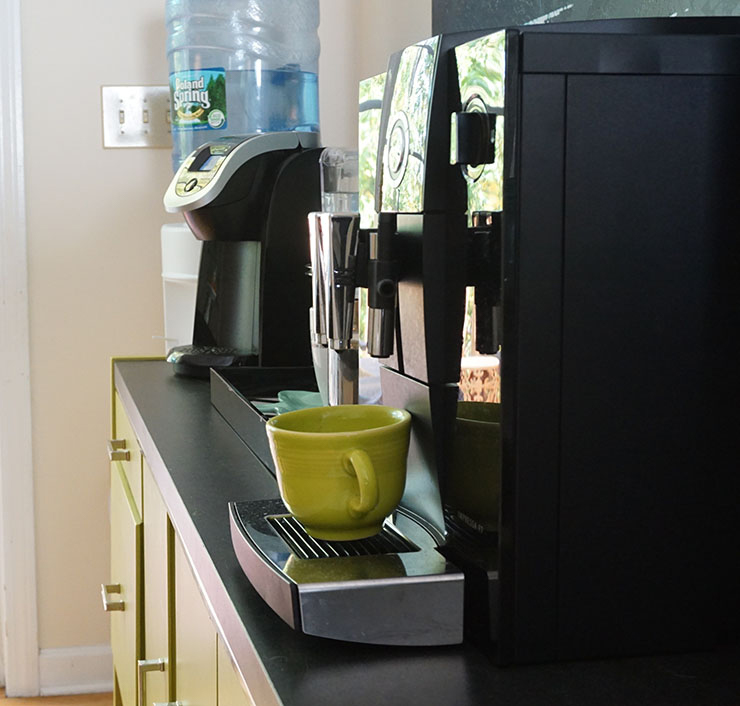 My kids have more a sweet tooth than I do, so I set up a tray of ingredients for them to play around with. I added a blue plate on the accessories tray because — inevitably — things get sticky.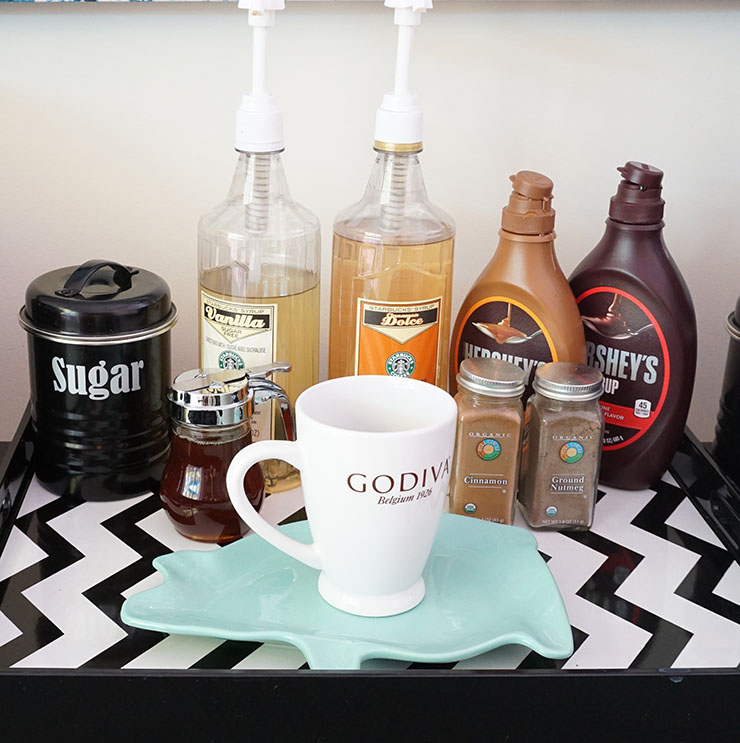 Don't forget the wine!
I used to keep the wine and coffee on the same credenza, but the coffee offering grew, so the wine and spirits have been relegated to a bar cart at the end. They seem happy there. And now I can quietly wheel it into my room if the kids are driving me nuts.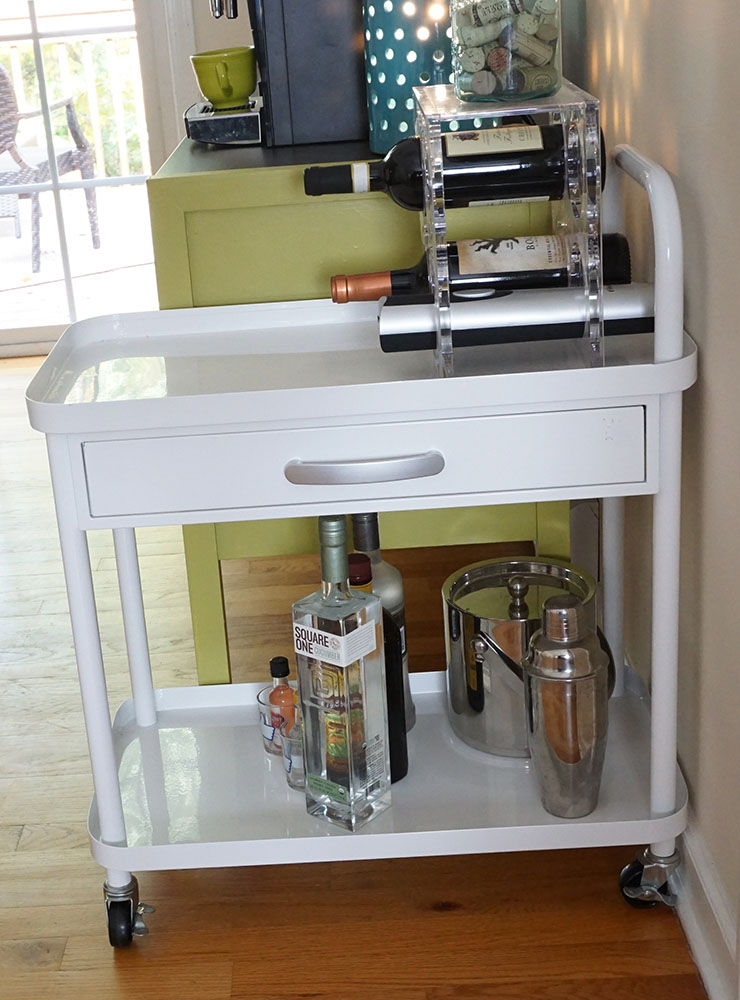 Coffee should be an experience!
I love my coffee bar, the smells, the sounds and the incredible satisfaction I get when I save $4.95 for a comparable Grande or Venti. I wouldn't call myself a coffee snob (but I may be well on my way), but it's something nice I do for me.
On weekends, I've been known to experiment with the sweeter side of coffee. Nothing like the combination of sugar and caffeine to get a jump on those weekend chores!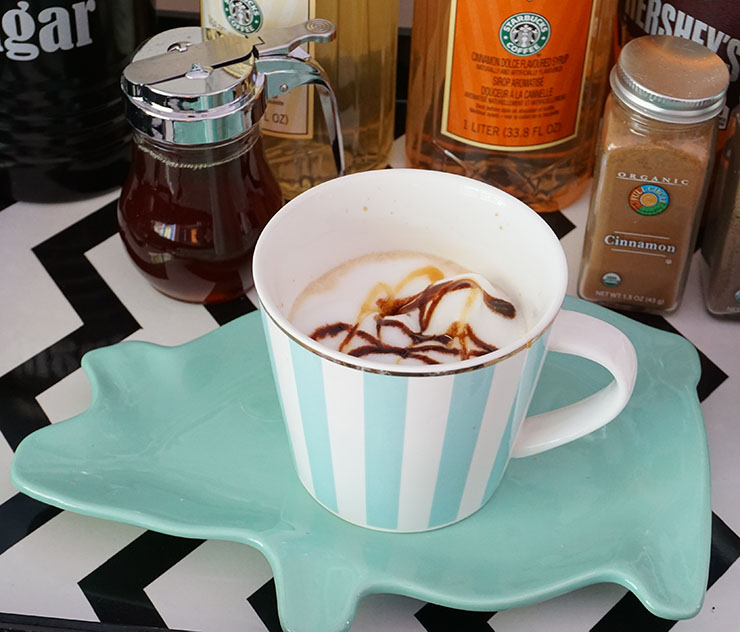 And my favorite place to drink my coffee? In my private retreat, which I recently wrote about at HomeGoods here.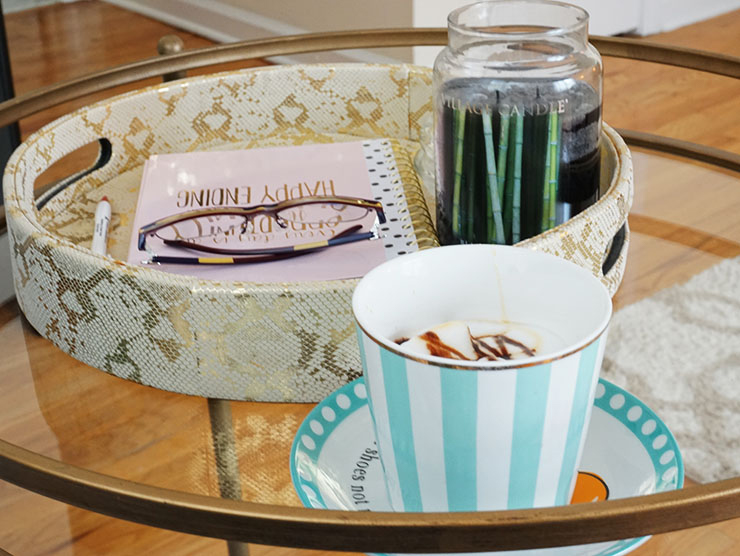 Find what makes you happy, and make sure you take time to enjoy it!