When we bought our house last fall, three projects were imminent:
A new roof
A new patio
A new kitchen
We're two-thirds the way there!
First let's look at the roof. We replaced it immediately (before snow!).  There were actually two roofs that needed replaced (one on top of the other, each over 20 years old).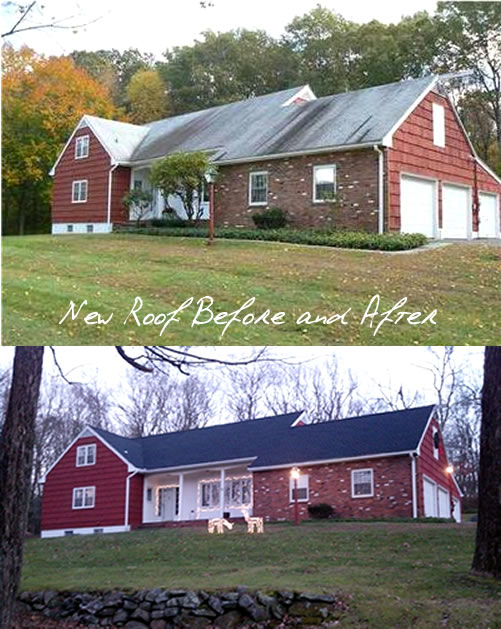 Ok, now to the backyard to address the old patio.
The back patio was not only in bad shape, it was too small. Here's what we started with: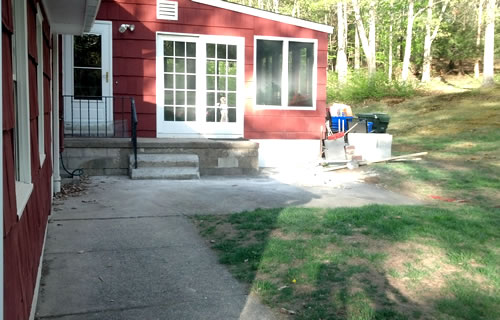 You know when the dumpster shows up, something's gettin' done!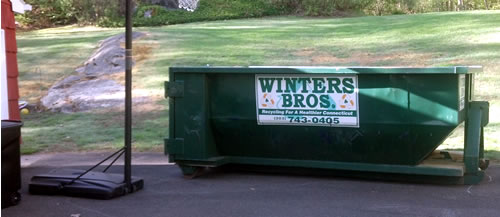 The old concrete was removed.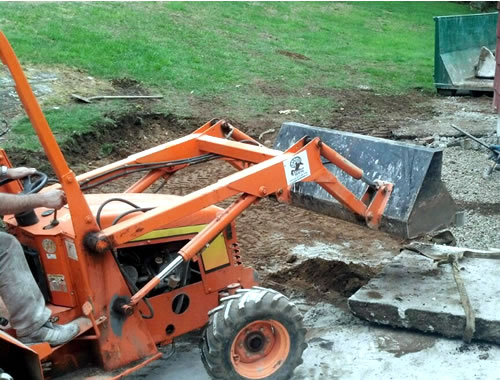 And the ground leveled.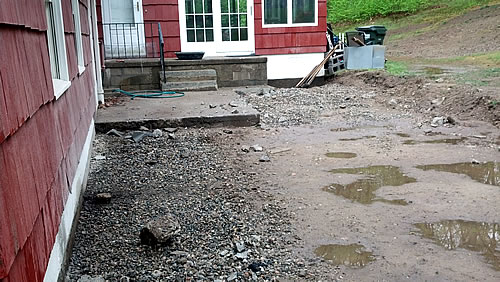 Then new concrete poured.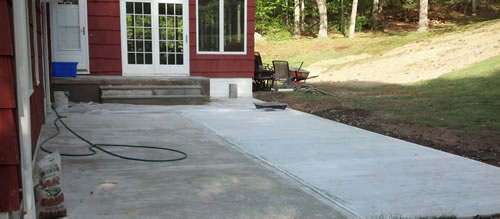 Remember those old steps?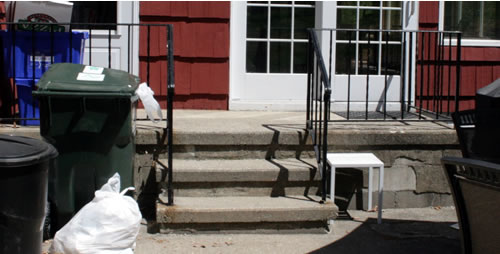 They were extended to better fit the sliding door, and refinished with blue stone (and yes, we're going to add a rail).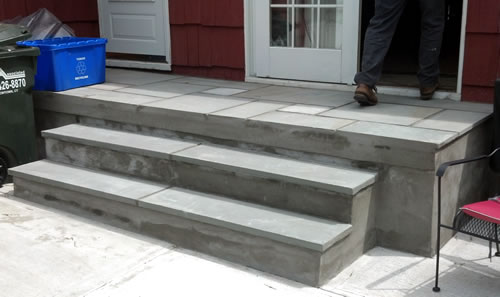 Before we go shopping, it's fun to try to use what you have. We simply spray-painted this old glass-top table black to give it new life.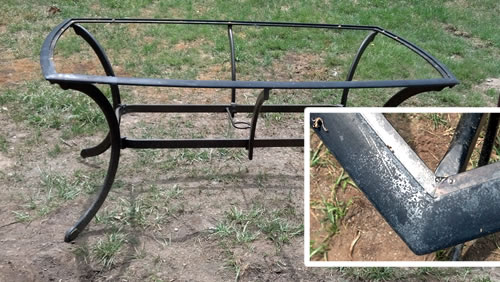 After: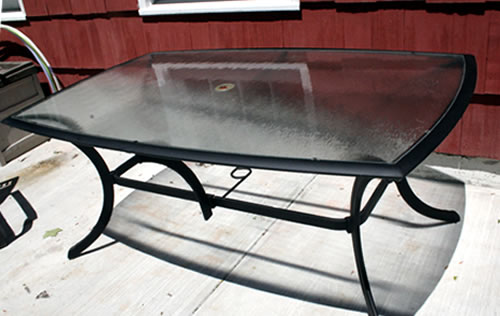 Next came the fun part. Accessorizing! A $100 trip to HomeGoods was all I needed to get the patio party-ready for the season! See more on this at HomeGoods!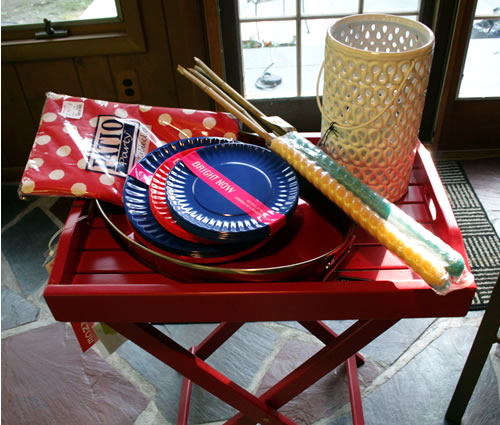 Here's our first draft of pimping the patio. I'm sure it will be work-in-progress as the summer unfolds.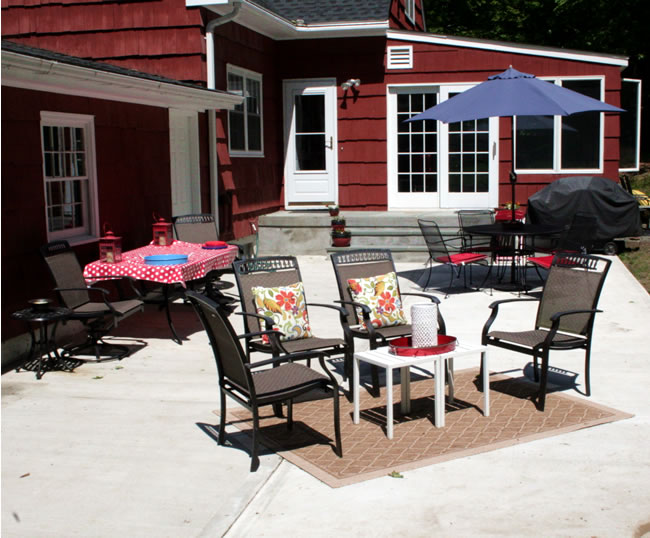 By the way, the reason the conversational grouping is facing this way is because of the view.
Behold, the big-picture before and after: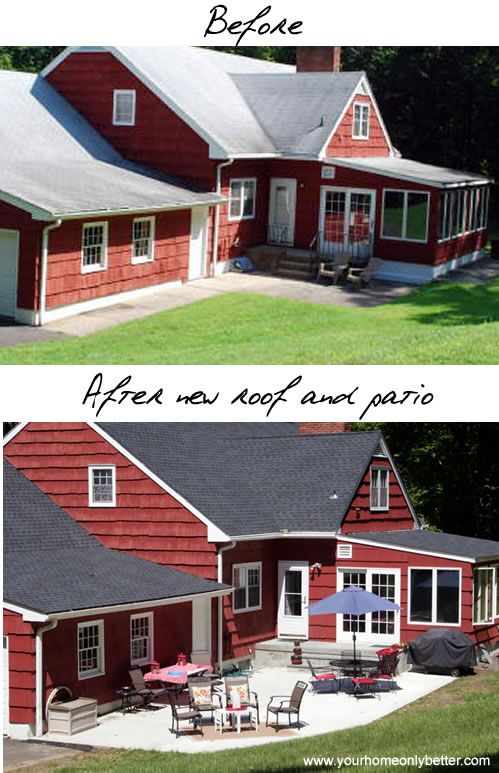 And yes, I'm leaving room for the new Father's Day Fire Pit (on the way!).
I'm amazed at how these updates made the house look younger and less tired. Do you have a favorite color to deck out your outdoor entertaining spaces?
p.s. – roof and patio done and a kitchen to go. Stay tuned…