When we first toured this house, both girls agreed on who would get which teen bedroom. A selling point, for sure! Originally, this bedroom was actually two small bedrooms. The previous homeowners had taken down a wall to create a larger room, albeit very rectangular in shape.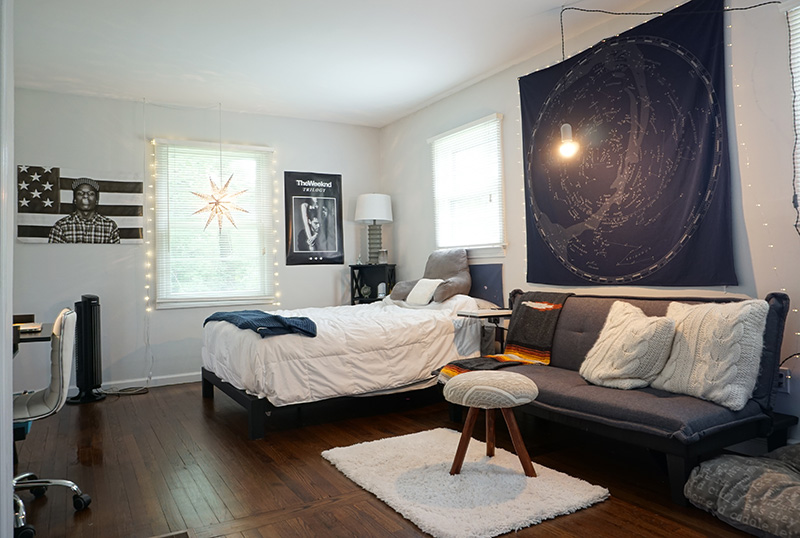 Perfect for a teen bedroom for a girl who feels connected to the millennial generation – which she barely made the cut off for. Note: the entire room design is her creation. She had a vision and I was thrilled to be able to help her see it through! Can't wait so see what she does with a dorm room next year!
But first, we had some work to do.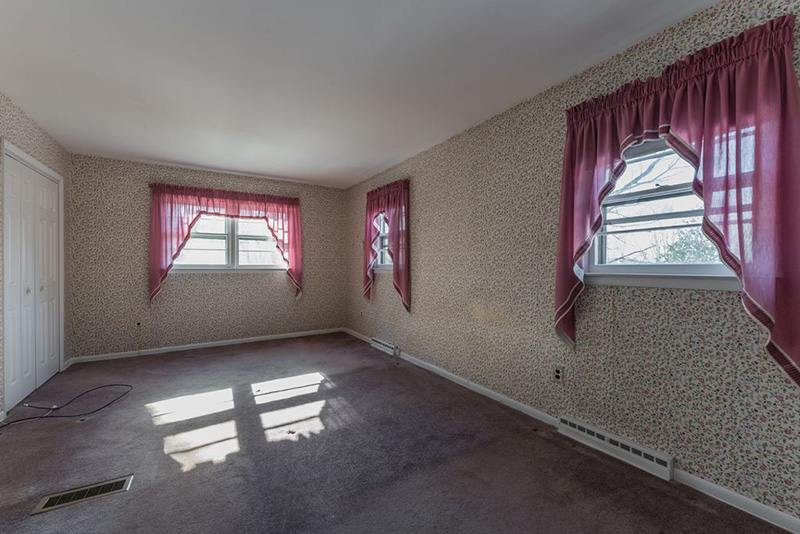 Teen Bedroom Renovation Plan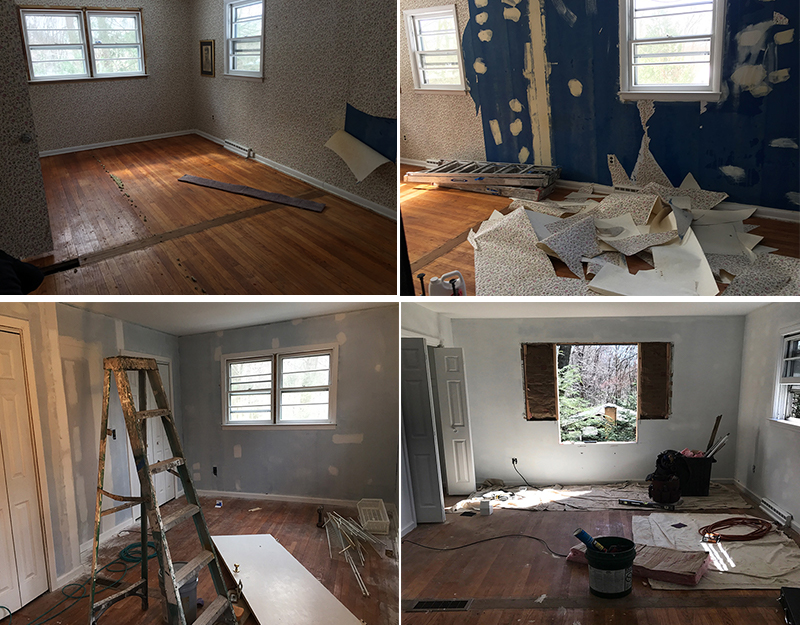 Top left: We were relieved when we found hardwood floor beneath the musty rose carpeting.
Top right: Pulling down the floral wallpaper exposed a bold paint choice, which required lot of priming (and wall repair – wallpaper hides all sorts of sins).
Bottom left: We sealed off one of the two doors to the room.
Bottom right: Lastly, we replaced one of the windows, stained the floors an espresso brown, and painted the walls (Benjamin Moore: American White).
The Results
I don't really see her much. This room provides a world away from the suburban life she is imprisoned in at the moment. Below are views from either end of the long room.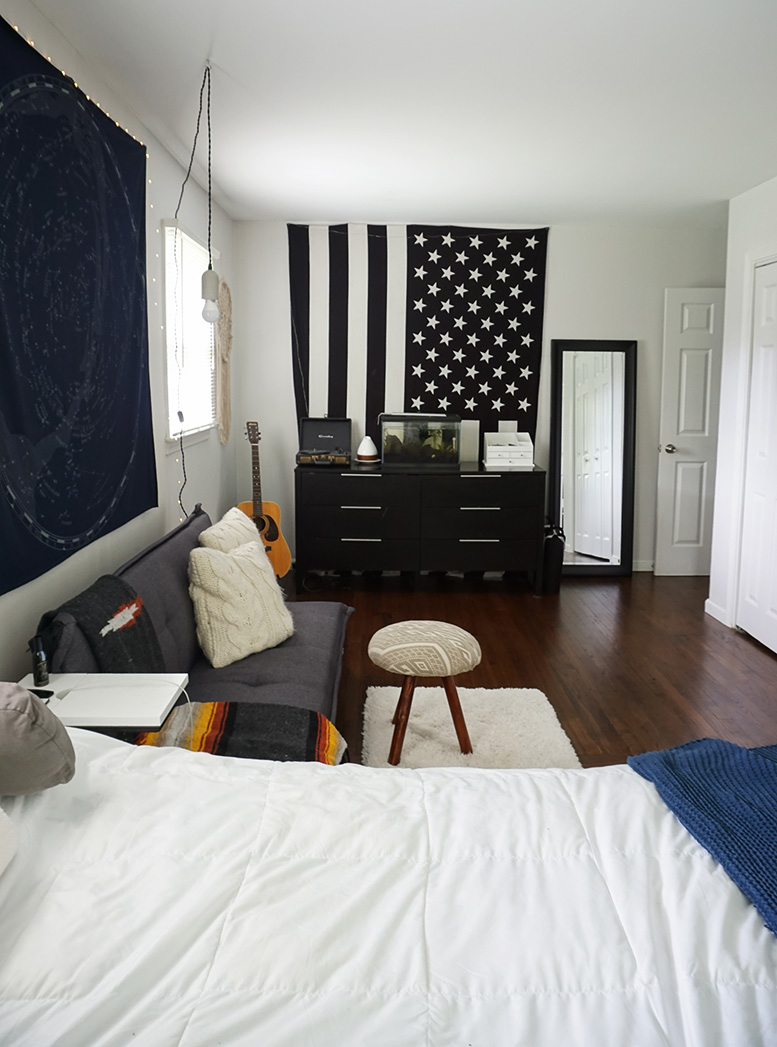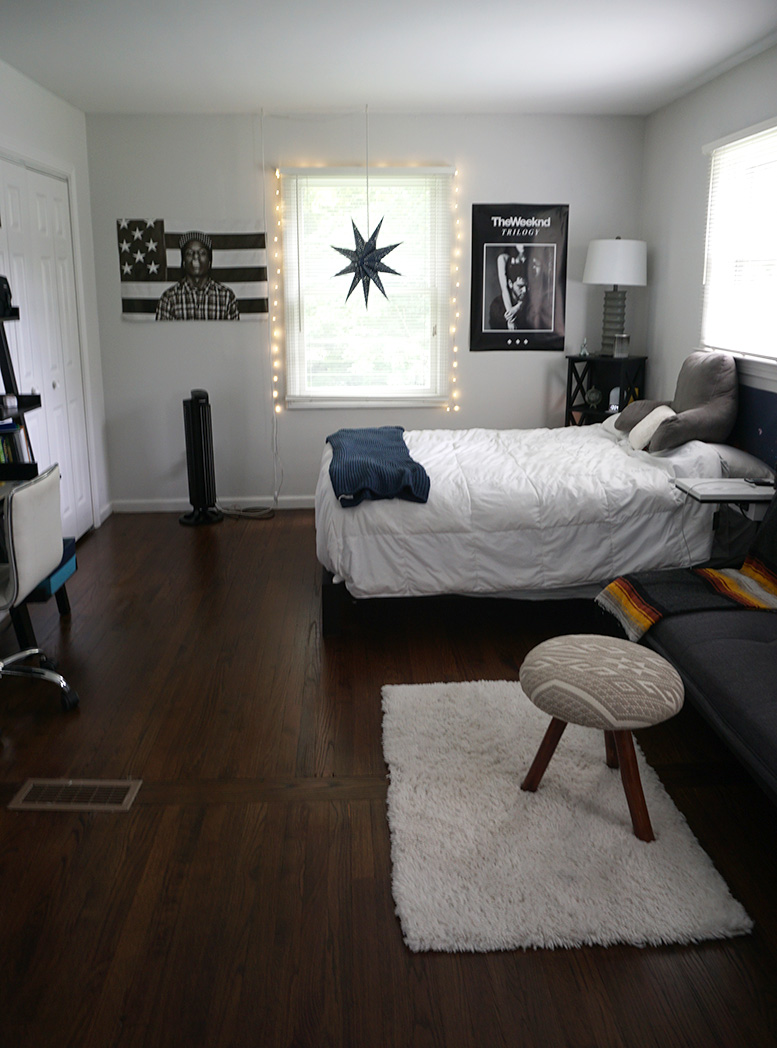 Functional Zones
While sleeping and dressing are basic functions for any bedroom, a teen bedroom also requires a hang out space and a study space.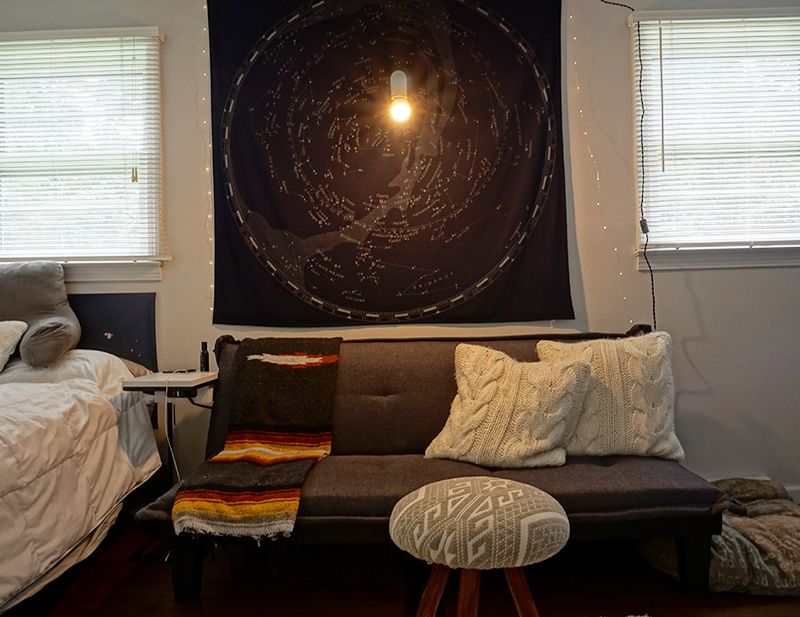 The futon above was a sweet find from HomeGoods and the desk and bookcase below were from The Container Store.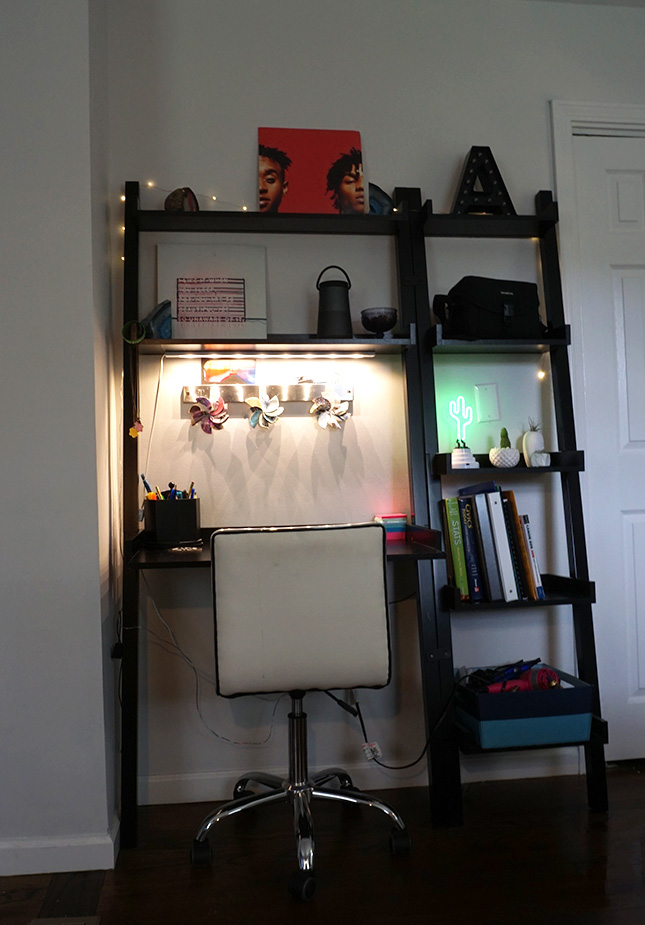 We added a lighting strip underneath the first shelf in the desk – although she seems to study elsewhere.
Lighting as Art Solutions
Her lighting choices in this room are cool (are moms allowed to say that?). The hanging star from Urban Outfitters is pretty day or night.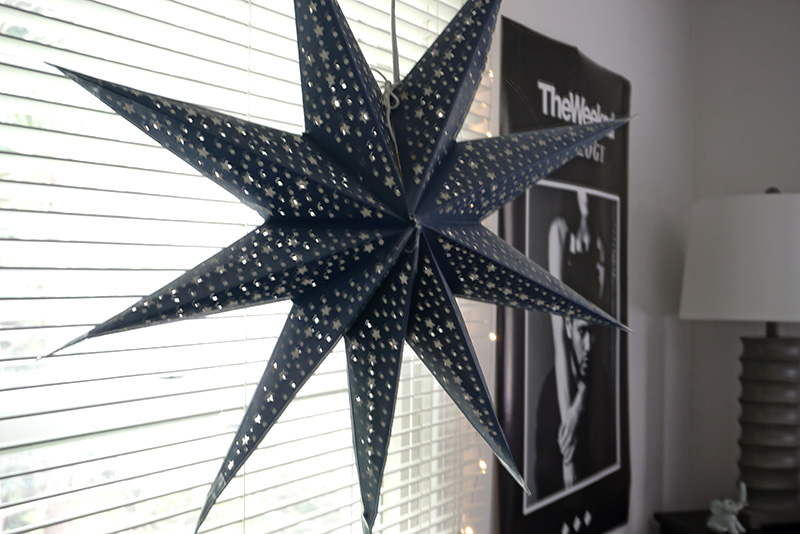 And the simple hanging (color-changing by remote) bulb is bright enough to light the whole room when needed with many other color choices to match her mood. I love how it plays off the tapestry.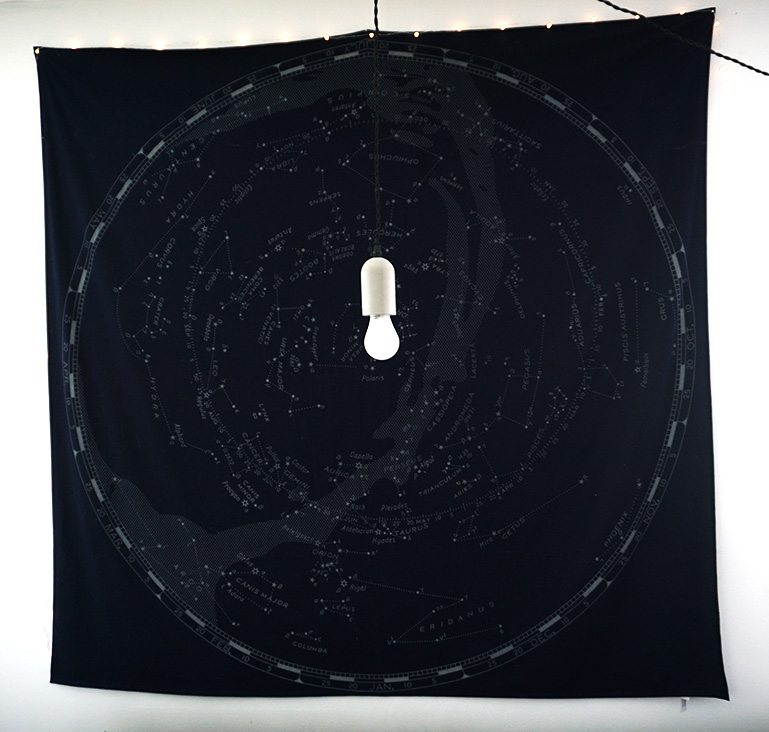 Before and After Shots
Here are some additional before and after shots of this teen bedroom.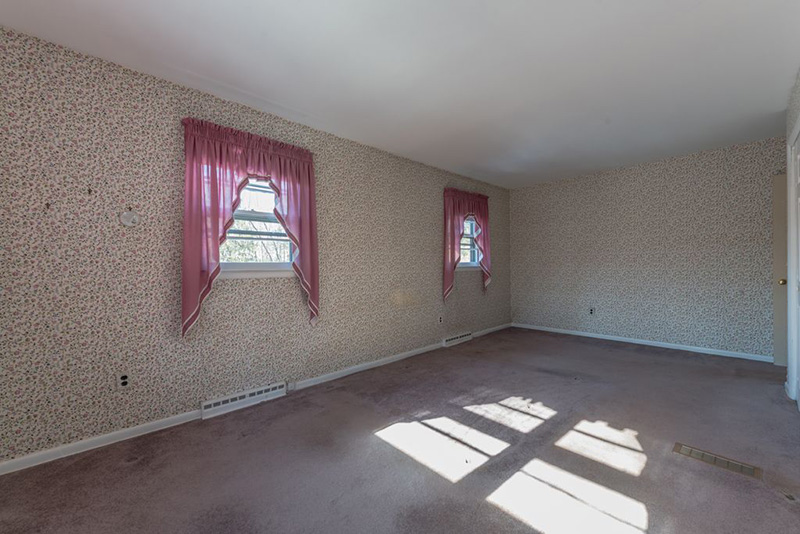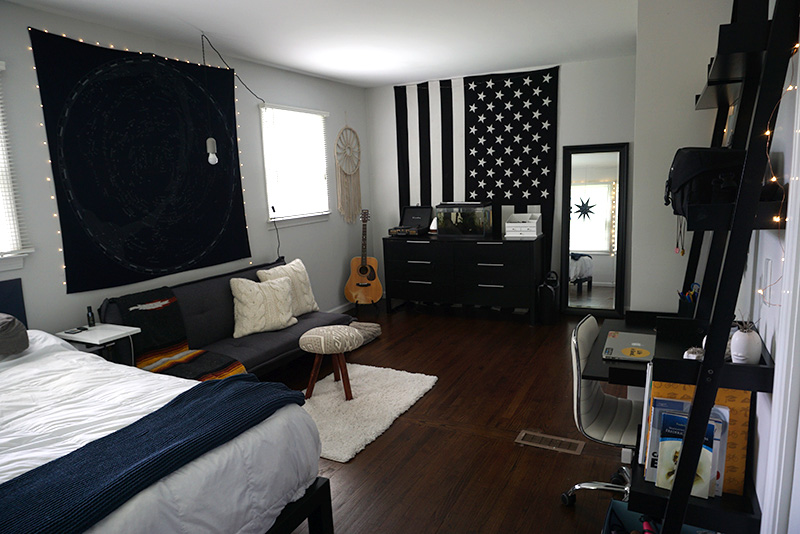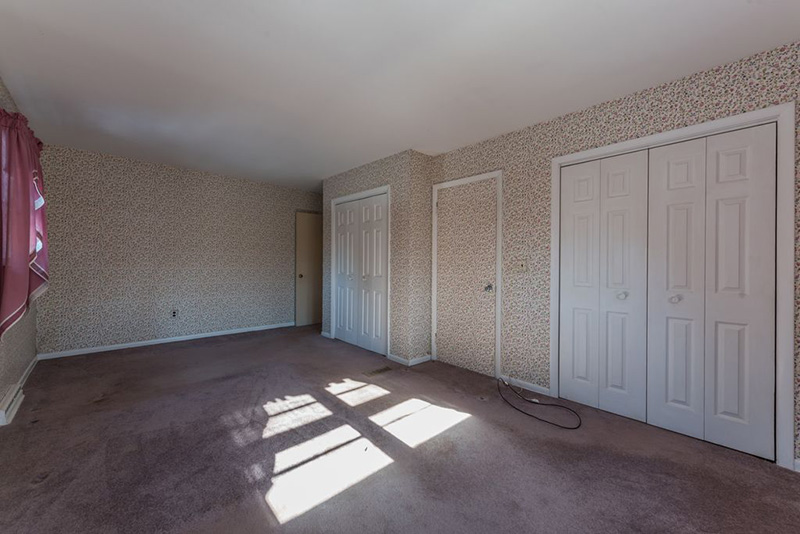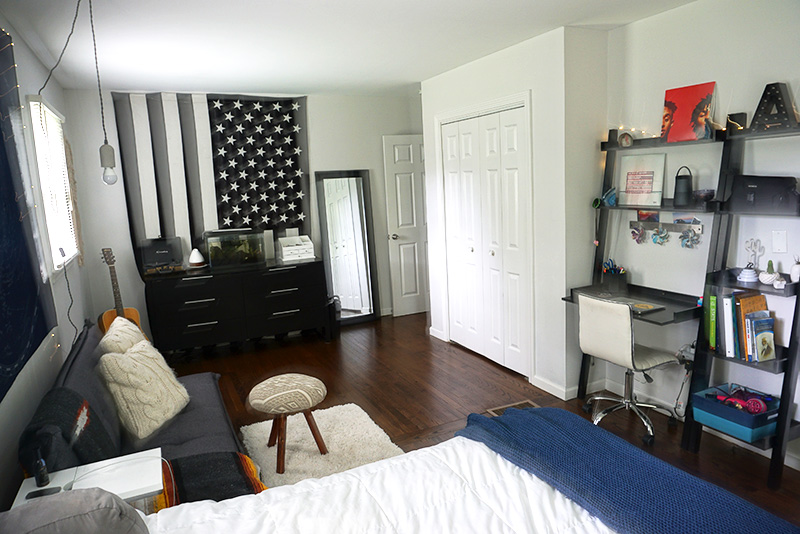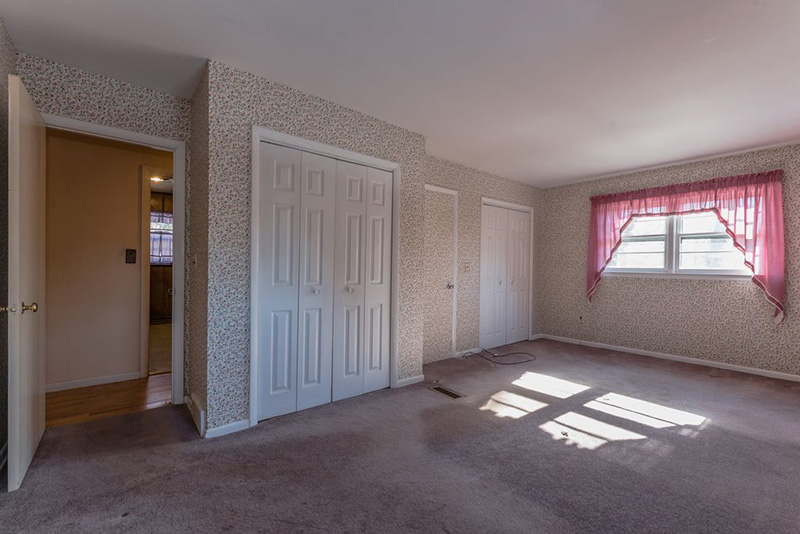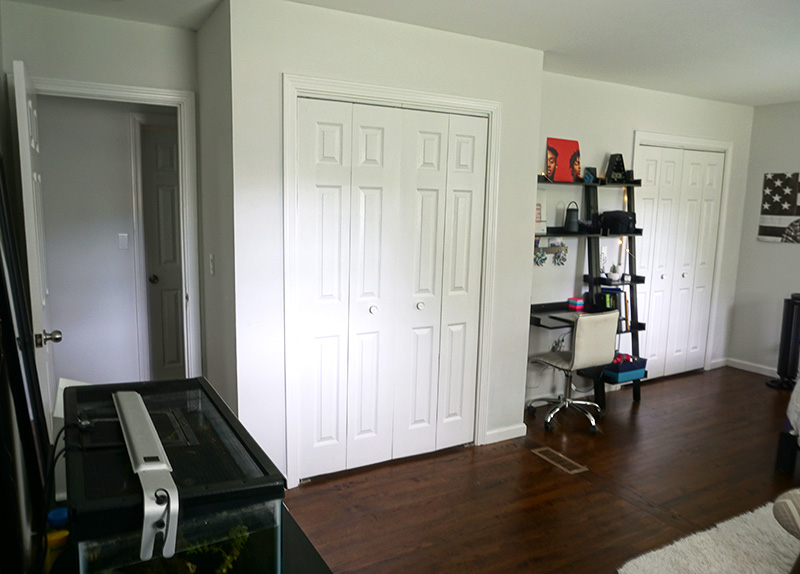 I'd like to thank my daughter for the "opportunity" to clean up her room for these photos. I promise I won't do it again. 😉
This post is part of the renovation series, as introduced in the "My As-is Home, Only Better" post. I'm excited to share with you. To keep up with the journey, make sure you're signed up!
And be sure to check out other Bedroom posts and kids and play room posts for ideas and inspiration!