I'm a lucky girl – I got to attend the 2015 Northwest Flower & Garden show last month in Seattle. While much of the displays were all about the plants (understandably) much of it was about outdoor decor as well. I was particularly interested to learn more from James Taylor (no, not the singer) from Ballard Reuse about how to turn old pallets into unique and amazing patio furniture during his presentation at the DIY stage.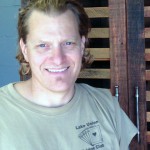 James is the lead designer with the new Ballard Reuse, and prior to that he was Lead Designer, ReVision Division, of the Seattle ReStore for four years.
He has a great eye for the hidden, and his pallet furniture is only one example of this (see more from his booth at the end of this post).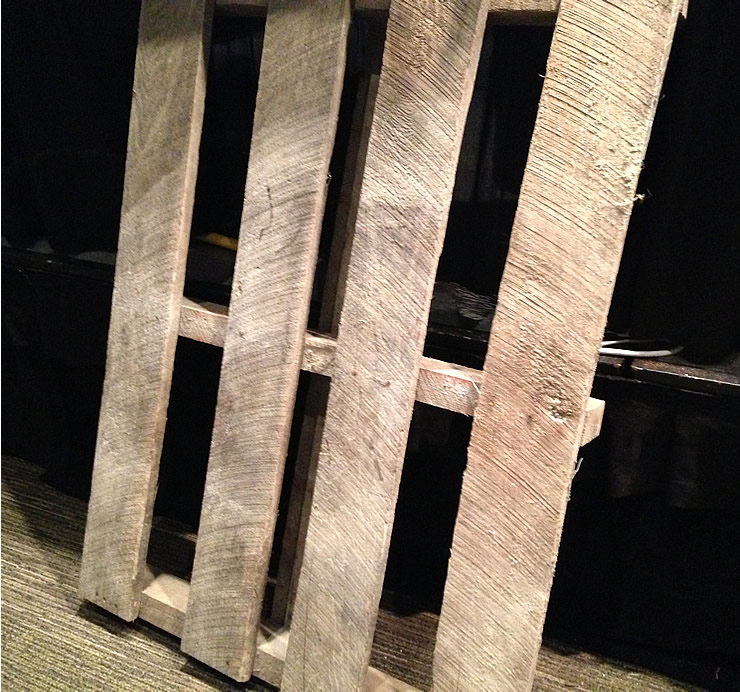 What sets his approach apart is his artistry. It's not just about making something new from something old, it's about learning about that old thing – the stories it can tell if you listen, and creating a one-of-a-kind piece of furniture. He doesn't mass produce pieces. He measures based on specific need. Short or tall? Make a seat that fits just right!
He keeps his tools very simple. The intent is not to neutralize the wood's story, but bring it out.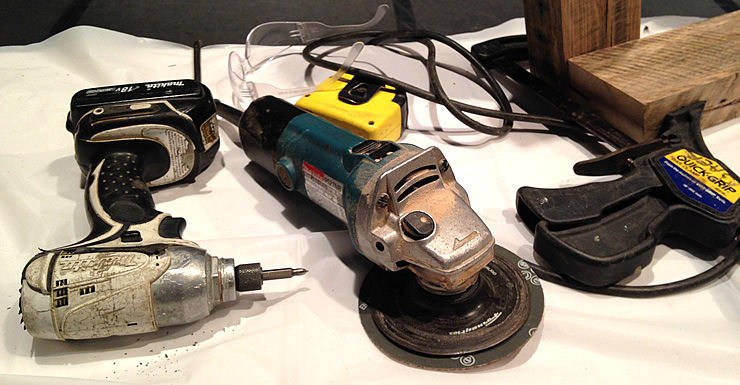 The key is to select the better quality solid pallet pieces and work them down to a surface you could put a baby's bottom on (his words).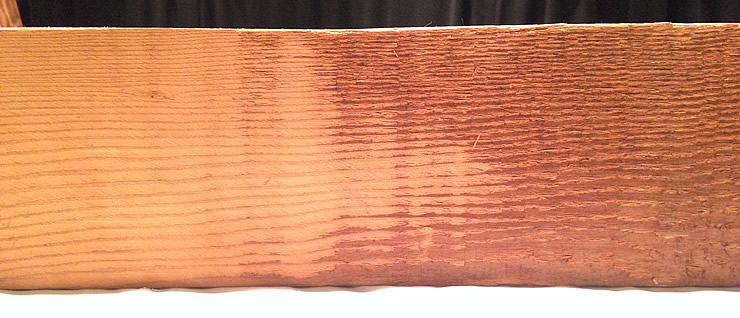 Here is one example he brought along. A beautiful, sturdy dining bench that tells its story in the natural grooves and markings still evident.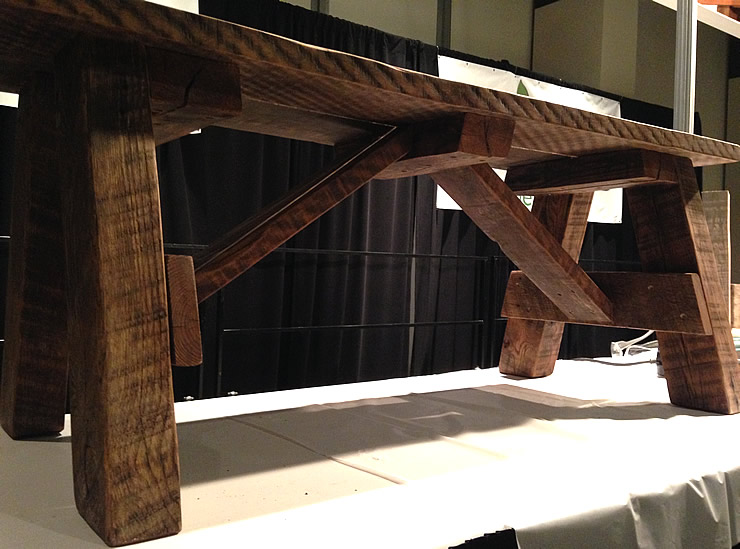 Here's another smaller bench.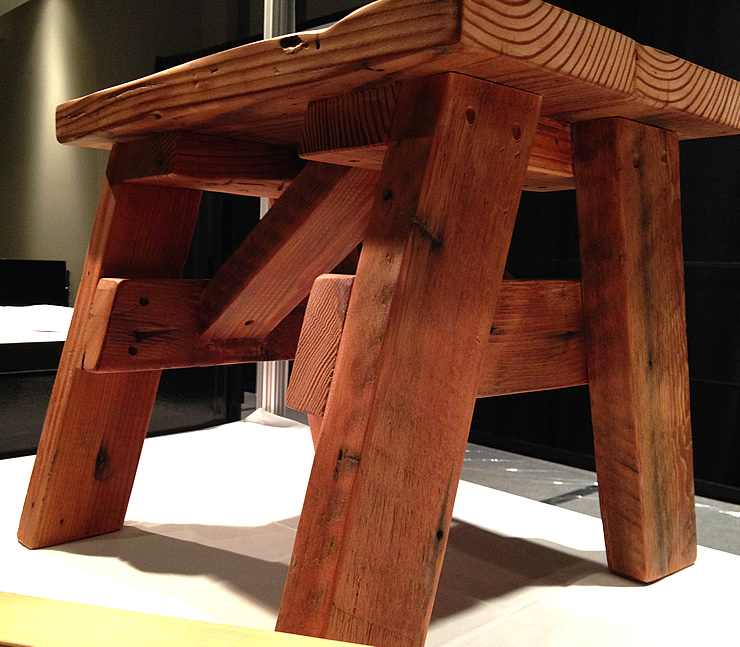 I love the rustic simplicity of the design.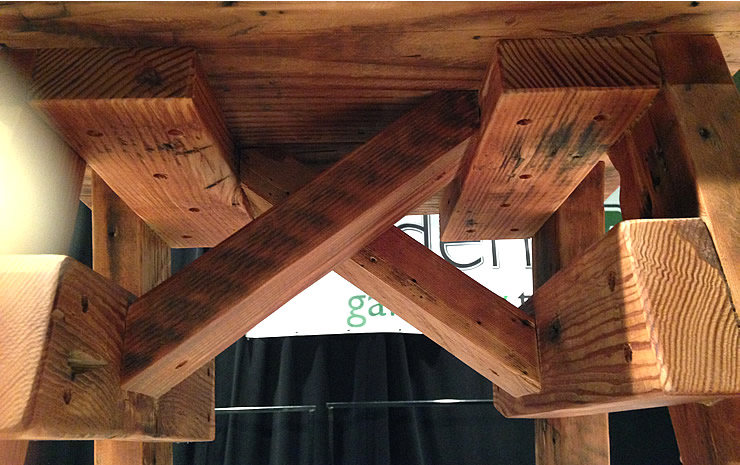 In fact, I found a photo of the entire patio dining set on his Facebook page (among many other gems!):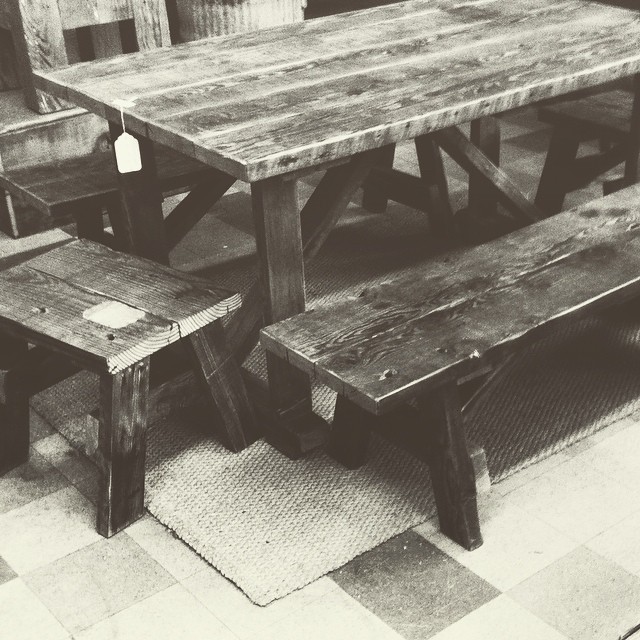 I encourage you to follow him on Facebook and Instagram for more project ideas.
I also visited his booth at the show. Wow. Just wow!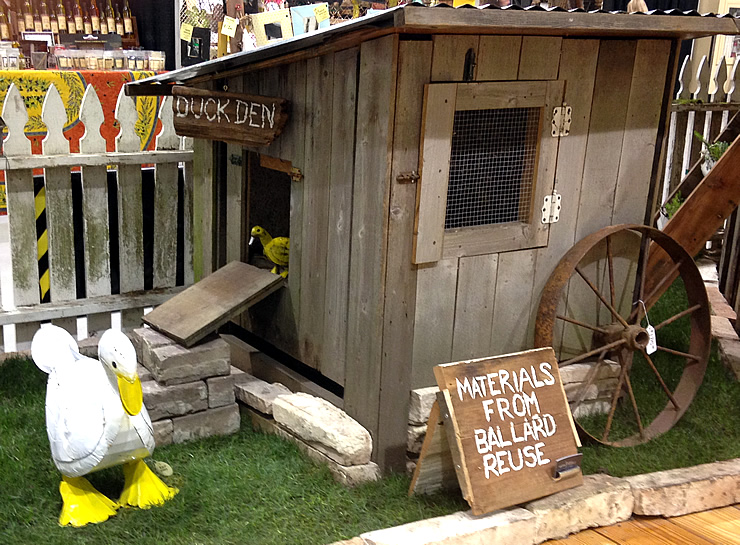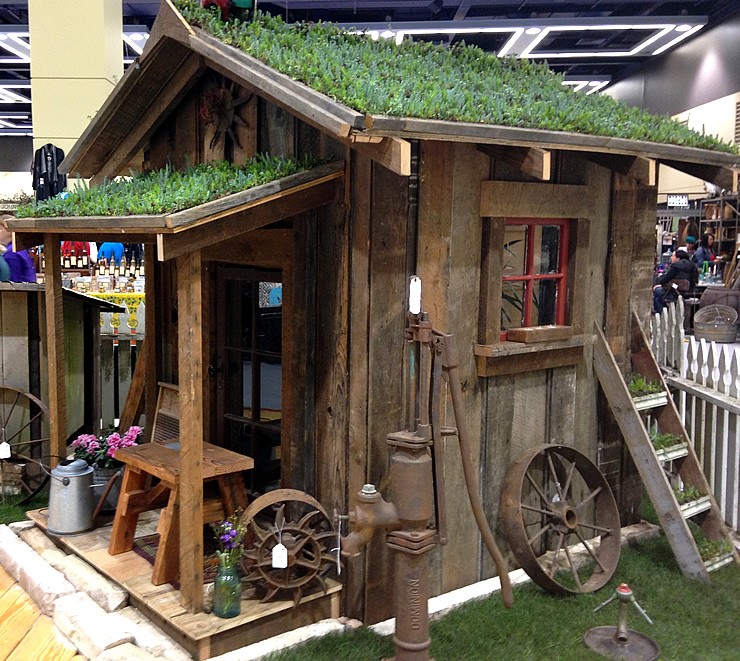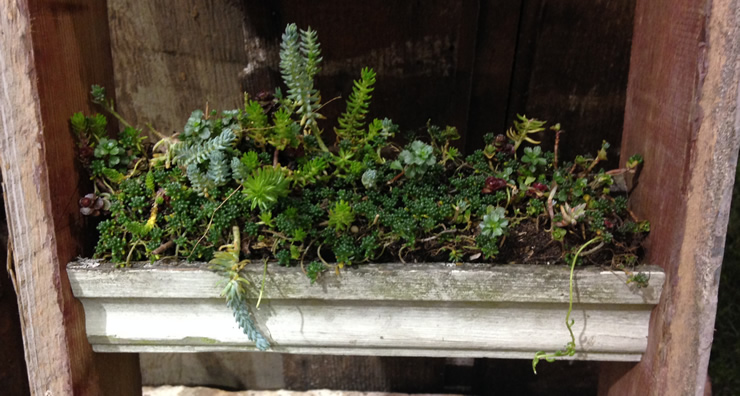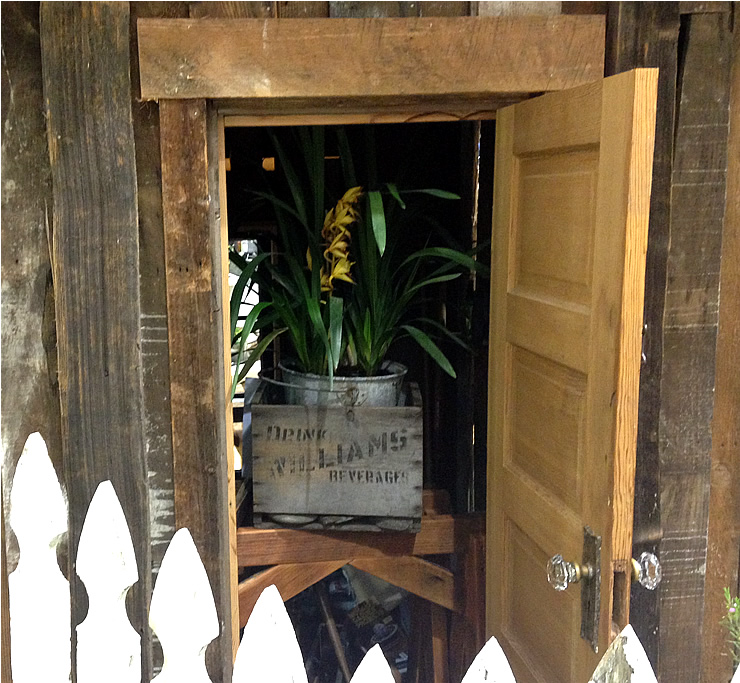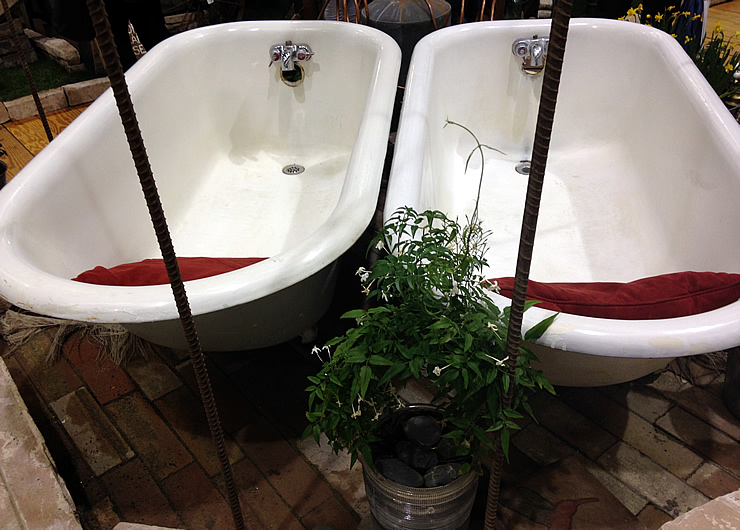 Hope you found inspiration in his approach and ideas!