Once upon a time, there was a wonderful woman who loved her husband and cared for him daily through his six-year illness. The family's love was such an inspiration to others, that after he went home, those around her wanted to do something to make her feel better and give her strength. Friends, family and community came together to give her an unexpected surprise – a brand new master retreat.
Armed with her inspiration art piece, favorite color and Pinterest board of wishes, her friends arranged for her to visit a friend out of town (how sneaky) and organized a spectacular bedroom makeover party. And it was a party!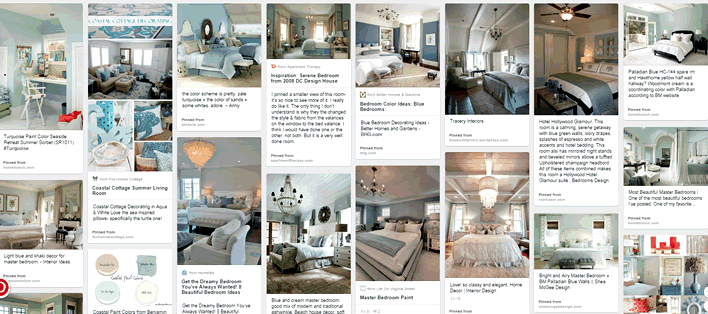 With only two days to make it happen, her friends painted, assembled her bed with new mattresses, hung new curtains, and accessorized her bedroom and bathroom in soothing Palladium Blue (B.M.) for a peaceful retreat. They ate bagels and donuts and worked with joy and purpose! Here's the behind-the-scenes video (with room shots after the video).
We painted her dresser to display her inspiration art piece and Bens Bells.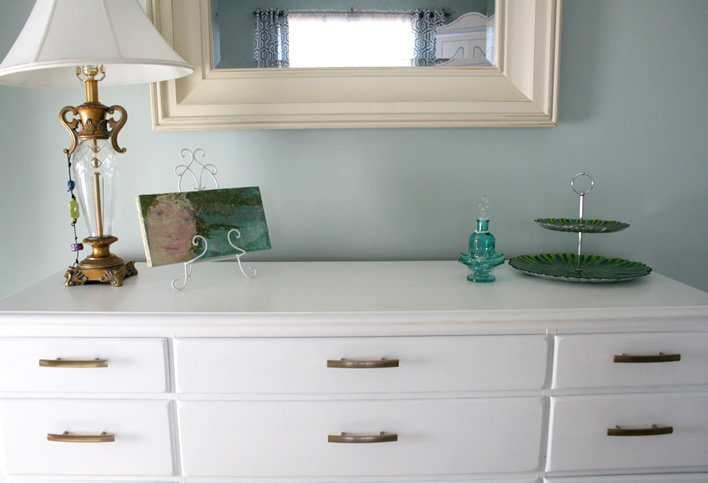 Sunshine is the perfect accessory for this room!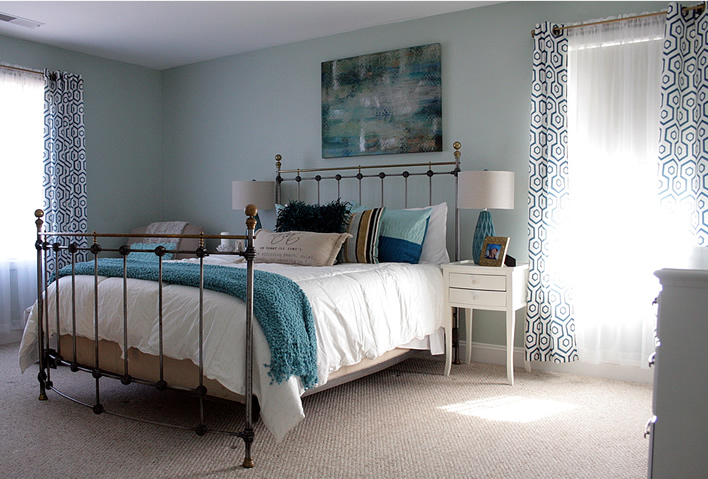 Can you guess where most of the accessories came from?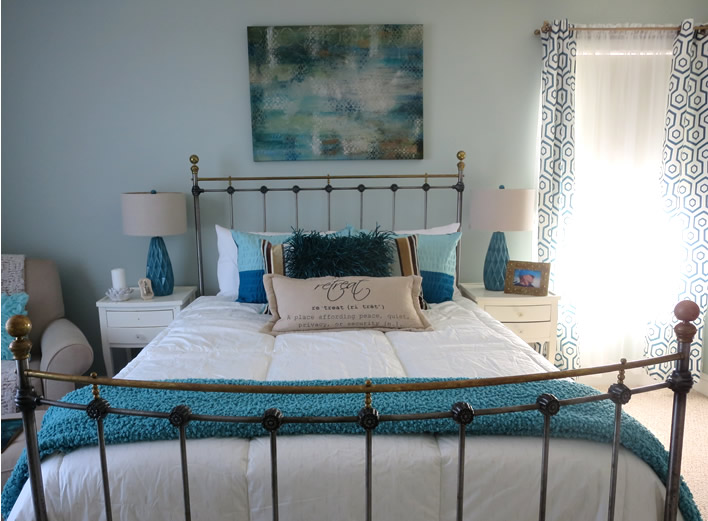 A perfect place for morning coffee.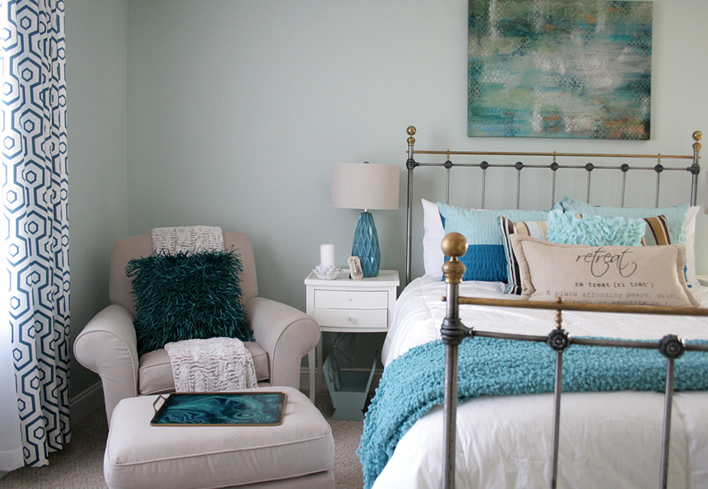 Or read a book.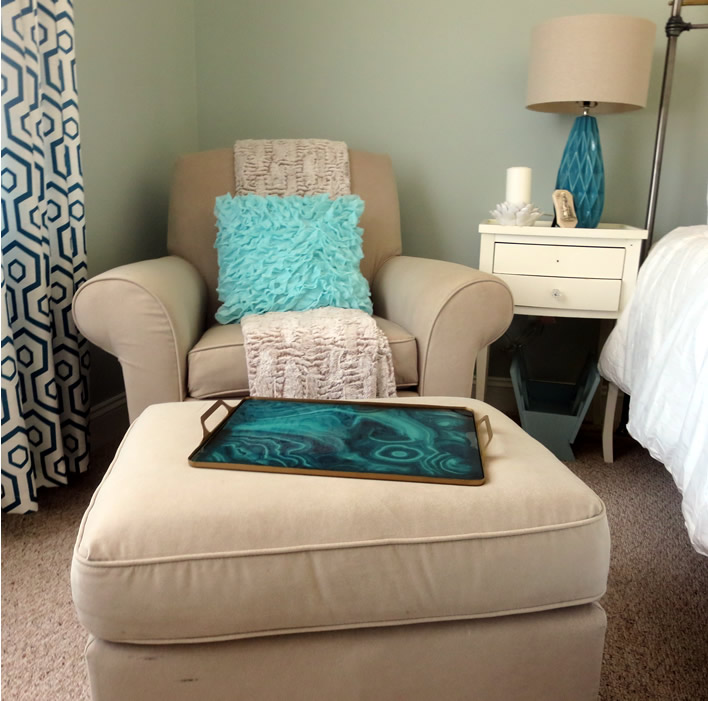 These are not empty frames. They're personal messaging opportunities!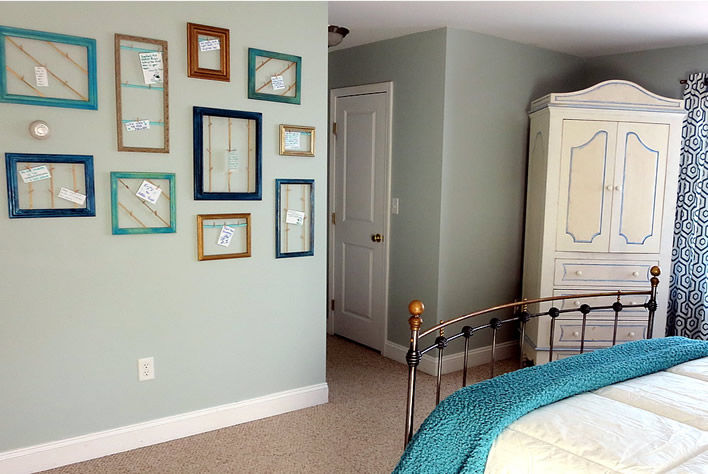 Mini clothespins on ribbons remind me of gentle birds on a wire.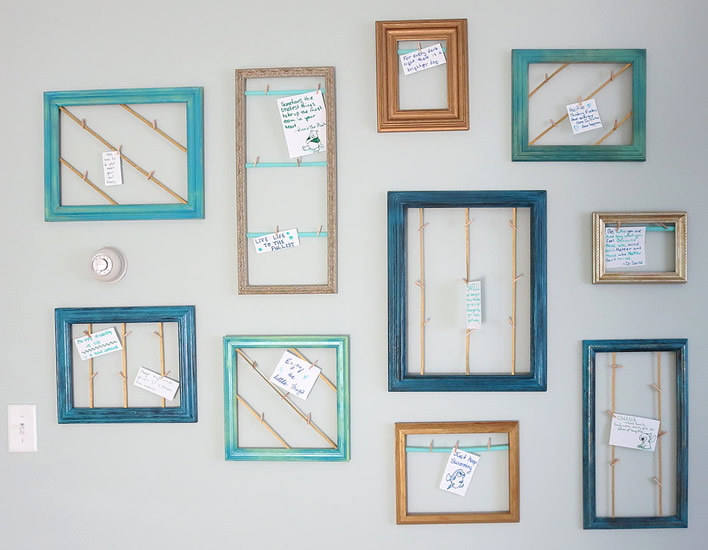 The bathroom was painted as well.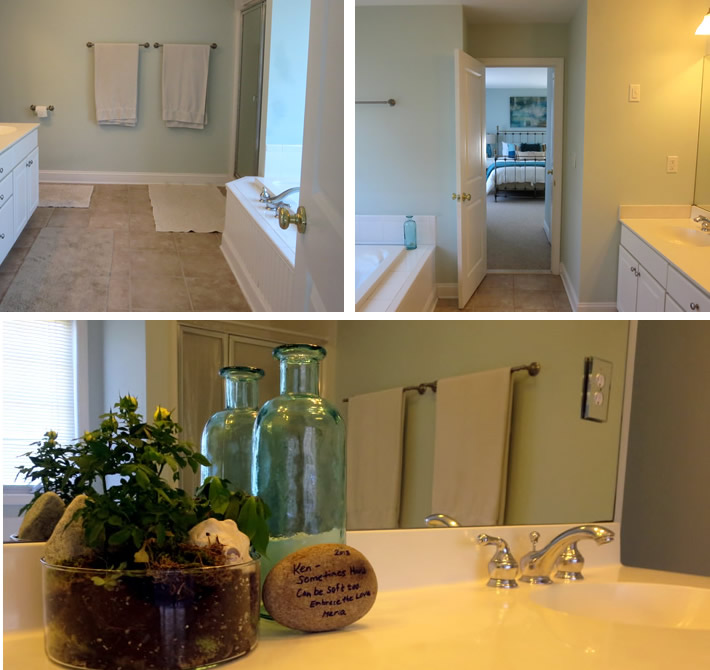 I think I can speak for everyone involved, that it was an honor to be part of something so special. If you know anyone who has been touched by cancer, please consider getting involved in Relay for Life.
This project is just a small example of how together, we can do big things!