Setting a holiday table should be fun. Pull out what you have an play with it. Use a color as a common theme through your tablescapes (as talked about here at HomeGoods). Or simply mix and match things you find at home.  A repurposed holiday tablescape has no rules. Use what you have in different ways, from lights, to vases to placemats!
No need to take this seriously – play a little!
Lights
You can never have too much ambient light – it sets the mood with the flip of a switch!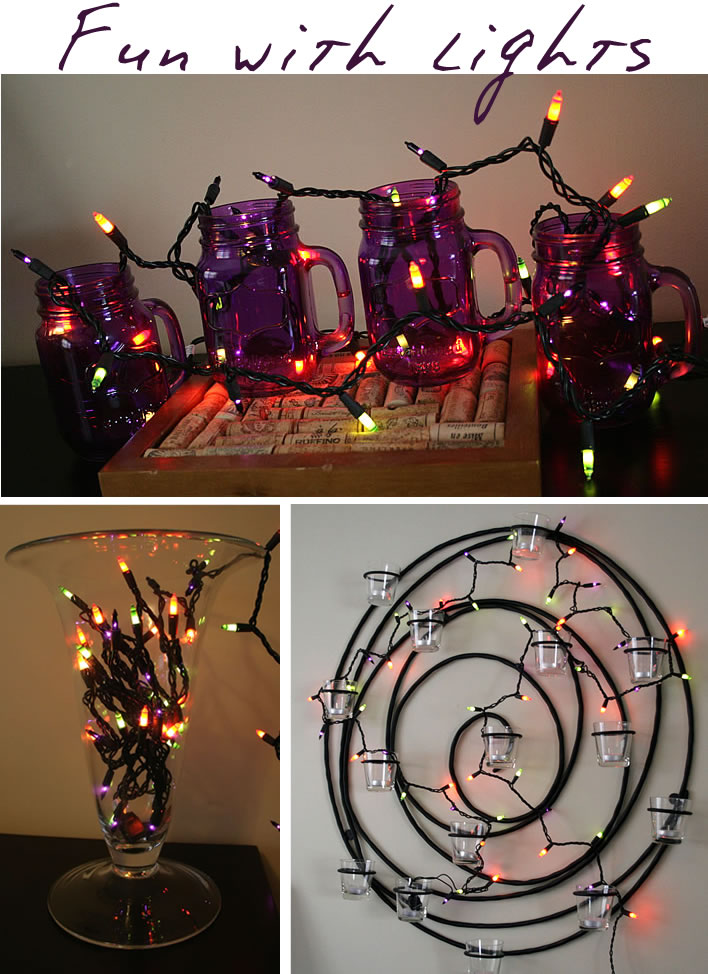 Vases
Big or small, alone or in a group, vases can make interesting statements. Mix textures, colors, finishes.  Or simply place a row of matching vases on a sparkly mat for instant gratification.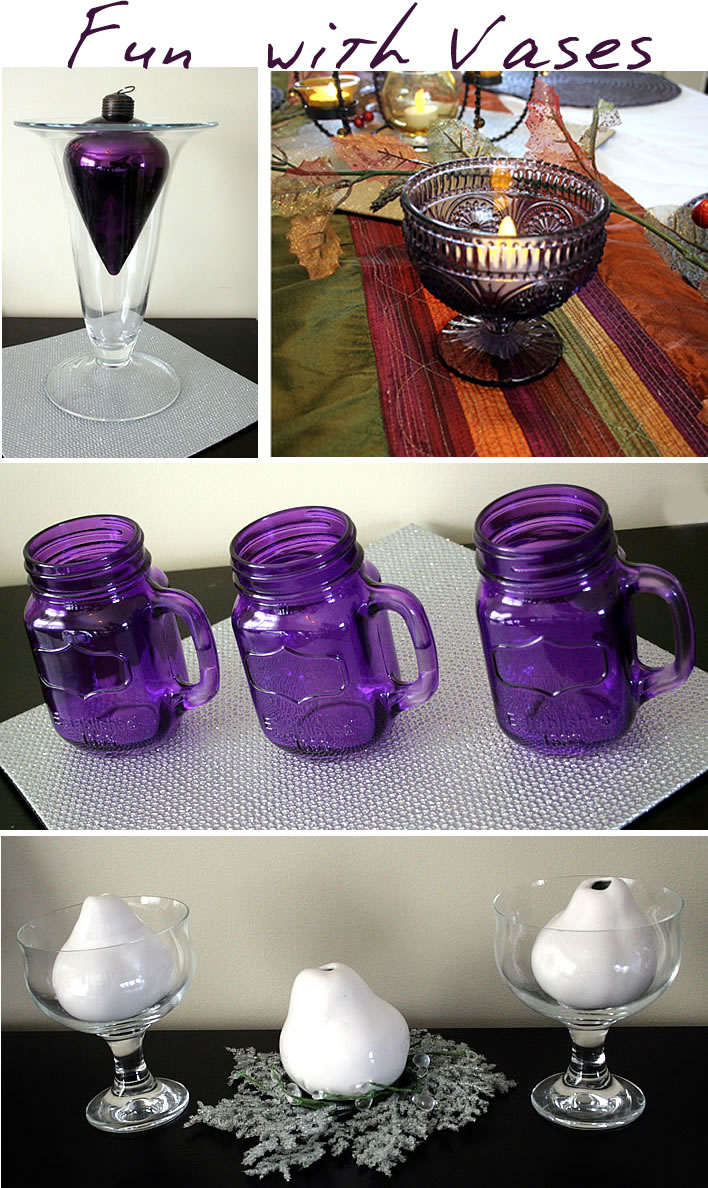 Placemats and Runners
Placemats can make a great table runner, or add a layer of texture to an existing table runner.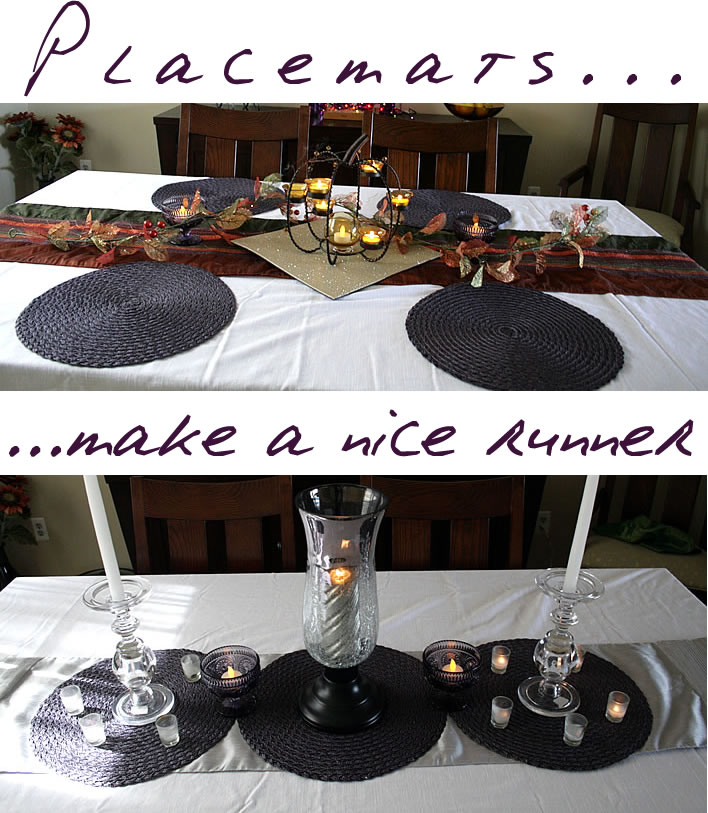 There are no rules, well…except one. Leave room for the food.
Set your table a few days before a big holiday meal so you have a little time to play with your tablescape. It's surprisingly inspiring, and fun!
And as my Mom always told me, "If you can't cook well, present well."