We finally updated the basement laundry area, now dubbed "The Laundry Lounge!" We had to work around the ugly cement floor, drop ceiling and limited lighting. It just took a little paint, a new indoor/outdoor rug, and practical yet pretty accessories from HomeGoods!
Without further adieu, here you go!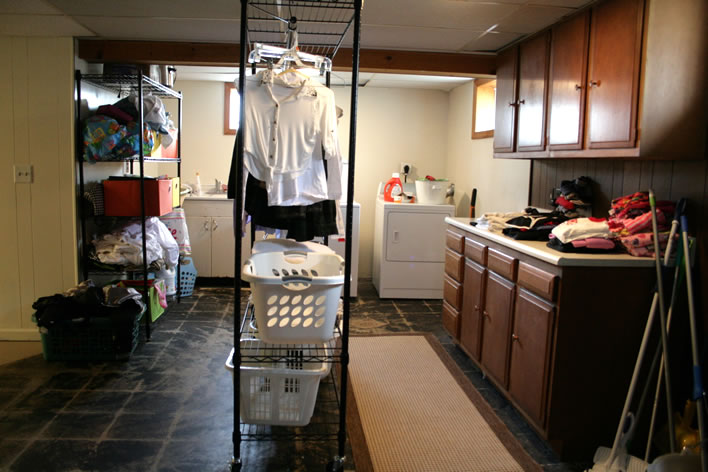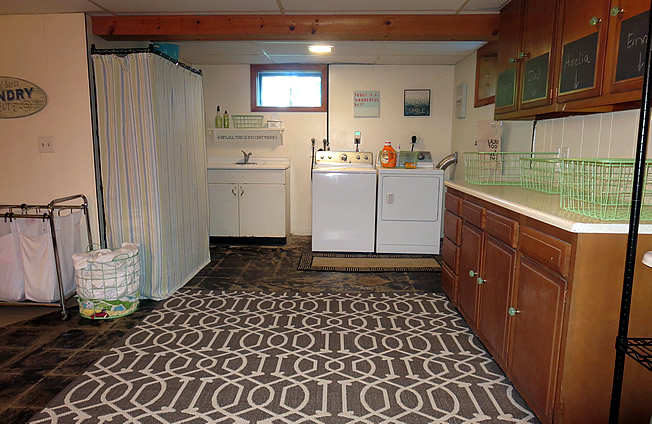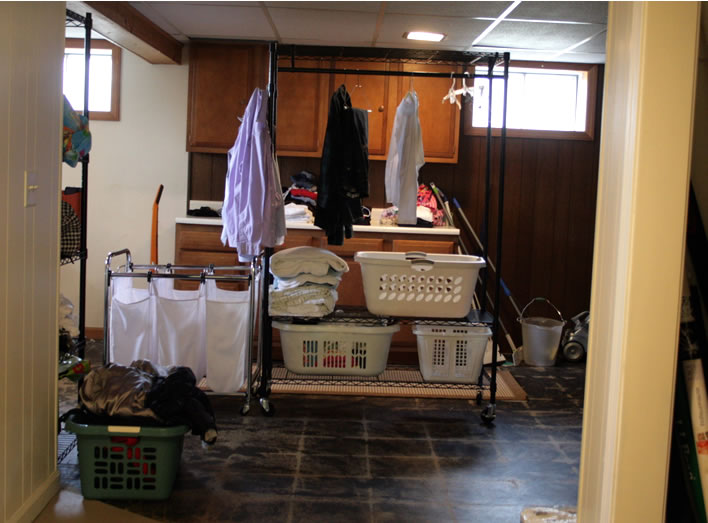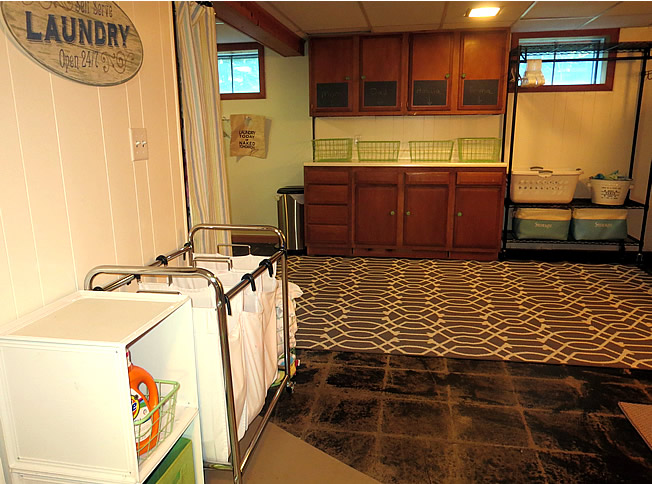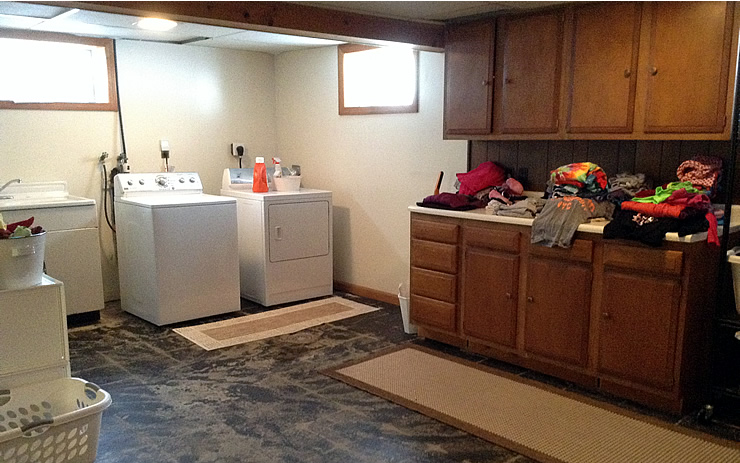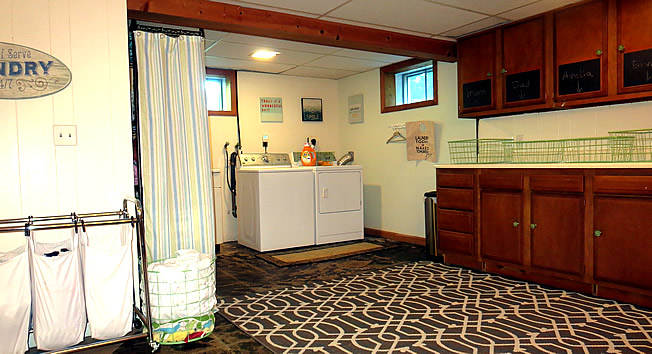 As a bonus, I had room to sneak in a meditation corner!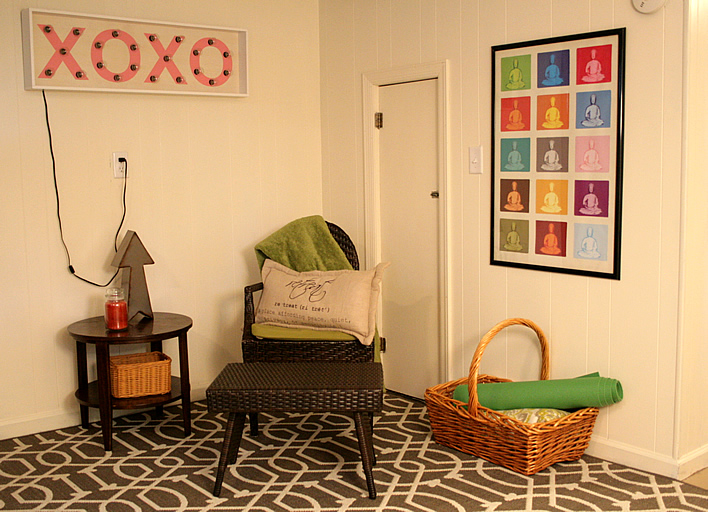 For more basement laundry ideas, visit my Pinterest Board!