Weather permitting, my husband and I walk the dog every Sunday morning. Even though we take the same 2 mile path, we discover new things along the way, such as colors as written about here. With the leaves down the tress bare, we suddenly noticed shapes in the trees, not unlike finding shapes in clouds.
So for fun, I thought I'd share my interpretations with you, and maybe you can help me with the last one (wink, wink).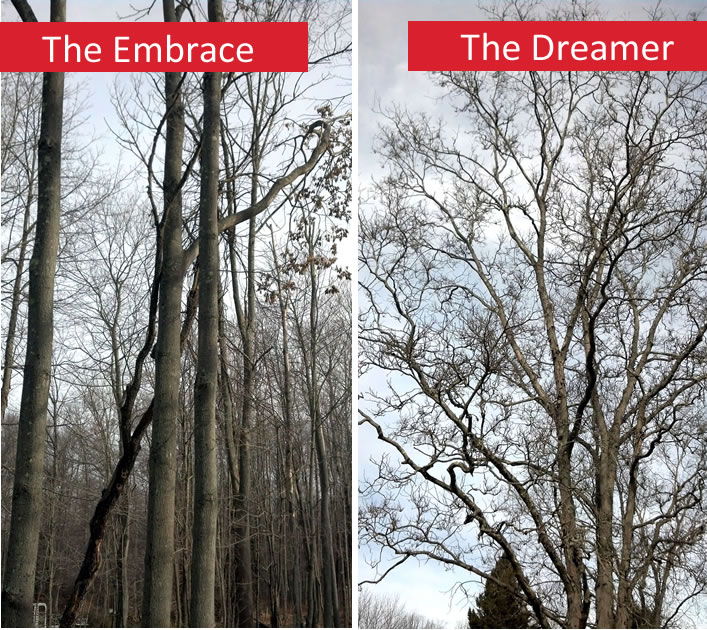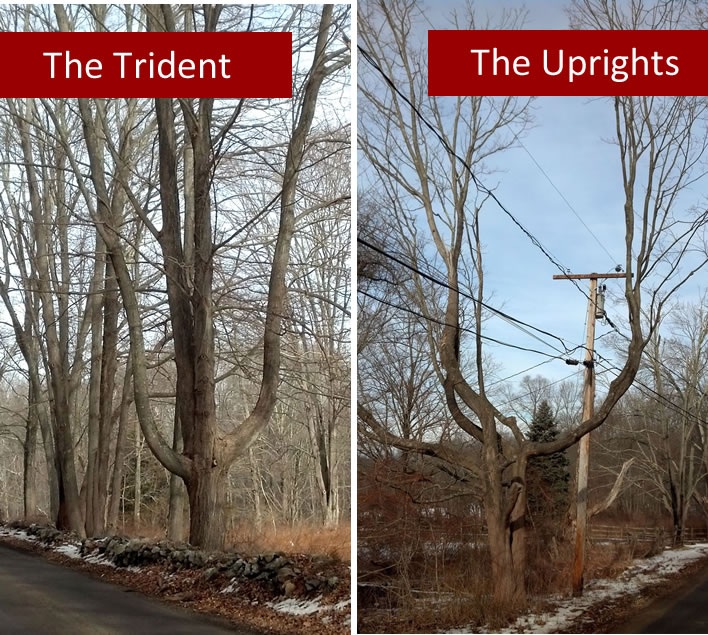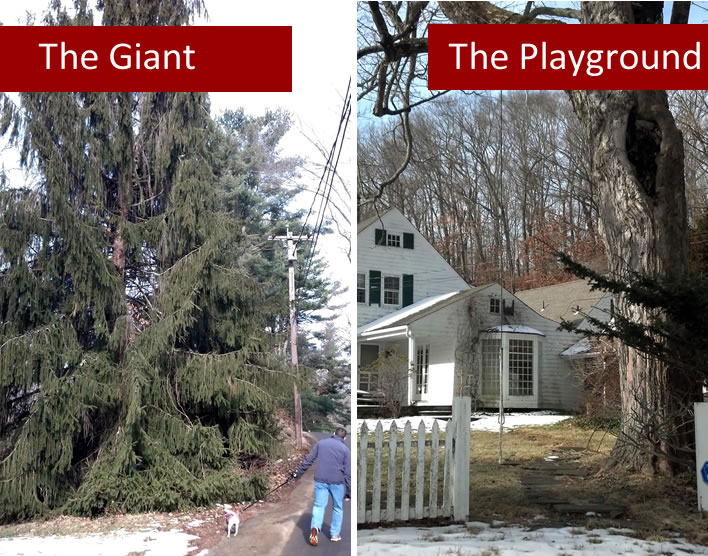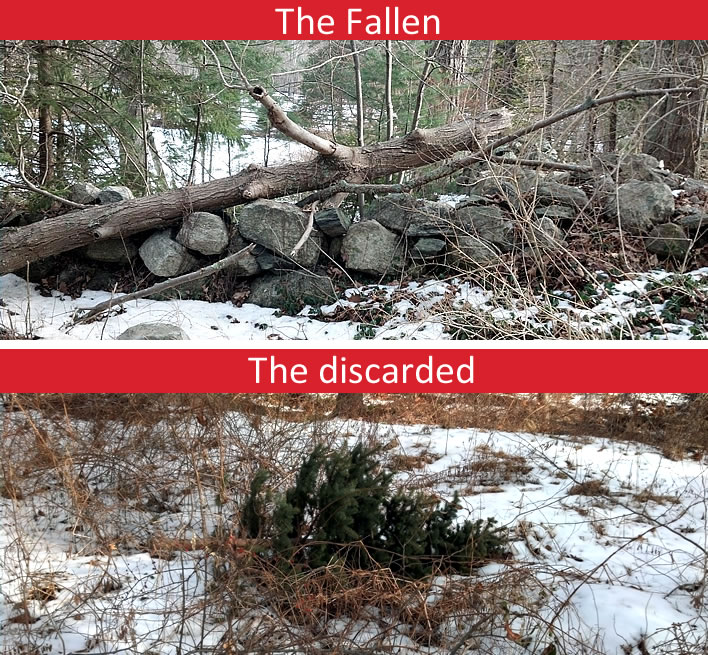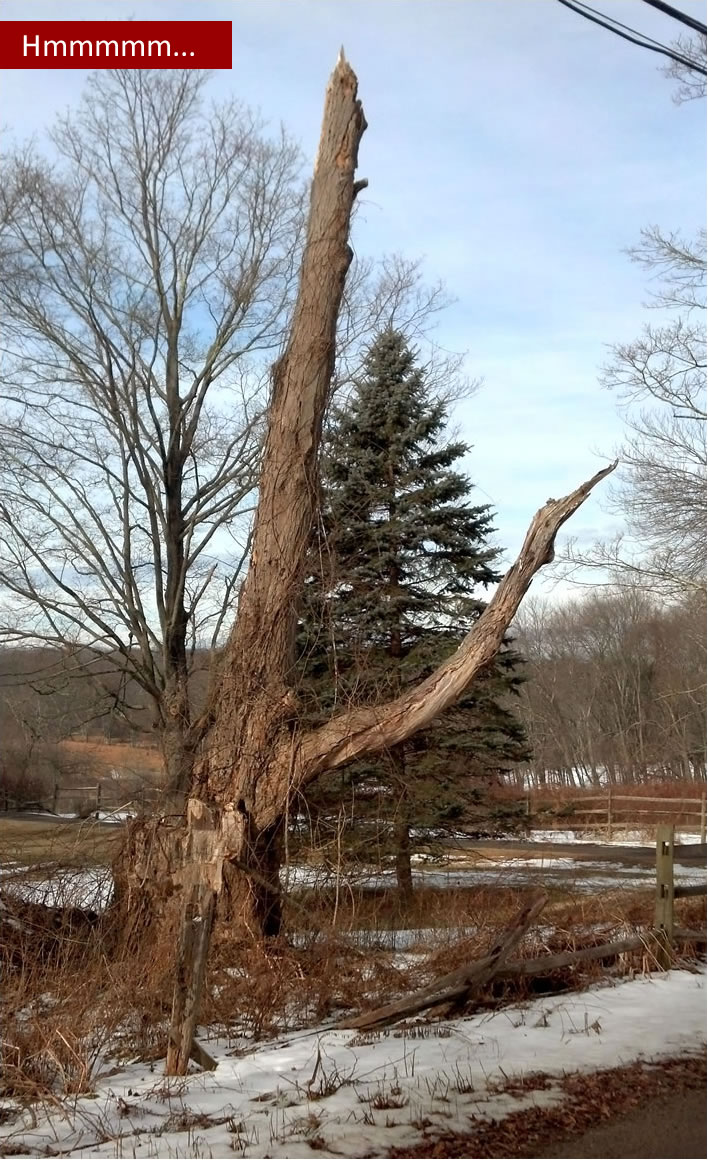 Have a restful Sunday everyone!