Got teens? Then you know. Bathrooms tend to be a losing battle when it comes to tidiness. The struggle is real. I had faked a bathroom remodel last year (see here) but there were still two problem areas.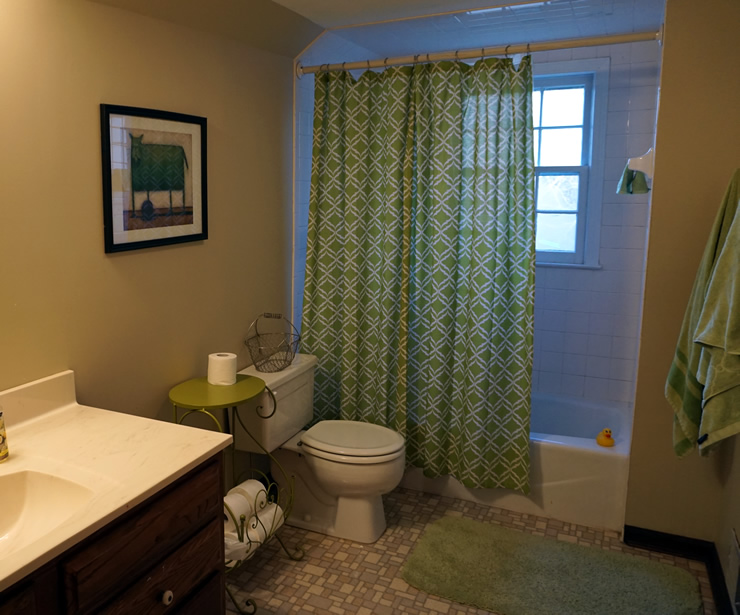 The trash can, and the toilet paper (there is no roll holder).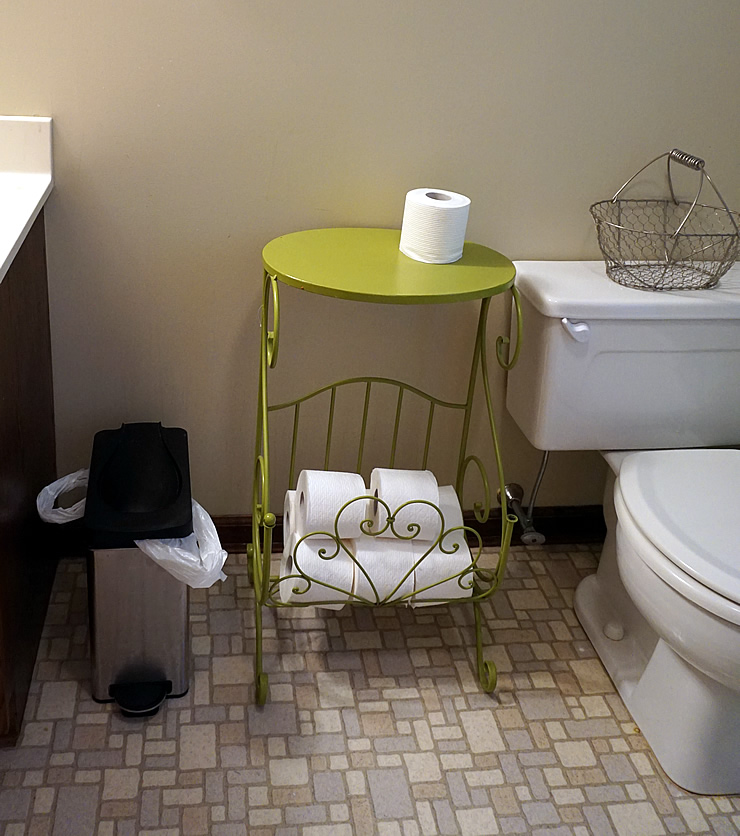 I honestly don't know what is so hard about stepping on a pedal to open a trash can. But apparently, it is.  The nice folks at uncommongoods.com had a smart solution – the Urbano Eco Trash Can! It's a recycled trash can that stores extra bags, and is an easy shot (no footwork required). I love that it's so easy to take out the trash and keep on going!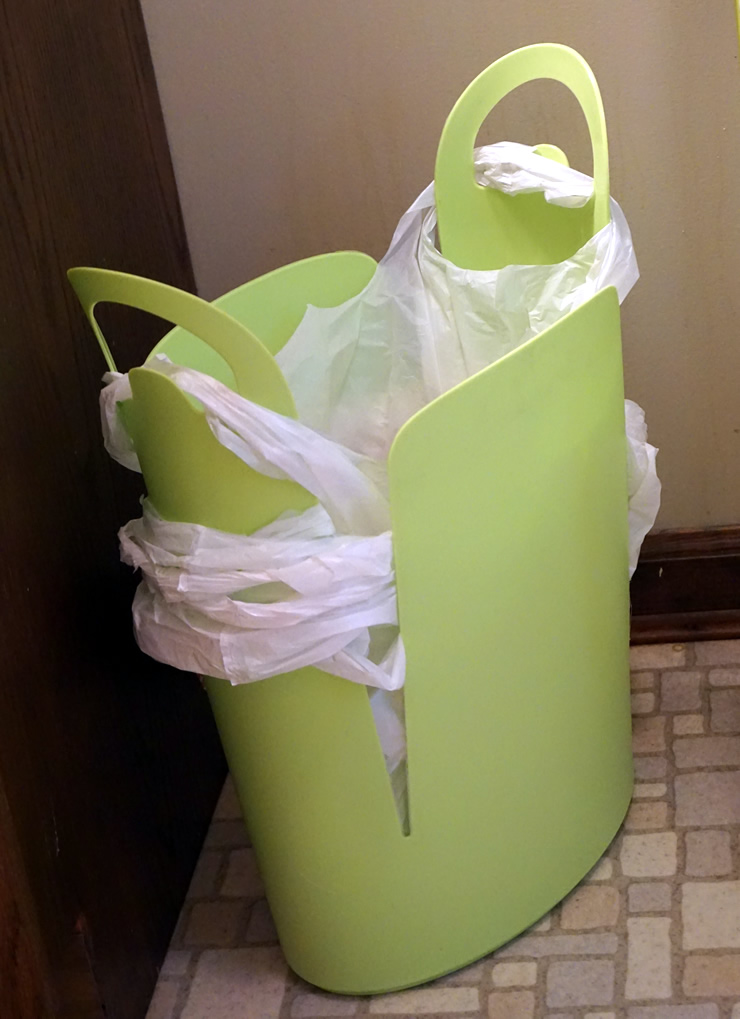 Because there is no toilet paper roll holder, another smart solution from uncommongoods.com was the Paper Pot. Much more attractive than an assortment of rogue rolls. It works with tissues or toilet paper!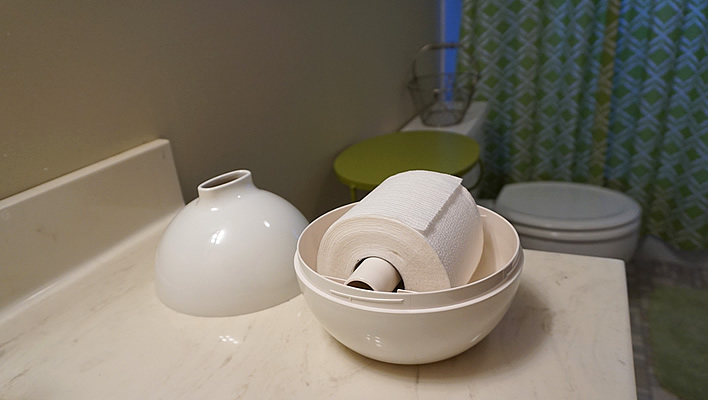 Just a couple spares in a basket, and the room looks a little happier.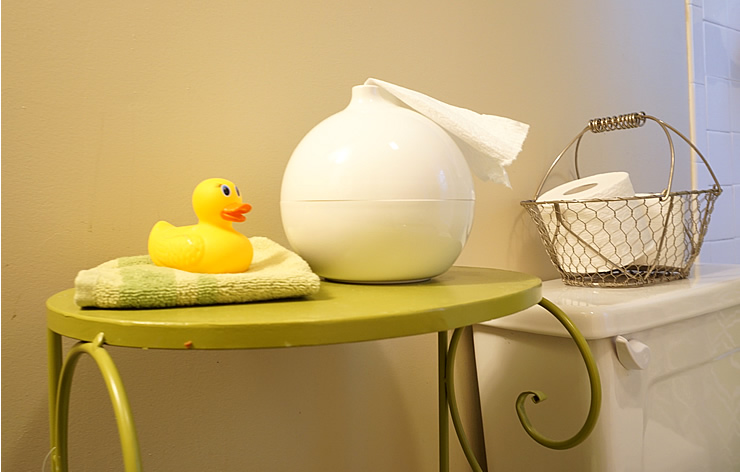 A much better solution! I love it when form and function meet!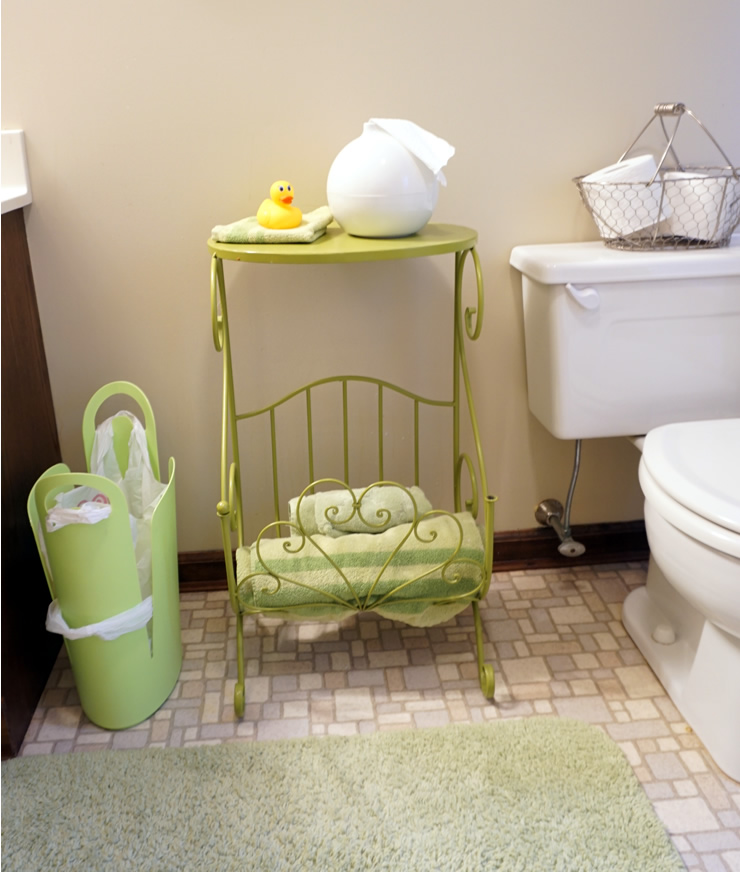 Sure, we'll still get around to really remodeling this bathroom some day, but for now, it's working just fine! For more uncommon decor solutions, visit uncommongoods.com!
Note: I was provided products to write about, but the opinions are all mine.