I'm at it again. Sharing yet another quick and easy chicken recipe. This time, for the grill!
This one was extra convenient because I was rushing at the new-to-me grocery store and could not find the marinade aisle (grrrr). As luck would have it, my always-hungry husband had just emailed me a new recipe to try (don't know where he found this one).
So I tried it. It's very easy , and very tasty!
First, the very few ingredients (which you probably already have on hand):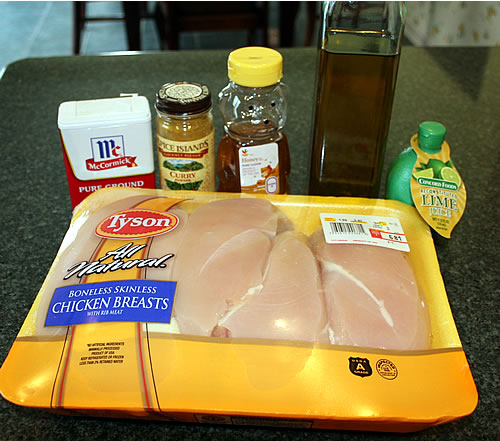 The Ingredients:
Chicken Breasts (ok, that was obvious)
1/3 Cup honey
1/4 Cup lime juice
2 TBSP curry
1/4 cup olive oil
1 TSP black pepper
Directions:
Mix marinade in a zip-lock bag
Add the chicken, and let it marinade in the fridge for up to 12 hours
Grill the chicken (about 7 minutes per side)
Seriously…that's it!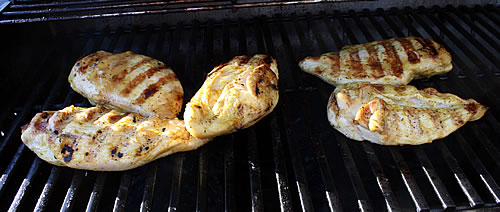 Presentation
Grilled chicken is the queen of the casual dining ball!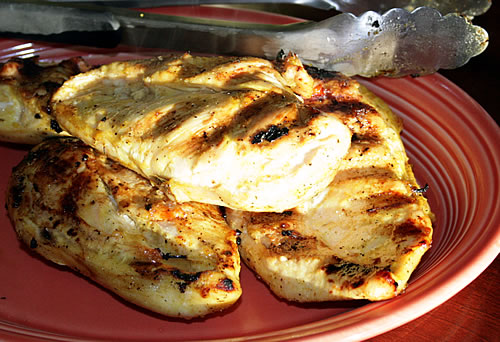 Pair the chicken with colorful corn on the cob and some couscous (don't you love alliteration!?)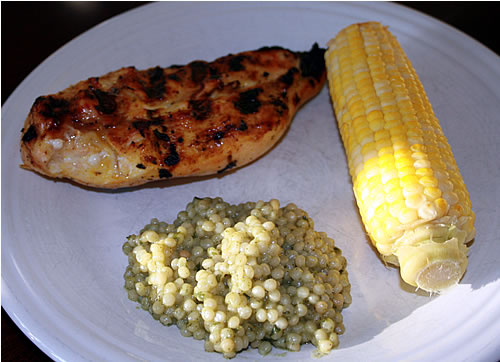 Best part about this recipe, is you can serve it as is, as part of a tasty sandwich, or over greens with a citrus dressing!
With warmer weather rumored to be on the way, it's time to start up those grills, and spend more time playing than cooking.
What's your favorite quick grill recipe?