I love dining décor and tablescapes. But sadly, most of us don't have idle surfaces for such lovely expressions. We have a dining room table and buffet in our dining room. That's it.
So I decided to look up. Why not float a centerpiece from the chandelier? Leaves more room for the lovely platters for food, and makes a unique statement.
My first instinct when we bought this house was to change the chandelier. But the vintage, flush mount fixture has grown on me, and does indeed allow a little extra room for an aerial display.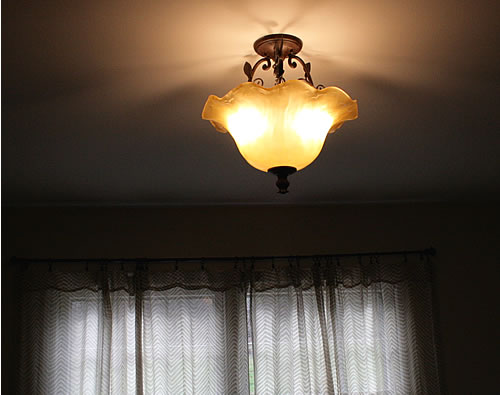 Here are a few ideas using seasonal leaves and pumpkins that I like:
Falling Leaves has such a nice, gentle feel to it. Add a little breeze for fun!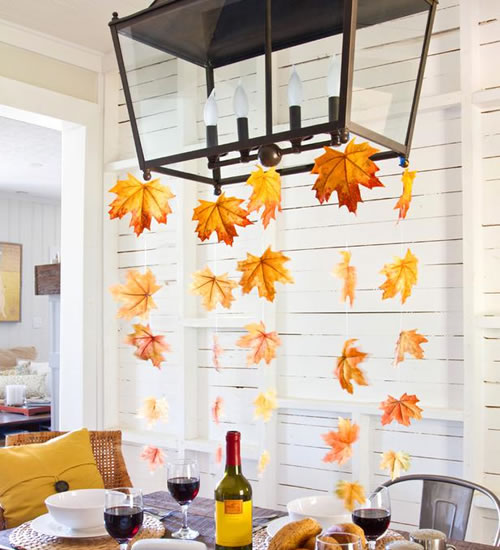 (via HGTV)
I love the natural look of the twine with the mini pumpkins. Lovely fall branches too (if you have any left).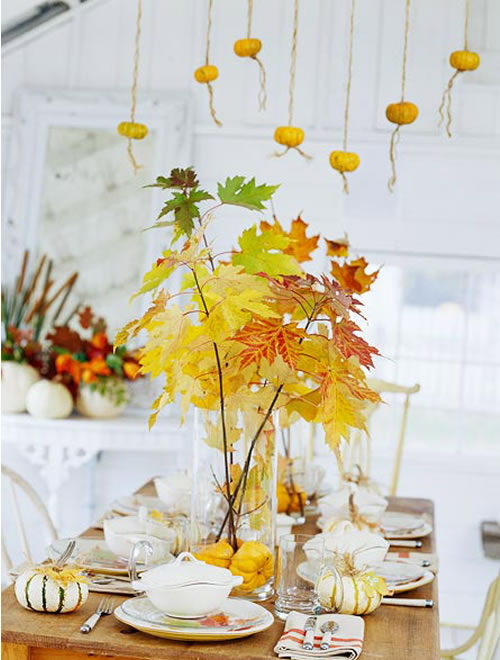 (via BHG)
Ribbon also adds a nice layer of texture and is a fun way to coordinate with table linens.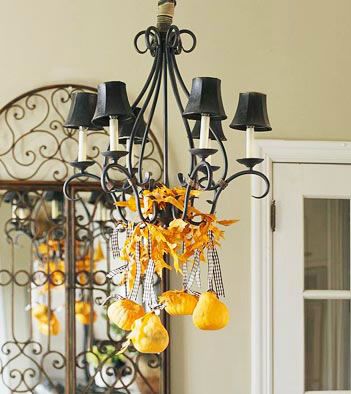 (via BHG)
If your chandelier is hung too low for an air show, just temporarily adjust the chain! Once I finish unpacking the dining room, I'll see what I come up with and share it later.
What else could you hang from a chandelier?