I'm not putting up a Christmas tree this year. There. I said it.
No, I'm not skipping Christmas. But we're moving shortly afterwards and I'm simply out of holiday bandwith to make it happen. But with kids in the house, I have to make SOMETHING happen, so I'm letting our mantel display serve as our tree this year.
I hung little white lights on the decorative screen already over the mantel, and added in colorful ornaments for a little splash. Add two stockings, and voila…a tree (of sorts) that won't even shed needles. The whole thing took 10 minutes.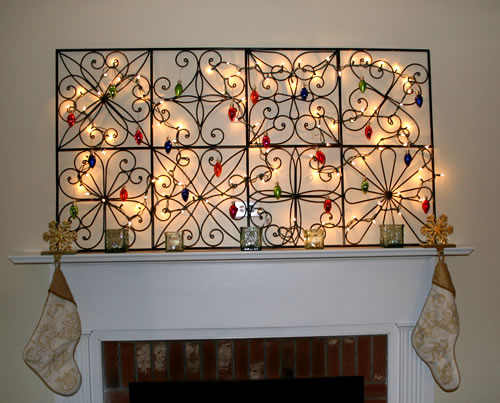 So far the kids are OK with it. And I love the warm glow from the lights. In fact, I might just keep Christmas year round!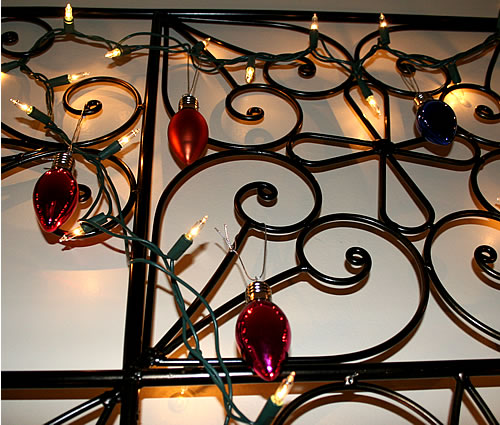 So if you have no time or space for a big tree, feel free to cut corners along with me!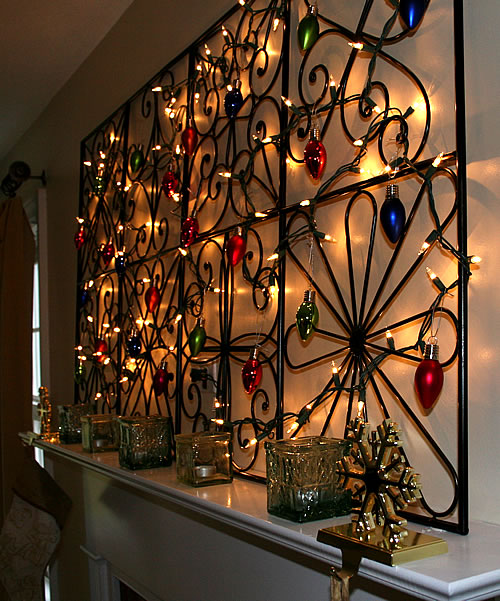 Happy Holidays!
*I've moved twice since this post, but I now incorporate my screen tree every year! – for more Holiday ideas, visit the link party at HomeGoods!