Tis the season for ghouls and goblins! So to get you in the "spirit" for Halloween tricks and treats, here is some frightful inspiration! Costumes, décor and pumpkins, oh my!
Costumes
First, for those of you going to an adult costume party and feeling the intimidation of having to express your creativity, here are a couple timeless ideas.
First up, is a firefly costume (modeled by yours truly). It is simply wings cut from black felt with red ribbon crudely sewn around the edges, bug antennas on a hair band, and (here's the tricky part) a light for your tushy. Confession: my dad made the light for me (it was a great excuse for him to run to Home Depot).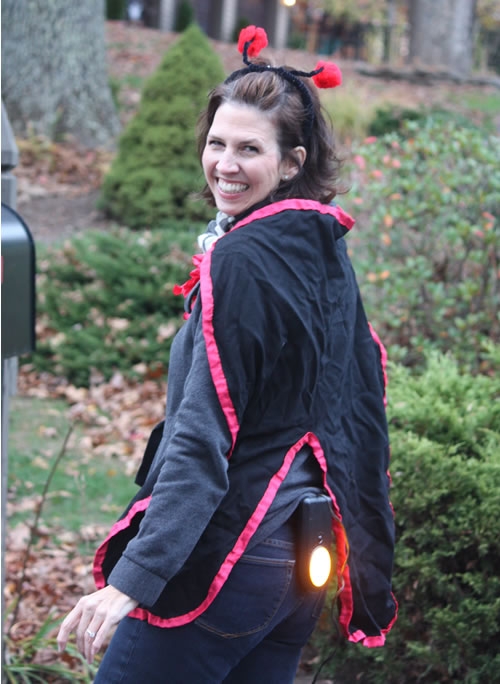 Looking for a costume fit for a couple? Here's an understated option for those whose humor leans towards the dry side:
Nuff said on that one. 😉
Easy Halloween Decor
Ok, what about décor? My advice – keep it simple, and avoid plastic things that make noise whenever possible. Here are three easy ideas to spookify your home:
Never underestimate the power of orange pumpkin pop! Just scatter a few little pumpkins around and you've got atmosphere.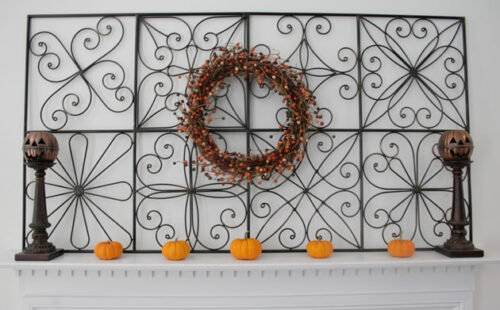 I love using mason jars to hold seasonal bling. That said, good luck keeping enough candy corn in the house. It's pretty much too inviting out in the open like that.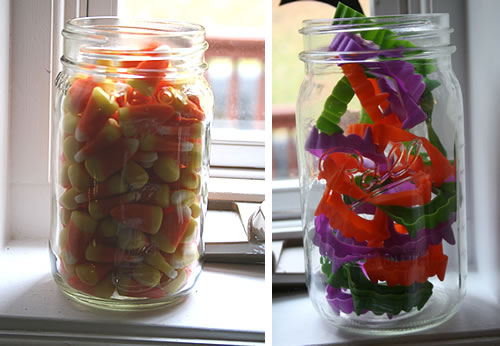 Here's a favorite of mine (from my last home) – window sticky bats and glass cylinders with the letters B-O-O held up with flower frogs. And who says a mantel has to be over a fireplace? Have fun with it!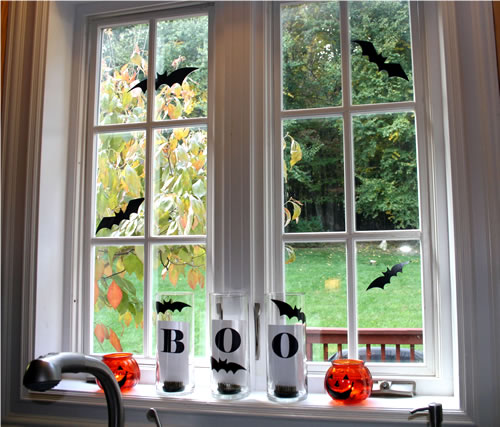 Find more ideas from my HomeGoods post Warm up to Fall with Five Easy Tips.
Pumpkins
A classic American tradition! But think beyond the customary carved pumpkin. For instructions on how to make chalkboard pumpkins, see last year's post!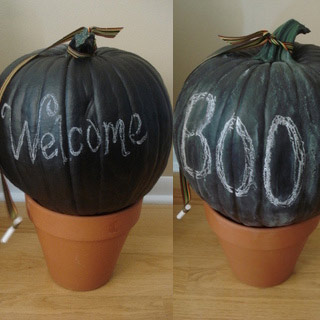 So please do share – what are you (and/or your kids) going to be for Halloween this year, and how have you spookified your home?