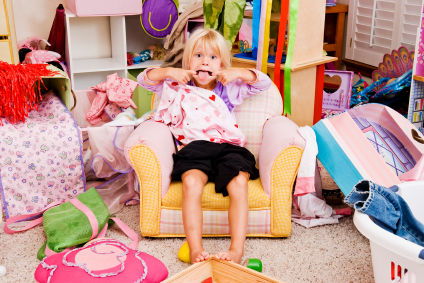 It's a New Year, and time to look at your home from a new perspective!  Just like their human owners, homes tend to bulk up a bit during the holidays as well.  Why not put your home on a diet, and get rid of excess baggage…literally!
Reduce clutter and your home will look and function better.  If you haven't used something in the past year, you probably don't need it.  This goes for just about everything…clothes, furniture, kitchen gadgets, toys, electronics, and those mysterious boxes in the basement or attic.  Use 3 piles (keep, pitch, donate) and do one room at a time.  Donate what you don't need – but just the good stuff.  Charitable organizations are not garbage collectors.
Tip: Adjust your perspective.  It's not selecting what you're willing to get rid of, but identifying what you really need.
Tip: If you're too emotionally attached to something, take a picture of it before you get rid of it.
Go for it!